LiU's AI work has been identified as one of the university's unique strengths. As well as taking stock of expertise and courses at LiU, the university has launched the webpage liu.se/ai, aimed at reflecting the breadth of AI work at LiU. AI is an area that all departments work with, and the idea behind this new initiative is to find a way of collaborating and developing our AI work together.

"LiU's technical expertise, talent and technology within AI really stands out from the crowd. One example is Berzelius, Sweden's fastest AI supercomputer, installed at LiU in March 2021. Our technical AI expertise forms the core of our work, but it is, of course, also about so much more", says Micael Frideros, research engineer in AI and assistant director for LiU's AI initiative.
Collaboration on several levels, from local to EU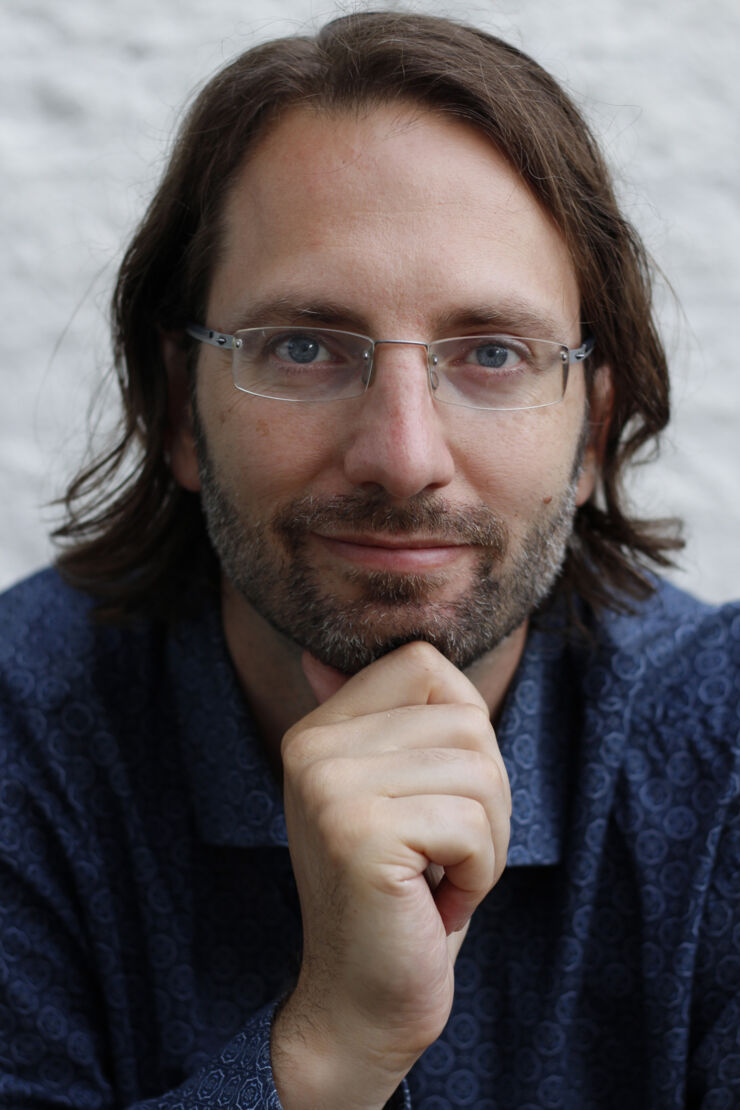 LiU's AI initiative involves collaboration with AI Sweden's regional node. LiU SAI, Scene for AI, a new part of the initiative, is to begin soon: a half hour AI lecture every month.

LiU's AI initiative involves a wide range of work, from education and research to contact with industry and society. At the top of the agenda are questions about how LiU's AI work is related to various research initiatives, WASP, AI Competence for Sweden, AI Sweden's Linköping node, the Linköping Science Park and other public authorities in the area.

"We work on lots of different levels, from local to the EU", says Micael Frideros.

Micael hopes that interdisciplinary AI work will become a high-profile area at LiU. In their most recent research bill, the Swedish government presented a new qualitative system for allocating research funding. Formas, Forte, Vetenskapsrådet and Vinnova have produced a suggestion for a model based on higher education institutions deciding their own specialisms. These specialisms are determined by experts prior to the government allocating research funding. The idea behind this model is that it will fortify universities' strategic profile at the same time as contributing to higher quality science and higher quality collaboration with wider society in relation to each specific strength.

"If AI is to be our area of strength, then we want to work with recruiting and be asking ourselves how we can sharpen our offer to students and get better at reaching out. We want to be able to deliver good education, both on-campus and digitally, from an AI perspective", says Micael Frideros.

In the past, Linköping University has taken the initiative in creating new civil engineering programmes in computer science, software engineering, technical biology, industrial engineering and management, etc. The next step is a civil engineering programme in AI.

"We at LiU have a strong AI focus. It's not purely about AI technology – it's also about how it's used. Interdisciplinary collaboration in AI concerns the whole university.
The ability to go from theory to practice is something that LiU really stands out in. It's been a trademark in our new programmes", says Micael Frideros.
Written by Sara Läthén, January 2022. Translation by Benjamin Davies.