The goal in human-robot cohabitation in mines is to facilitate safe and efficient interaction between humans, autonomous systems, and manually operated machines. Robust and accurate localization of each object is an enabler to achieve this goal, and the first phase of this project aims to develop algorithms onboard autonomous vehicles that localize the vehicle relative to the mine and other stationary and moving objects in the environment.
The use of autonomous vehicles in mines today requires that no manual operation is allowed in the same area. Safety gates separate a production area so the autonomous vehicles can operate without any manual interference. This setup makes the automation very sensitive to external disturbances. For example, an operator entering through a safety gate will potentially shut down the full production area. The first approach is to base the situation awareness on data from a laser scanner, using an adaptive map of the mine.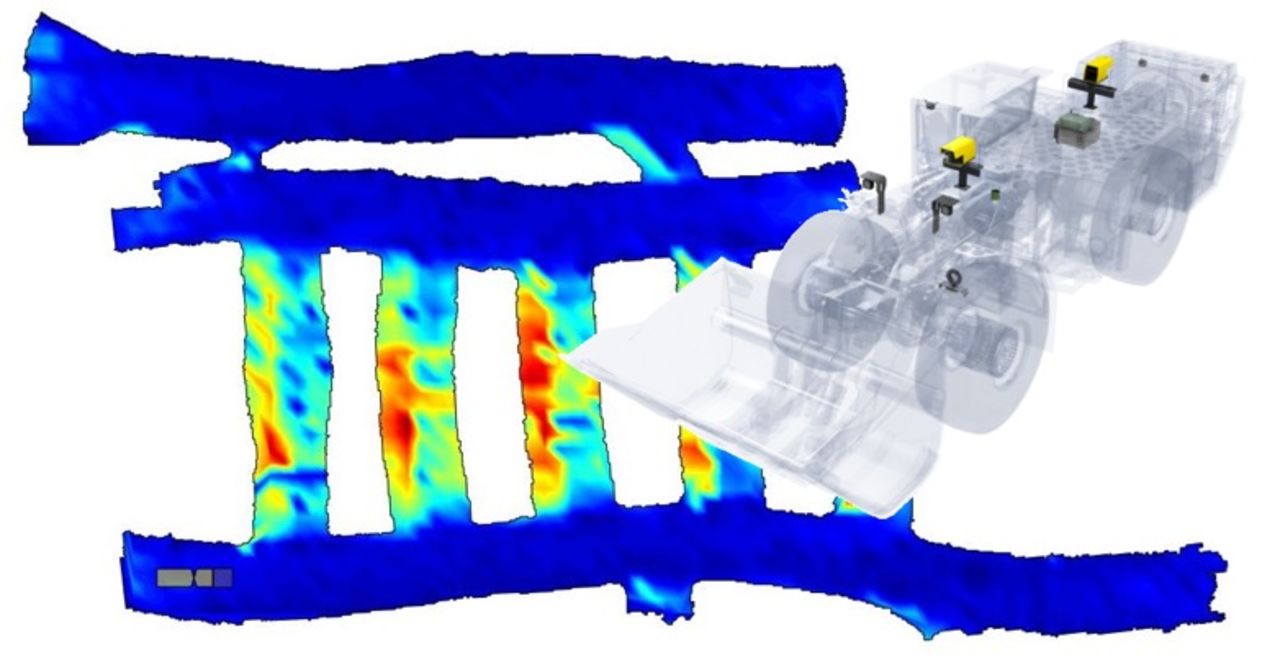 Illustration of the position dependent information content in a mine, using two laser scanners mounted on a loader. Illustration Epiroc.