Questionnaires used 2016
At COP22/CMP12 in Marrakech, the following two surveys were distributed:

General questionnaire COP22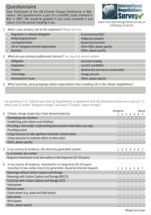 Side event questionnaire COP22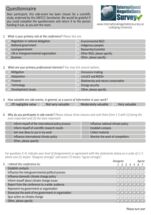 Questionnaires used 2015
At COP21/CMP11 in Paris, the following two surveys were distributed:

General questionnaire COP21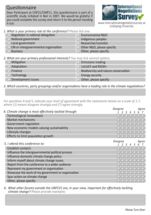 Side event questionnaire COP21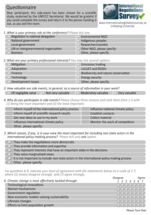 At SB in Bonn, the following two surveys were distributed:

General questionnaire, SB42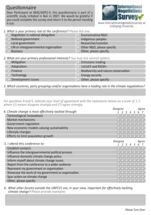 Side event questionnaire, SB42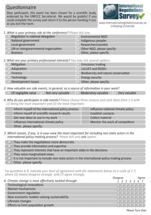 Questionnaires used 2014
At COP20/CMP10 in Lima, the following two surveys were distributed:

General questionnaire 2014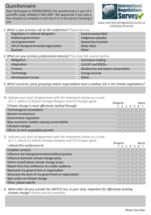 Side event questionnaire 2014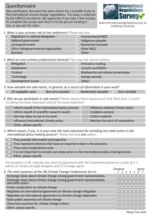 Questionnaires used 2013
At COP19/CMP9 in Warsaw, the following two surveys were distributed:

General questionnaire 2013


Side event questionnaire 2013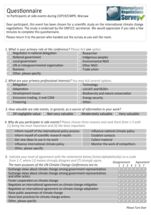 Survey of support providers' NAMA preferences
This online questionnaire, open during fall 2013, surveyed opinions on the best use of public finance in international support of NAMAs. The questionnaire was part of the research project "GovNAMAs", financed by the Swedish Energy Agency, to improve knowledge on how to successfully match design and support of NAMAs. For questions, contact Mathias Fridahl (mathias.fridahl@liu.se).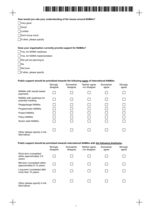 Data
The results from this dataset have been published in Fridahl, M., Hagemann, M., Röser, F., and Amars, L. (2015). A Comparison of Design and Support Priorities of Nationally Appropriate Mitigation Actions. Journal of Environment and Development.

For previous years' questionnaires, please contact us.