Name: Rosalie Waelen
Title: MA
Country of origin: The Netherlands
Studied: Applied Ethics
Where are you employed now? At the University of Twente in the Netherlands
What is your job title? PhD Candidate in ethics of technology
Before I studied Applied Ethics in Sweden I finished a BA and MA in Philosophy at the KU Leuven in Belgium. So I already held a MA degree before I started the MA programme in Linköping. Applied ethics might be a part of philosophy, but in a general philosophy programme it doesn't have a prominent role. I decided to do this master's in Linköping, because I wanted to link my philosophical background to my interest in practical, societal issues.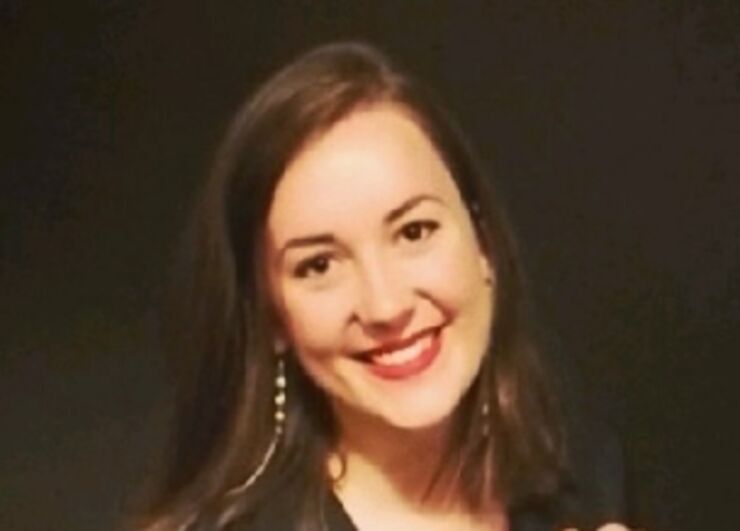 Rosalie Waelen
During my master's at LiU I learned about different fields of applied ethics and how to address issues specifically related to those fields. I learned to look at present, societal matters from an ethical perspective. I realized that being an ethicist is more than just applying theories to practice. Also, I really improved my writing skills during my year at LiU, because most of the courses were graded on the basis of a paper. I really liked the fact that I got to write papers and give presentations, instead of traditional exams. This helped me to improve my writing and presentation skills, and because I got to pick the specific topics for papers and presentation myself, I had the opportunity to study the issues that interested me most in more detail.
I studied in Belgium and Czech Republic (Erasmus+) before studying in Sweden. Studying in Linköping was different in a few ways. I was used to studying in cities, where the university's buildings are spread and student life is just one of many things that are going on in the city. Linköping is a smaller city, most of the students live outside of the city center, and the university is located at a separate campus. I really liked this campus experience. At the campus, everything is just about students. You can study there, go to class, have lunch with friends, do sport, all without having to leave to student bubble. You are also more likely to run into fellow students on a campus. Going out as a student in Linköping was a very new experience to me too. What surprised me about Swedish student life the most was students do not go out so much to bars or clubs in town, but rather organize parties themselves at special venues. Parties are also almost always themed and Swedish student organizations have a lot of interesting and fun traditions.
Living outside the city center was also a very pleasant and new experience for me. I lived close to all my friends, the university and the city center were a short bike ride away, and at the same time I could go for a walk in the forest whenever I wanted. I also really enjoyed outdoor barbecues with friends in the summer and sledding in the winter, those things I was not able to do before when I studied in larger cities.
I noticed that students really have a voice at LiU. Students' feedback is taken very serious. Which, in my experience, is not the case at every university.
How have your studies at LiU helped you in your career? Applied ethics is a growing field within philosophy and the call for ethicists in companies or interdisciplinary research projects is increasing too. My previous BA and MA programmes in philosophy did not pay much attention to applied ethics. The MA in Applied Ethics at LiU gave me an advantage over other philosophy graduates when I was applying for a PhD in an interdisciplinary, applied project. It is a very unique specialization.
Linköping and LiU offer a great environment to study in. There is a vibrant student life, great study facilities, and a lot of opportunities to enjoy nature and Swedish culture.
My advice for future studentsis to register at Studentbostader already, even if you are not yet accepted to the programme. The longer you have been on the waiting list, the easier it will be to find accommodation. If you are starting the Applied Ethics master, I can recommend to think ahead about what practical issues interest you most, so that you can use all assignments in the several courses to steer it in the direction that you find most interesting. You can really use all assignments to create your own specialization or profile.
What, if any tradition, will you continue in your home country? I still use the term 'fika' as an excuse to have some sweet treat with my coffee. I would love to organize a midsummer party for my friends in the Netherlands – even though it won't be the same without the long Swedish summer days and some red houses in the background.