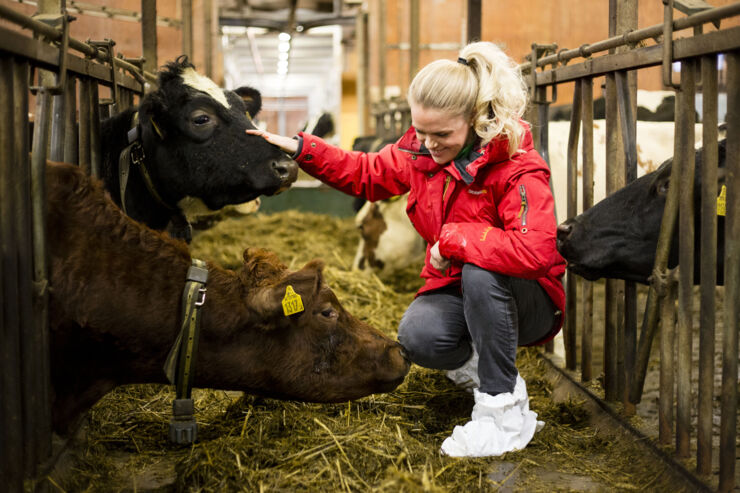 Ellinor Eineren. Photo credit Anna Nilsen Ellinor Eineren starts studying Industrial Engineering and Management at LiU. It's a programme from which many students move straight into the business sector, often as consultants, and she also sees herself in a role like this. But as part of an activity called Summermatch, where students assist in taking research results out into the marketplace, she works on a market survey of a method for identifying diseases in cattle.
Ellinor has no experience of agriculture or animal husbandry, but she learns as she goes along, and discovers the world of the entrepreneur. It turns out that the method in her market survey is too expensive for the customers.
"What is it you actually need?", she asks them. The answer to this question forms the foundation for Agricam, the company she starts and becomes CEO of, following graduation. Agricam uses thermal imaging to detect diseases, injuries and inflammations in cattle – avoiding unnecessary suffering for the animals, and saving money for the herd owners. The camera is the first of several products and services, adapted to the hectic life of dairy farmers.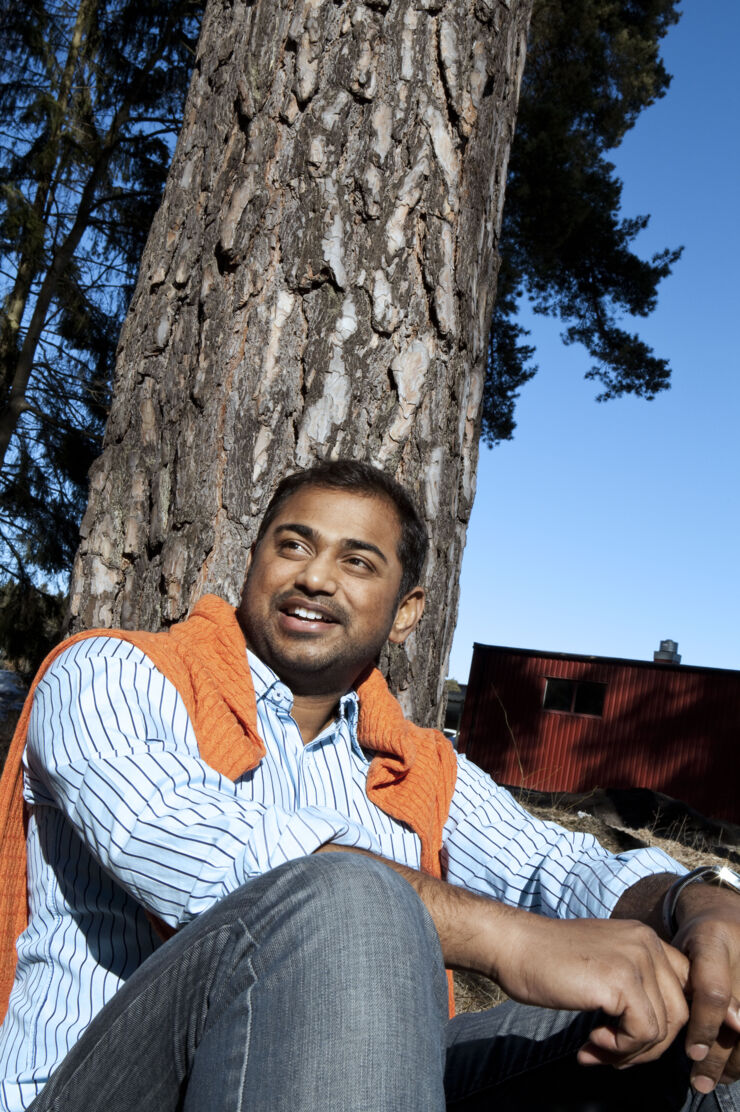 Sandeep Jakkampudi. Photo credit Vibeke Mathiesen Sandeep Jakkampudi, an engineer from India, comes to LiU to study a master's in how to gather huge electronics systems on a single chip – System on Chip. While in Linköping he discovers the significance of innovation and entrepreneurship, and he grows so passionate about this field that he switches to a master's programme with that focus.
He considers starting his own business in the tourism sector, but on a visit to the Icehotel in northern Sweden he sees the vast Swedish forests. Timber. India needs timber; it imports a large share of its wood products. Several Swedish companies have tried to enter the Indian market, but without success. Language is an obstacle, and they have trouble establishing the right contacts.
Sandeep has found his niche. In his company Woodpie he helps with the marketing of Swedish timber in India.
Several of LiU's degree programmes include larger or smaller doses of entrepreneurship, and LiU probably trains more students in the subject than any other Swedish university. They range from computer technicians to psychologists, cultural producers and occupational therapists. And more unexpected entrepreneurs are sure to follow.