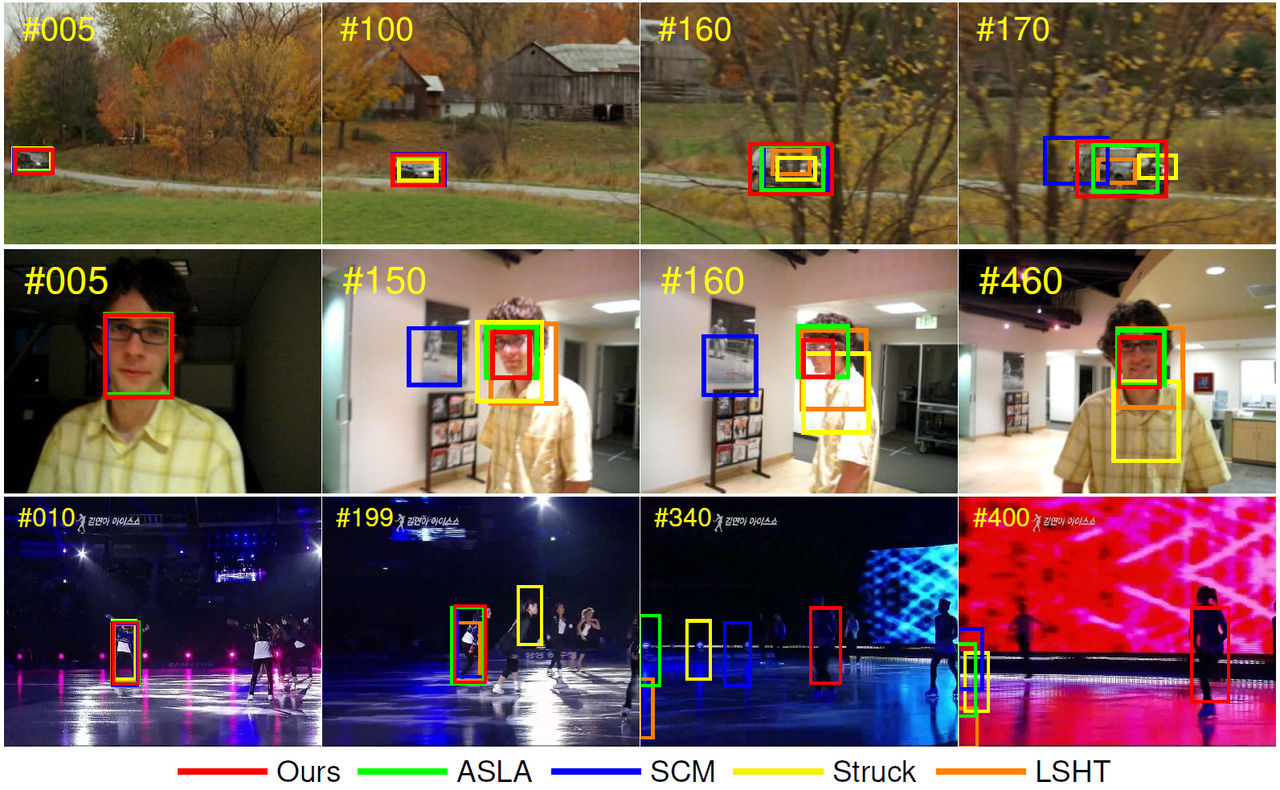 Some example frames showing the scale adaptation of our approach.
Due to variations of appearance, the model generated from the first frame needs to be updated on the fly. We address this problem by online machine learning approaches, more concretely, discriminative correlation filters.
This video illustrates online adaptation of feature (color) selection to the model appearance.
Application scenario within WASP where the developed code has been used for people tracking: