Background
Digitalisation has boomed in the past 30 years – a trend which continues. Today, many private and public sector workplaces have hundreds of digital resources relating to their operational processes and service offerings.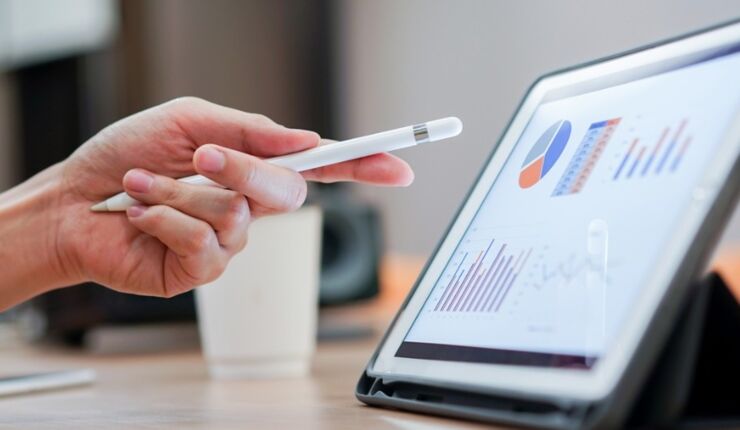 However, with a large number of IT service providers delivering and managing various types of digital resources, there is a risk that it becomes impossible to get an overview of the digitalisation. To avoid this, IT governance has become increasingly common. An IT governance framework helps organizations gain overarching control of their portfolio of digital resources, that is, the collection of digital resources that they use to align with businesses and achieve strategic alignment. Portfolio governance becomes a structured method for prioritising.

At Linköping University, research into governance and management by and with IS started in the 1990s. Malin Nordström, adjunct senior lecturer at the Department of Management and Engineering, was one of the pioneers. In 2005 she got her doctorate with a thesis on IS governance. This work, as well as her collaboration with research colleagues and actors in the private sector and in government agencies, led to Pm3 (the På Maintenance Management Model). This framework was subsequently commercialised and launched widely through Malin Nordström's company På AB.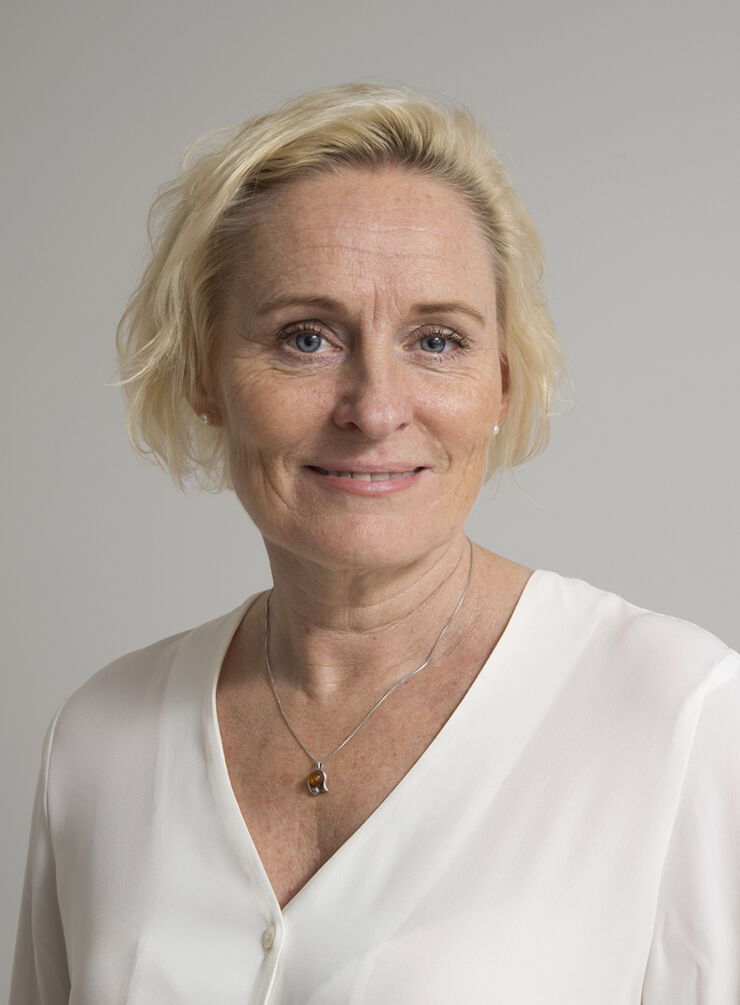 The framework enabled government agencies, businesses and other organisations to gain full control of their entire IT portfolio.
"The framework is about organisations' inner life. Without this guidance it would have been impossible to maintain control of the operations and to provide service online", says Malin Nordström.
An example is when a person buys a train ticket online. The booking is made through one digital service, which is linked to several others. Ultimately, the customer must be able to book, pay and travel in a safe and satisfactory way.

One effect of the Pm3 framework was that decision-makers from business and IT departments became interconnected in steering groups. This way they got a shared overview, and could make decisions on the portfolio, for the best of the organisation and the users.

"In my research I'm captivated by practical problem-solving. I see myself as a researcher-innovator, which positions me between academia and practice. Over the years I've advanced my collaborations with businesses and organisations, and I've worked hands-on, on-site with them. Pm3 is an innovation and a result of this collaboration", says Malin Nordström.
In 2010, Pm3 was made industry standard in Sweden, for the governance of digital resources. The governance framework is used by a large number of organisations. Data from 2020 show that some 70 government bodies, 20 universities, all 21 Swedish regions, and hundreds of private companies use Pm3.

Malin Nordström left På AB in 2011; since then she has continued her practice-based research, identifying new problems and advancing her work into portfolio governance, including innovation. (Read more on this below.)
Collaboration
Malin Nordström's research strategy has been to first develop theoretical and practical knowledge together with other researchers and reflective practitioners. Based on the results of this, she has then worked with innovation, which among other things has led to the portfolio framework Pm3. Throughout her research career, she has alternated between academia and practice. A guiding light for her work has been the so-called Triple Helix – collaboration between academia, business and government.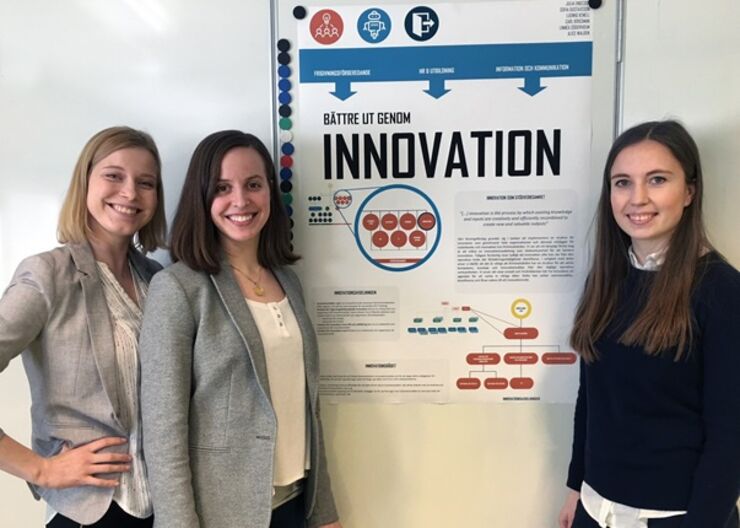 In a collaboration between Linköping University and the Swedish Prison and Probation Service, students were allowed to make analyzes in IT governance and present the results at a poster conference.By periodically working practically with IS governance at numerous workplaces, she has contributed to problem-solving and the advancement of knowledge. Among other things, she has worked in healthcare in several regions, in banking and insurance, and at the time of writing (2020) in the correctional services.

In 2008, Malin Nordström created a knowledge initiative in IS governance: a network linking 45 organisations in the public and private sectors. It was a six-year collaboration where the members funded the research and jointly explored research questions with a foundation in practical matters.
"The close contact with practitioners enables me to stay one step ahead. A target of my research is that it leads to innovations that get Sweden going", says Malin Nordström.

A new initiative for collaboration will begin in 2021: the think tank Praktikforskarna (The Practice Researchers), for which Malin Nordström is hand-picking 15 practitioners and senior researchers. One of the aims of the think tank is to develop the decision-making of organisations so digitalisation deliver the most possible value and benefit for the organisation.

Over the years, Malin Nordström has collaborated with researchers at LiU and elsewhere, usually in interdisciplinary projects. Her research has contributed to the development of several LiU programmes, including the master's programme IT and Management, and the bachelor's programme Information Systems. Books written by her and her colleagues are used as textbooks in programmes all over Sweden.
She has also contributed to international research by participation at conferences and publishing in scientific journals.
Operations and results
Malin Nordström divides her research into two phases, where phase one was focused on the development of Pm3.
"Up to 2013 my work concerned assessing IT systems, combining them, creating order in the organisation, reducing costs and freeing up space for development and innovation."
Pm3 has brought benefits such as better collaboration between business and IT, improved communication between various sections, a clearer overall picture, and more efficient methods and planning. It has also helped reduce costs.
"By combining a number of studies, we found it made sense to assume that Pm3 saves a total of SEK 1.3 to 1.5 billion annually in the regions of Sweden", says Malin Nordström.

Johnny Carlberg, coordinator for the collaborative programme eSam, worked with Malin Nordström in 2008, when implementing Pm3 at the Swedish Public Employment Service.
"The effect was that we gained better control of all our systems. This was necessary in an organisation like ours, with 15,000 employees. Thanks to Pm3 we could make the right priorities for the measures we had to take, which systems had to be upgraded, and to ensure the stability of the systems", says Johnny Carlberg.

Since then, digitalisation in society has continued to make progress, resulting in new practical problems and consequently, new research questions. Since around 2015, Malin Nordström's research has therefore been in knowledge phase two, as she calls it. The work continues in close cooperation with people from various sectors.

Marie Christine Taylor is head of strategic management and organisation development at the Swedish Prison and Probation Service. Since 2018 this government agency has collaborated with Malin Nordström, with the aim of using portfolio management to improve its organisation.

"For instance we had 24 different steering groups at various levels, and we wanted to create order and clearer governance. Now we have reduced the number of steering groups to five, linked them to the decision-making levels of the organisation, and brought greater focus on the business", says Marie Christine Taylor.
She adds that the collaboration continues:
"The hard part is not to develop solutions, but to get the entire organisation to change its behavior. Malin Nordström knows digitalisation and portfolio management, I know organisation and change management – it's a fruitful combination."

Malin Nordström's research now focusses on the value and benefit of IT systems.
"We normally talk about extended portfolio management, aimed at increasing the effect of the digital assets in the organisation, similar to financial management. It's easy to purchase digital resources without making sure you get the maximum out of them. Extended portfolio governance is a way to ensure both the value and the benefit of the business", says Malin Nordström.
Examples of research in the field
Business oriented IS maintenance management, http://urn.kb.se/resolve?urn=urn:nbn:se:liu:diva-33144 (doctoral thesis) [in Swedish only]
IT governance architecture, http://urn.kb.se/resolve?urn=urn:nbn:se:liu:diva-141048 (research report aimed at practitioners)
Practice research, http://www.sysiac.org/uploads/SySiAc2011-NordstromAxelsson.pdf (journal article)