My interest in these questions is sociological but also philosophical and historical in nature. It goes back to my undergraduate days when I first learned about Visual Culture, and Science and Technology Studies (STS), at the University of Maastricht in the Netherlands. It then evolved through my graduate studies in Social History of Medicine and Management Studies at the University of Oxford in the UK – and ever since.
I have developed a body of research on how people position, work with, and attempt to reinvent images such as mammograms, retinal photographs, business data displays, and visual artworks in search of deeper answers and/or new value.
This work relates to other research in Science and Technology Studies on diagnostic practices and (visual) representation. It also draws on cultural histories of methods and ideas about knowing – such as Carlo Ginzburg's work on the clues paradigm, and that of Ludmilla Jordanova and Pierre Hadot on the metaphor of 'unveiling' nature. Combining philosophical interest with ethnographic curiosity, I examine how such old themes are worked out in (mostly) twenty-first century instances of constructing and engaging with visual evidence.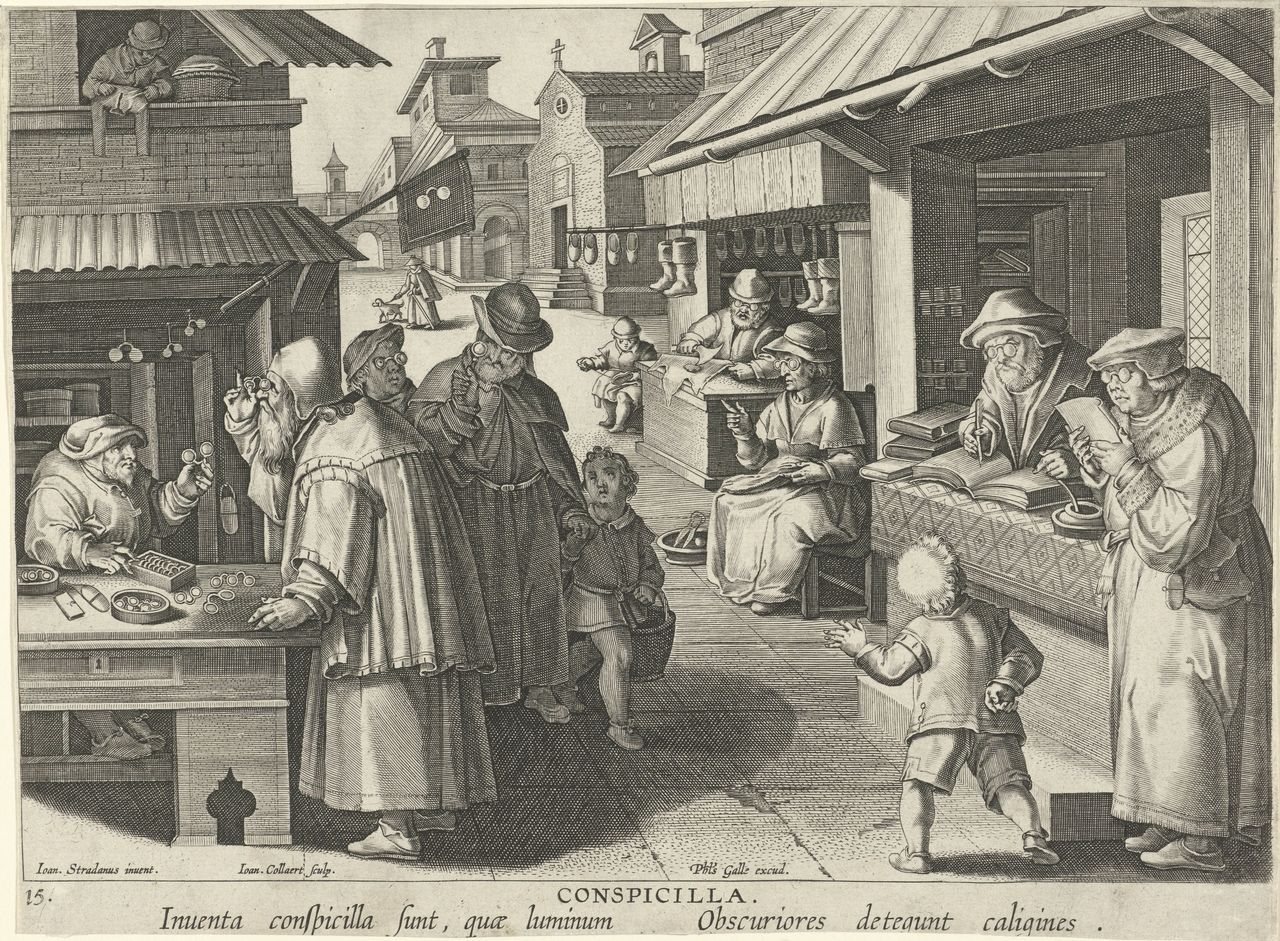 Brillenwinkel (Eyeglasses store), Jan Collaert (II), after Jan van der Straet, ca. 1593 - ca. 1598 (Rijksmuseum, Amsterdam)
About me
I joined the Department in 2018 as a part-time Research Fellow. Before then, I spent ten years at the National University of Singapore: first in Sociology and then at Tembusu College, where my work mostly involved teaching, interdisciplinary course- and curriculum-development, and the integration of personal and intellectual development. I don't teach at present, but I remain an advocate for cultivating the art of university teaching and the possibilities of STS as a form of general education.
At Technology and Social Change, Tema T, I am working on a book with Brian Rappert on the dynamics of revelation in contemporary performances of knowledge and scepticism. It includes discussions of Wikileaks, data visualization, neuroscience of Buddhist meditation, art forgery, and the moon landing hoax, among others.
A second project involves Thinking with fakes – based on a course I have taught since 2011. Specific areas I am actively researching include art forgery, fake meat, and the 'imposter syndrome' .
I am a Collaborating Editor at Social Studies of Science and a member of the Editorial Board of the East Asian Science, Technology and Society (EASTS) Journal.
Alongside my part-time position at Linköping University, I have a private practice as a professional coach, focused on serving academics of all ranks and career stages.
Links:
catelijnecoopmans.com/research
East Asian Science, Technology and Society (EASTS) Journal