At the core of this interest lies, on the one hand, a curiosity towards how knowledges and technologies enact ways of being a person and body, and how they shape the socio-material organization of daily life. On the other hand, a concern with the politics and normative registers in which subjects are cast through practices aimed at health, productivity and/or wellbeing. My commitment, moreover, is to develop social scientific engagements with health care practices 'beyond critique', working with professionals along shared concerns.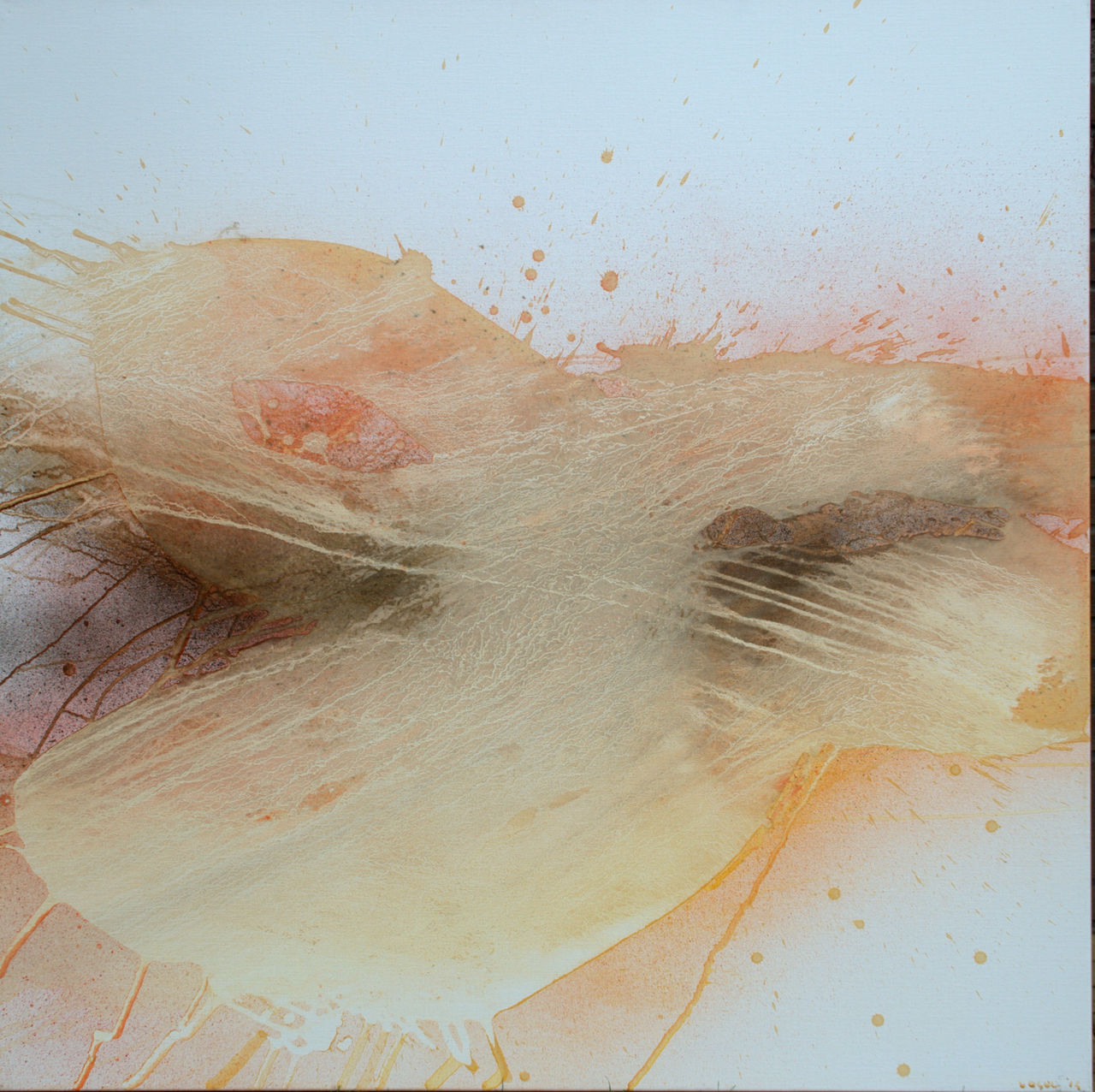 Photo credit Picasa. The fragile body, Henrie Vogel, 135/135 cm, mixed technique on canvas, 2014
Current project: Doing 'active selves' in health care practices targeting chronic pain and fatigue
I am currently based within the research group ValueS. In my latest research project I conduct ethnographic research on how self-care is taught in health care practices targeting burnout and chronic pain. With the increase in chronic conditions and lifestyle diseases there is an increasing normative and practical investment in self-care in (former) welfare states such as the Netherlands and Sweden, most notably in health care. In my work I observe that professionals don't just ask patients to do differently, but teach them to feel, think and appreciate differently altogether. In other words, they enact and shape people's agency, affectivity and way of being in the world in profound ways. I investigate how in the process, rehabilitation clinics negotiate normativities of (self-)worth, vulnerability, productivity, relationality and health.
PhD dissertation: Subjects of Care: Living with overweight in the Netherlands
In my PhD dissertation, defended cum laude at the University of Amsterdam in 2016, I analyse how (self-)care practices addressing bodily weight and obesity configure subjects, bodies and their environments. By contrasting different 'forms of care' emerging in these practices, I interfere with the theoretical and practical repertoires in which the problem of obesity figures. For instance, I destabilise vested notions of the nature of the body and its desires; and theorise modes of doing and being foregrounding care and appreciation rather than choice and control.
This dissertation was awarded the Praemium Erasmianum Dissertation Price 2018.
http://www.erasmusprijs.org/Dissertatieprijzen
Teaching and Supervision
I am (co-)supervising Jeffrey Christensen on the PhD project 'Becoming accountable to Swedish HIV'. In addition to supervising master students in Gender Studies, at LiU I teach philosophy of science and Science and Technology Studies, medical anthropology and interviewing methods at the undergraduate, graduate and postgraduate level.
Other activities
In 2018, I co-organized the international workshop 'Imposters & Gatecrashers' at Linköping University. I also organized the workshop 'In theory', where Tema T researchers collectively explored what 'doing theory' means in practice. I was also part of the local committee that organized the 2018 European Association for Social Anthropology biennial conference in Stockholm.