Jenny Joensuu received her Master of Science in Chemical Biology from Linköping University in 2015, where after a sabbatical year in Australia she did her dissertation at IFM with online analysis of cells with in-situ microscopy. During her studies, Jenny worked in the forest industry, but immediately after graduating, she started working as a quality controller at Thermo Fisher Scientific in Uppsala, manufacturing medical device. She then applied to the pharmaceutical industry and got a job at Astra Zeneca in Södertälje where she worked as a quality engineer for API (Active Pharmaceutical Ingredients) and HPLC (High-Performance Liquid Chromatography).
In 2016, she got a job as a laboratory engineer at the Laboratory for Regenerative Medicine at Region Östergötland in Linköping, where she was trained as a LEAN coach (improvement work) and quality manager for ISO 13485 quality management system for medical devices. This work included equipment responsibility, IQ / OQ / PQ and quality-assured work in cleanrooms and with BioSpherix insulators.
But in 2017, she finally found an interesting job in her hometown of Norrköping. Jenny was hired as a project coordinator for LOE (Laboratory for Organic Electronics) where she was given responsibility for leading the business in a national platform together with management representatives from KTH and Chalmers. Jenny became Vice Director of Treesearch, with responsibility for collaboration, where she has worked with industry and academia in Treesearch to create interesting meeting spaces, conferences, workshops and study visits and lead many conferences IRL and online.
In 2020, Jenny got a new assignment at LOE, as Lab Manager. As LOE has grown rapidly in just a few years and the lab areas have increased from four labs to seven labs, LOE's lab organization needed strengthening. Based on Jenny's experience and background, she was given responsibility for the Cleanroom, Biolab and Photonics Lab in Täppan. Together with two other lab managers and three technicians, they form the LOE Lab Crew.
LOE LABS today consists of: Cleanroom, Biolab, Photonics lab, Surface Physics lab, Chemistry lab, Printed Electronics Arena (PEA) and P2.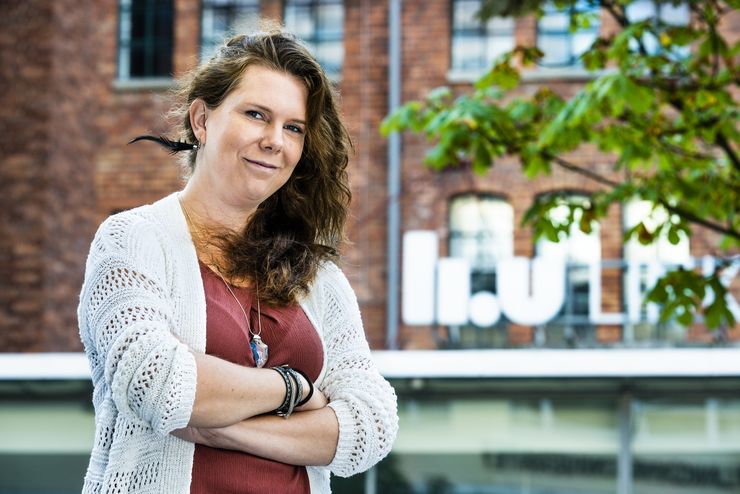 Photo credit Thor Balkhed