The festivities will begin with lectures from the newly appointed honorary doctors: Lena Miranda, CEO of Linköping Science Park; furniture designer Åke Axelsson; and international researchers Lucy Henry, Barbara Riegel and Arnold Tukker. They will each hold a lecture in their subject, Thursday 10 or Friday 11 November. Everybody is welcome to come and listen.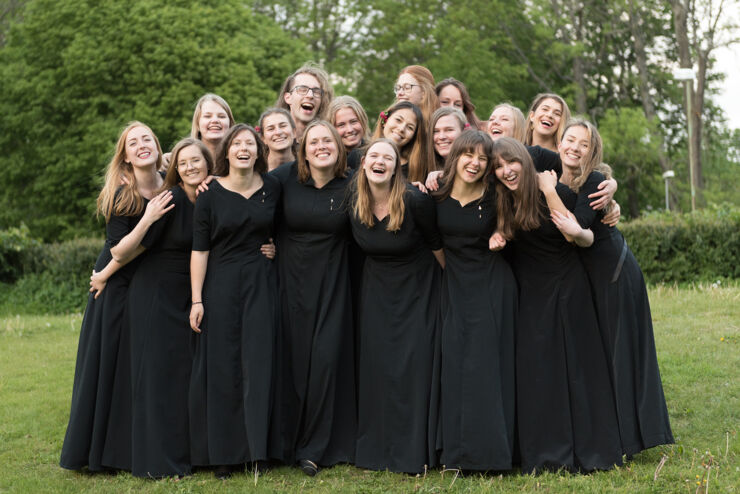 Photo credit Daniel Häggmyr The Linköping University Women's Choir – Linnea celebrates its 25th anniversary this year with, among other activities, a gala concert entitled "We belong to the world" on 11 November, together with the Norrköping Symphony Orchestra. The theme of the choir's anniversary is "the female voice", and it is this voice that will be heard during the concert in narratives of everyday life, motherhood, and the relationship between humans and the world we live in. Composers Ida Moberg and Helena Munktell are examples of women who were prominent during their lifetime but whose voices were subsequently silenced when history was written. Other narratives and voices will also contribute. The concert will be conducted by Merete Ellegaard, assistant director musices at LiU, and will be held at Louis de Geer Konsert & Kongress in Norrköping. Entry is free of charge.
Ceremony to be held in Norrköping
The promotion of doctors and installation of professors will take place in Norrköping on Saturday 12 November. Eleven new professors will be installed, to be followed by the award of University Service Medals and other prizes. The Ingemar Ingemarsson Teaching Prize will be awarded to Leif Burman, master carpenter and associate professor at Malmstens Linköping University, and the Onkel Adam Prize to Anders Fridberger and Maris Jenmalm for outstanding research in the Faculty of Medicine and Health Sciences. After this, the honorary doctorates will be awarded and nearly 100 new doctors promoted. The ceremony is open to the public.
Translation: George Farrants