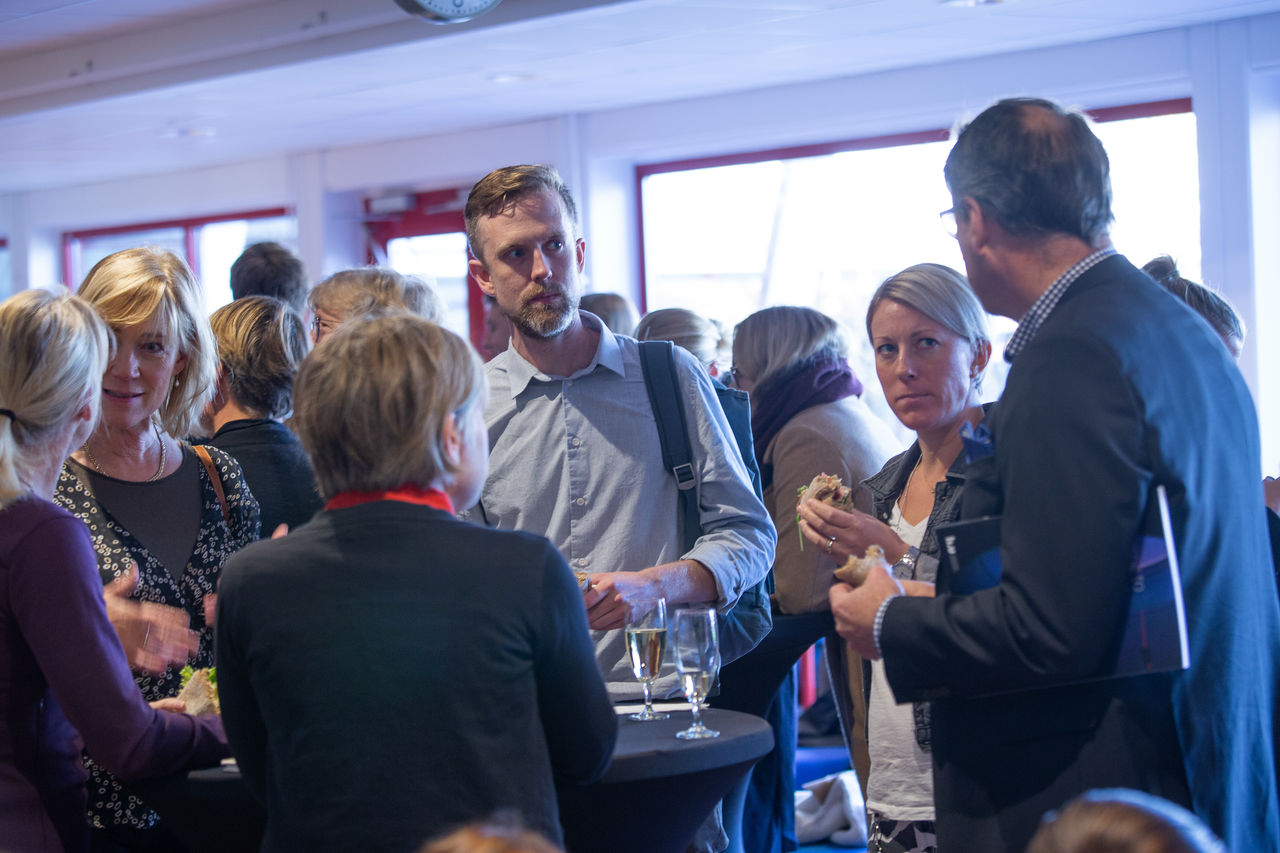 People mingling before the Alumni of the Year ceremony. Photo credit Peter ModinIn her speech, senior physician Eva Uustal described how as a junior doctor she met women with serious birth injuries – although the topic was never discussed. We need to do something about this, she thought, and started to conduct research and write articles in the field. But nothing happened.
"I gradually realised that if we are to see any changes and improvements, it's not enough just to do research, you also have to actively push your agenda."
And Eva Uustal has done this. She took the initiative to a national register of birth-associated ruptures, an educational programme on pelvic floors for doctors and midwives, and much more. Now she is working on developing diagnostic codes for genital injuries – because how can we talk about things we don't even have names for?
"For diseases in the posterior chamber of the eye there are sixteen diagnostic codes, for the entire pelvic floor there's one."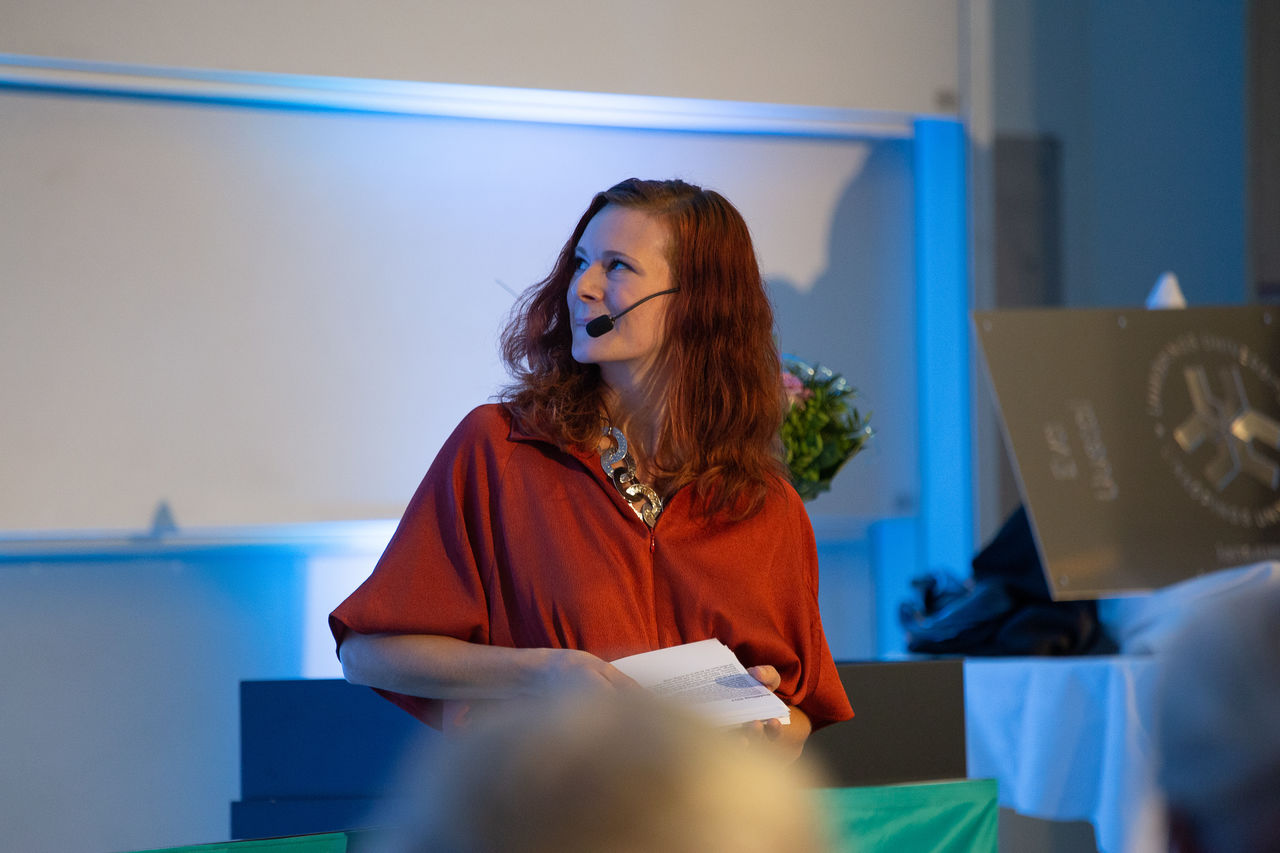 Photo credit Peter ModinBiologist Rebecka Le Moine also discussed how it's the things we know and have names for that become important. Thus, we have to experience nature to understand the importance of biodiversity: for the food we eat, the air we breathe…
She has also seen that research in itself is good, but not enough. We have known for a long time that we are in the sixth mass extinction of species. But no one talks about this either.
"The problem isn't a lack of knowledge, it's a lack of action."
She joined organisations and clubs, and when she heard about the UN's International Day for Biological Diversity, she started her work to make it known in Sweden. In 2017, 70 biodiversity-related activities took place around the country on 22 May, and in 2018 the UN's International Day for Biological Diversity had grown to 190 activities in Sweden.
Now Rebecka Le Moine has a new job, as a parliamentarian for the Swedish Green Party. Now she can take the issues that she is passionate about to the world of politics.
"I really have Linköping University to thank for very much of this. It has been a fantastic journey", she said, concluding her speech.
Translation: Martin Mirko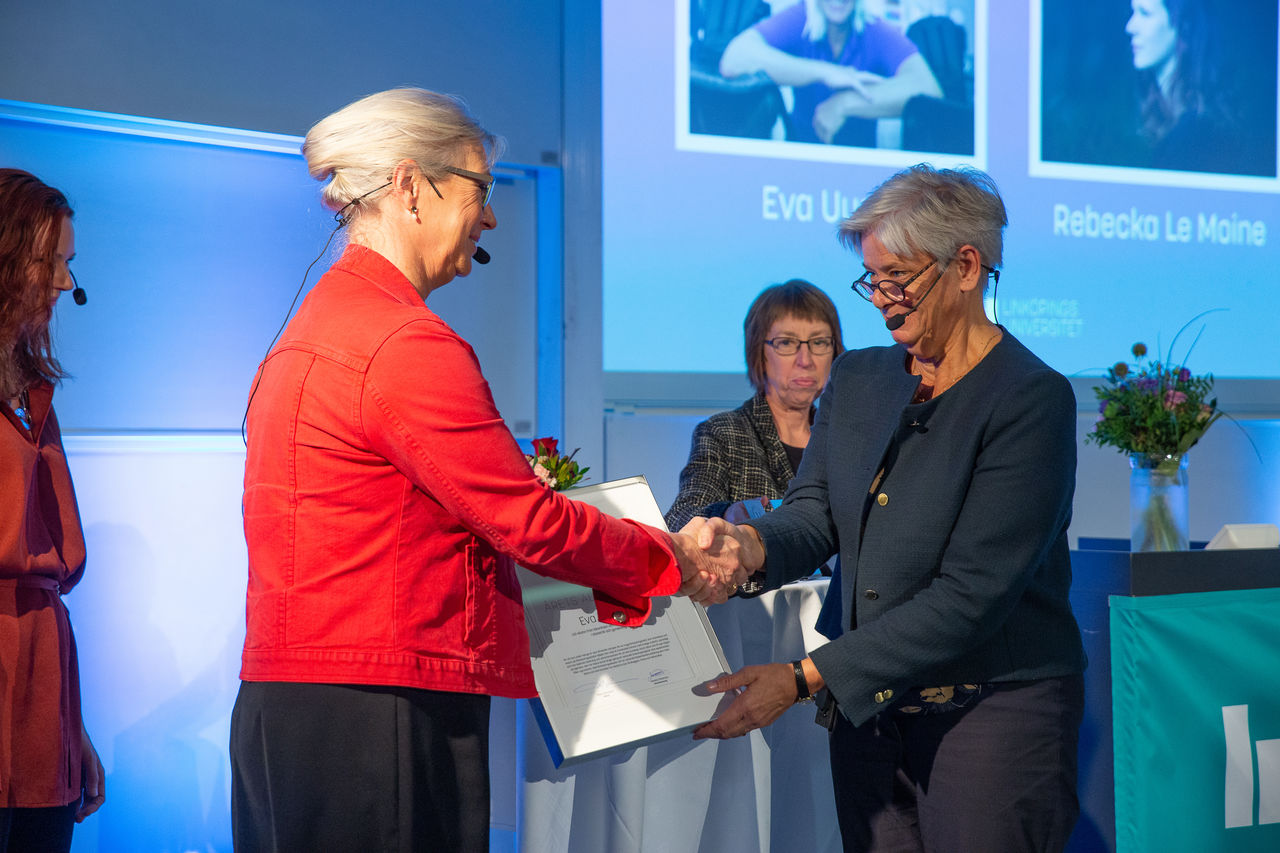 Photo credit Peter Modin