Kalas, the event where new students are welcomed to LiU, normally consists of two parts. During the day there is a fair where businesses and organisations of relevance to LiU present their operations. And in the evening a popular artist gives a concert, and the vice-chancellor speaks to the students.
It is one of the university's most popular events, normally drawing some 10,000 participants.
This year's Kalas will take place on 2 September, but because of the pandemic it is not possible to have a concert with a large audience at the venue.
Instead, Filip Elez, who is the 2020 Kalas General, and two of his officers, Jesper Andersson and Malin Hedström, have created a completely new concept.
"The 2020 Kalas will be a TV show that is broadcast live – a fast-paced entertainment show with high-profile hosts. Think a mixture of the Swedish fundraiser Musikhjälpen and The Tonight Show. It'll be the most full-on, entertaining show the university has ever produced", explains Filip.
Kalas is normally aimed at first-year students, but because there will be fewer LiU events this autumn, this year's version will be for everyone.
"The show will give a good intro to student life, but there'll be something for all students, with funny performances and sketches by student clubs. It'll be entertaining, but also informative."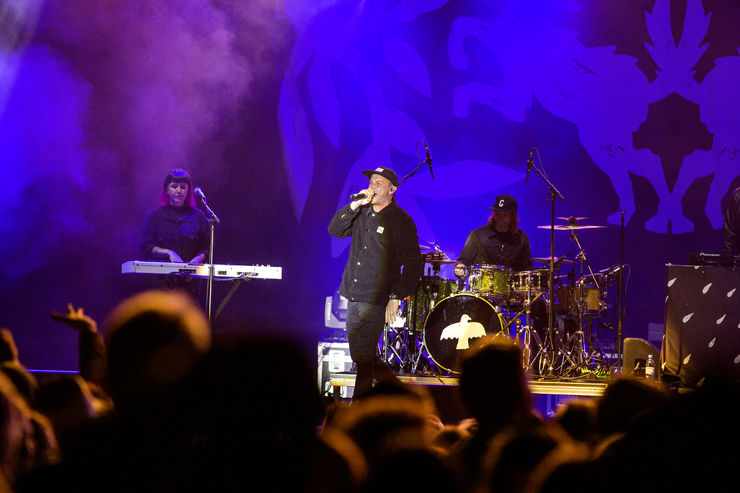 Photo credit MagnusAndersson
Petter performing at Kalas 2019.
Normally, many students are pulled to the fair by all the free stuff that the exhibitors give away. This year there will be a competition with great prizes.
"The entire show is a competition. You have to spot the clues during the show. At the end you answer questions. We have excellent prizes, such as bicycles, espresso machines, gift certificates, restaurant and supermarket vouchers, priority passes to events so you don't have to queue, and much more. We're bombing the audience with prizes we know people love."
The event will be broadcast on LiU's YouTube and Facebook channels. All information, broadcast times, competition forms, etc. will be available on the Kalas website, kalas.liu.se.
"The Kalas event is popular with exchange students, and the entire show will be available with English subtitles afterwards", says Filip Elez.
In previous years, artists like Timbuktu, Markus Krunegård, Veronica Maggio and Teddybears have performed on the Kalas stage. For the time being, this year's MC and artist are being kept under wraps.
"The concept is different this year. The artist will be more integrated in the show – it won't just be a standard performance. It's definitely going to be worth watching", says Kalas General Filip Elez.
Footnote
The Kalas event is organised by Linköping University with support from the municipalities of Linköping and Norrköping, and Region Östergötland.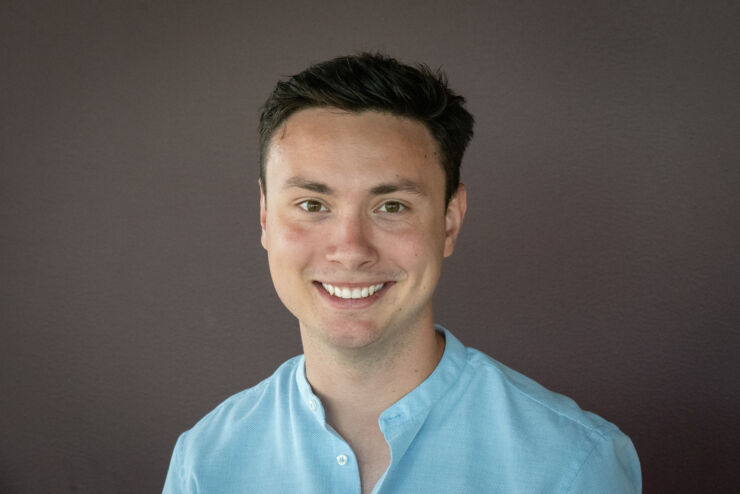 Photo credit Magnus Johansson
Kalas General Filip Elez – 3 quick questions
Age: 23.
Study programme: Industrial Engineering and Management, fourth year.
From: Linköping
Interests: I'm very interested in football. It takes up far too much of my time.

How has it been to work on Kalas?
Fantastic fun. I've been following Kalas for years, and I'm super grateful to be entrusted with creating this new concept. Me and the rest of the management team have worked really well together. I'm from Linköping, and I've got lots of good contacts here, which has made things a lot easier.

How did you arrive at the new Kalas concept?
Of course, Corona is the reason we're making Kalas into a TV show, but the management team decided we wanted to freshen up things this year. It's the 15th anniversary of the event, and even before the pandemic hit, we had decided to do something new and fun. But obviously, when we learned that we couldn't have a fair and a live concert, we had to rethink everything.

Of the prizes you're giving away, which one would you like to win?
The bikes are good, but most of all I'd take an espresso machine. But as Kalas General I'm not allowed to participate – and also, I know all the correct answers to the competition.