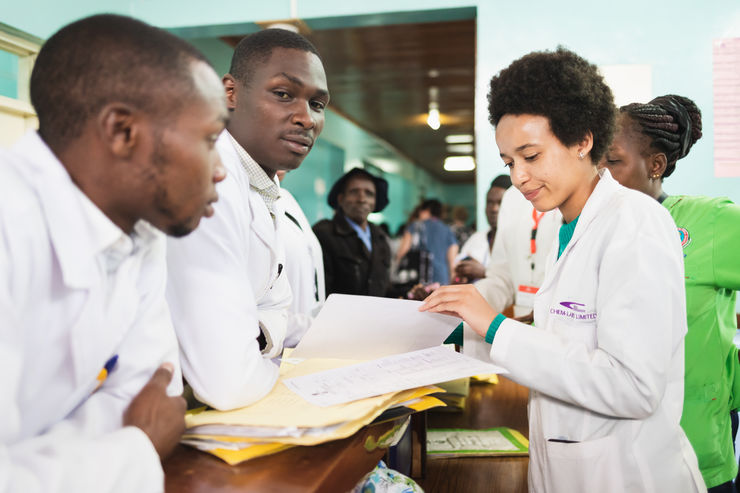 Photo credit

Anna Nilsen
Every year, 15-20 medical students from Linköping University travel to Moi University Hospital in Kenya, to do a work placement there. About a dozen students from corresponding programmes at Moi University come to Linköping University for studies and work placement.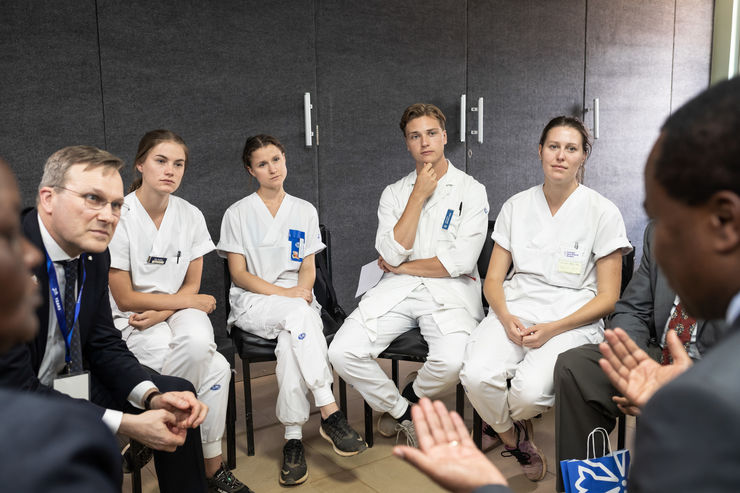 Medical students from LiU in Kenya.
Photo credit

Anna Nilsen
Medical students Ida Kallur, Emilie Cewers, Erik Albåge and Kajsa Broman have just returned to Sweden after a 12-week work placement at the hospital in Eldoret, in western Kenya. Conditions in Kenyan healthcare are very different from what the students are used to in Sweden. It's an eye-opener. They learn about other types of diseases and about taking responsibility for seriously ill or injured patients. They come face-to-face with a reality where patients die, sometimes because they can't afford to pay for healthcare themselves. The hospital in Eldoret has a catchment area of more than 10 million people – and it has 800 beds. The vast differences in social conditions provide new insights for the visitors.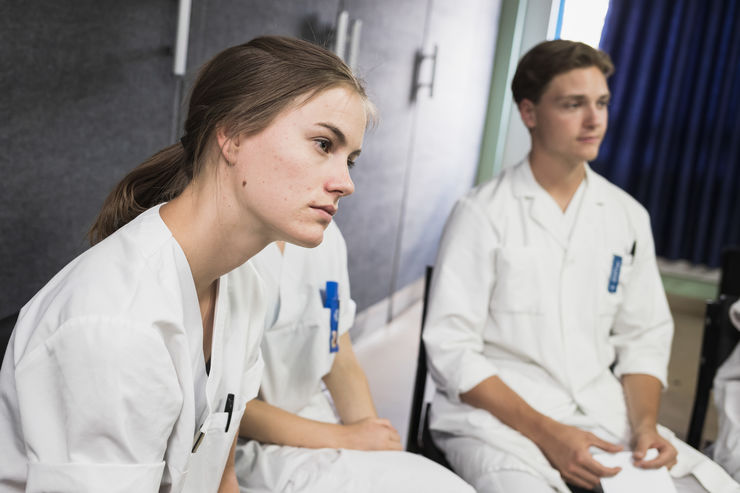 Photo credit

Anna Nilsen
"Everything's so different there. People are more ill when they seek care, and we face a different disease panorama", says Ida Kallur, photo to the right.
The four medical students, who are approaching the end of their programmes, point out that they have learnt a lot about methods for the physical examination of patients, which will also be useful in Swedish healthcare contexts.
"All tests are paid for by the patient, and so the care has to be adapted to the patient's financial situation. This means that tests sometimes play a minor role in the examination, and instead there is more focus on the physical examination of the patients, for instance listening with a stethoscope and feeling the stomach – small techniques that give a better idea of the situation", says Ida Kallur.
Just like her fellow students, Emilie Cewers feels she has grown both as a person and as a doctor. But it has often been difficult, and together with the others she has spent many evenings venting experiences and events from their day's work at the hospital.
"Patients die, it can cause huge amounts of anxiety. You have to find strength while it's occurring, do what you can in a systematic way, and deal with the emotions afterwards", she says.
They all agree that the twelve weeks spent there have been very rewarding, and urge other students to head off an international exchange.
"You come home a little stronger and a little older", says Erik Albåge, photo above.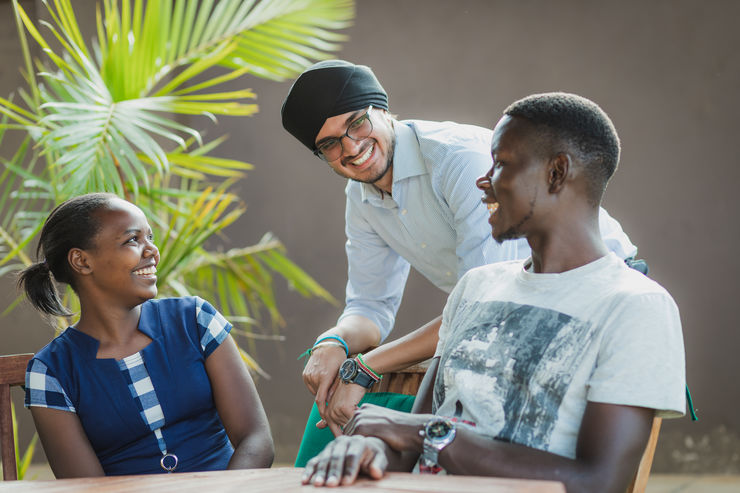 Photo credit

Anna Nilsen
Joy Wendo, Ashwinder Bhamra and Martin Dagala, medical students from Moi University, agree with Erik. They took part in an exchange to LiU in the autumn of 2018. They were fascinated by the non-hierarchical way in which the Swedish teachers interacted with their students, and that the teachers encouraged them to reflection and independent thinking.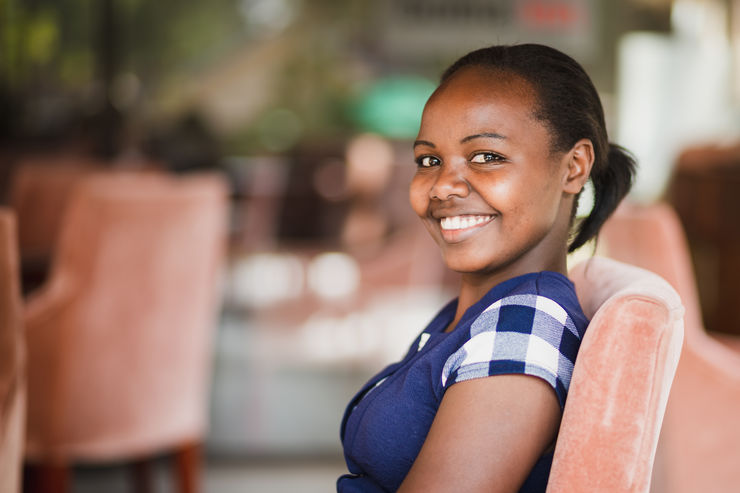 Joy Wendo
Photo credit

Anna Nilsen
"That made a big impression on me. I learned to express my feelings, and to not be afraid of them, but rather to respect them. My self-confidence grew, and I hope to bring this into my work as a nurse when I start", says Joy Wendo.
Ashwinder Bhamra is studying to be a doctor, and is convinced his time in Sweden had a permanent effect on him: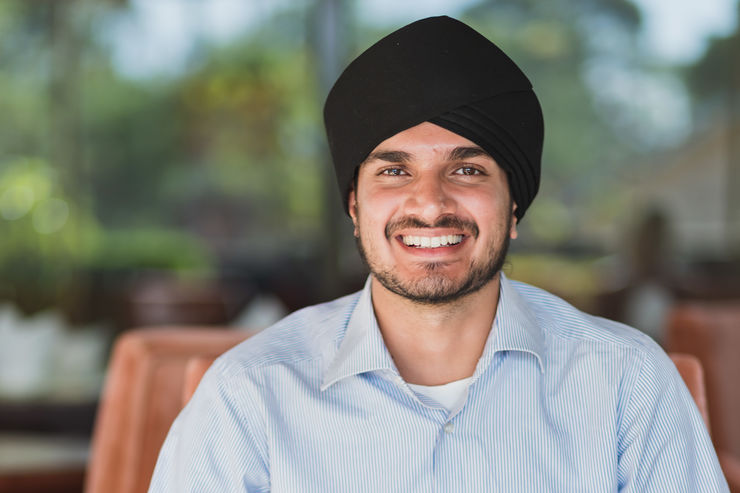 Ashwinder Bhamra
Photo credit

Anna Nilsen
"You learn so much about people's cultural and social backgrounds. It makes you reflect over yourself and your role as a doctor. I believe it will improve my communication with my patients."
He also points out how positively surprised he was by the Swedish view of time, that people generally come when they say they will – something he is not accustomed to in Kenya.
"In addition to the medical knowledge I gained in Sweden, punctuality is something I really want to take with me, both in my personal life and professionally. Time is important in healthcare, and being on time is both professional and respectful towards others, especially in relation to patients, where your manner is so important."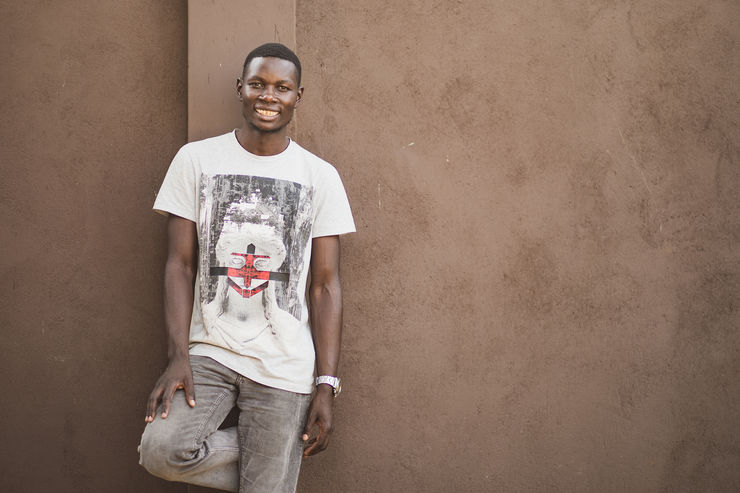 Photo credit

Anna Nilsen
Martin Dagala speaks of how the Swedes cooperate across professional boundaries. He wants to incorporate this in his future work as a physiotherapist.
"The patient gets better care when the different professions collaborate. It makes sense."
During the 2017/2018 academic year, some 560 LiU students went on an exchange abroad. The number of students who came to LiU for an exchange was twice as many: about 1,100.
"We're all convinced that exchanges improve the quality of our programmes and research. It's an important motivator in our work. The testimonies, including those from the students at LiU and at Moi University, are welcome confirmation that our assumptions are correct", says Maria Engelmark, Director of International Affairs at LiU.
Translation: Martin Mirko