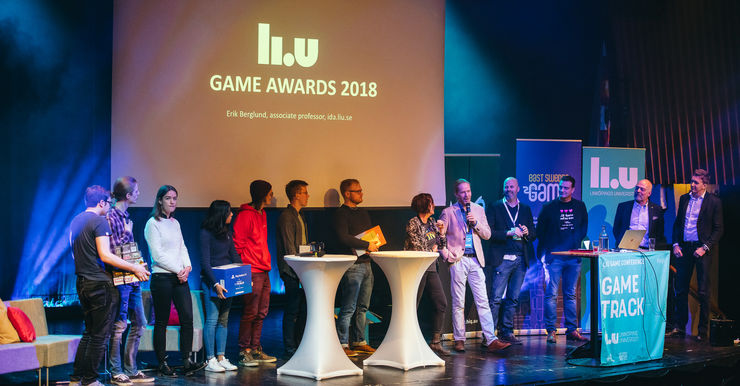 Photo credit Christian Ekstrand
This year, the conference will be held in Tornby on 27 November.
And it will be a close-run thing whether the hall, Torn1, is large enough for all participants. If you're planning on coming, it's a good idea to secure one of the tickets, free of charge, in advance. Around half of the visitors are usually LiU students.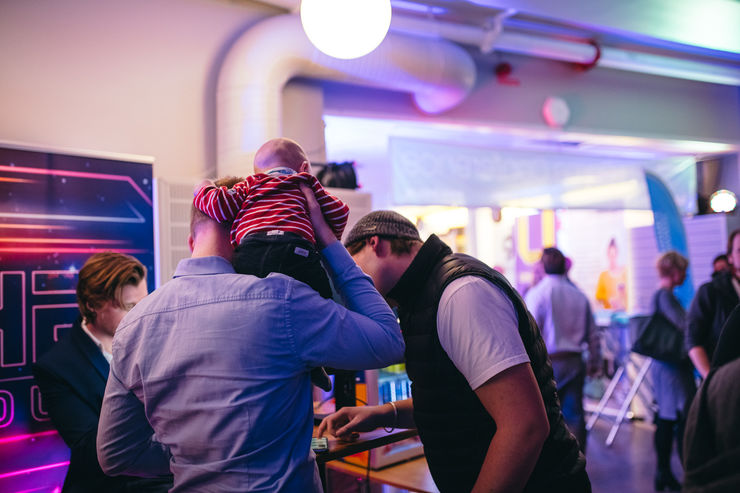 Photo credit Christian Ekstrand"We expect it to be full", says Tomas Ahlström, LiU Innovation, who has arranged the event, together with Erik Berglund, senior lecturer in the Department of Computer and Information Science, since the beginning in 2009.

Everything started as an internal competition, LiU Game Awards, for LiU students who had taken a single-subject course in games programming. The competition was intended to give them a chance to display their projects. The first year, 23 students taking either computer and information science or media technology took part.
The LiU Game Awards grew rapidly in both the number and diversity of entries. Student projects, companies in the gaming industry, and innovative games developers could exhibit their work, while invited speakers gave insight into the most recent research in the field. And the number of participants grew every year.
The event changed its name to the LiU Game Conference three years ago.


Photo credit Christian EkstrandThis year is the 10th anniversary, and record numbers of visitors are expected. Can the event continue to grow?
"Of course it can!", says Thomas Ahlström. "LiU Game Conference attracts those interested in gaming from all over Sweden. We want to be a significant national meeting place, and we are starting to reach out to an international audience. For LiU, the event has become an arena in which we can demonstrate how successful we are in this field. We offer high-quality education, and we carry out advanced research in, for example, artificial intelligence, machine learning, visualisation, and the cognitive sciences."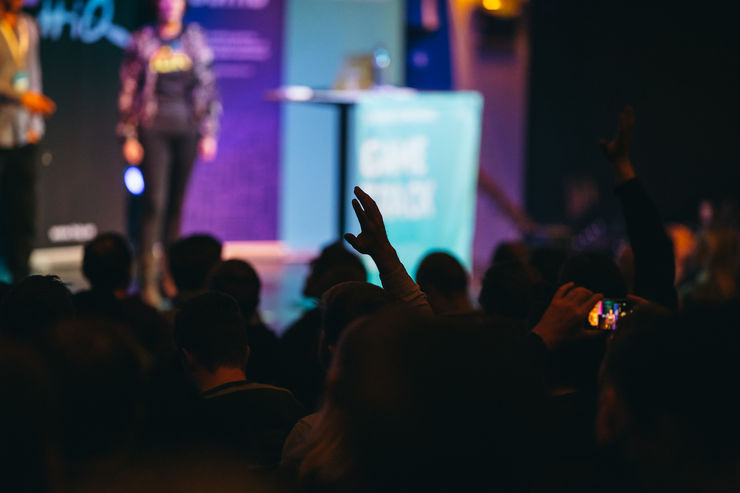 Photo credit Christian EkstrandThe LiU Game Conference is about inspiration, and is organised into two tracks: a game track and a science track.
Four of the invited speakers are active in the international gaming industry: Jim Brown, Epic Games; Åsa Roos, Bioware; Jaroslav Beck, Beat Games; and Mette Pødenphant Andersen, IO Interactive.

The academic contributions are given by five invited speakers, two of them from LiU.
Apostolia Tsirikoglou, doctoral student in the Department of Science and Technology, will give a talk entitled "Fake it! Synthetic data for understanding reality".
Anna Eklöf, senior lecturer in the Department of Physics, Chemistry and Biology, will talk about "Turning theoretical ecology into a game".
"AI and virtual worlds, machine learning, or how to build artistic and realistic gaming worlds", will be the subject of Andrew Maximov from Promethean AI, Linus Gisslén from SEED/Electronic Arts, and Björn Henriksson from Dice.
"It's great that we can discuss the scientific theory and technological developments that lie behind the entertainment provided by the finished computer games", says Tomas Ahlström.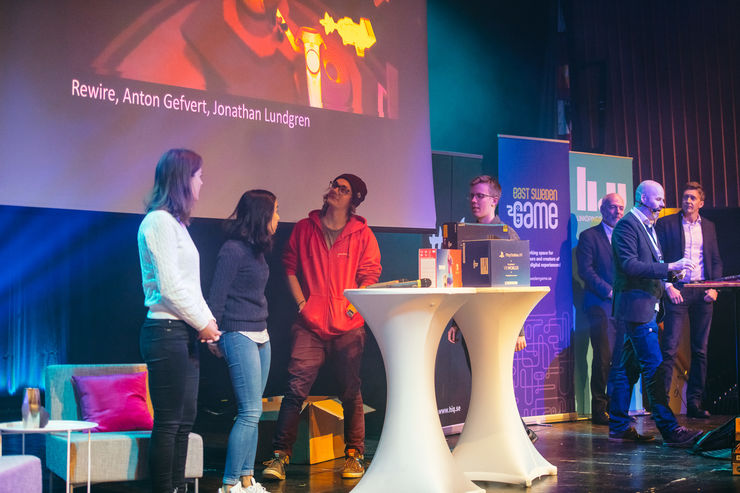 Photo credit Christian EkstrandThis year, the LiU Game Awards is one of two competitions.
"The event is also regional final in a larger competition in game development: the Nordic Game Award. LiU's students will here be competing against teams from Europe."

"The LiU Game Awards remain restricted to LiU students. Ten finalists will be presented during the conference, three of which will be crowned as winners, with a first prize of SEK 20,000. This is to be used to continue development of the project in consultation with LiU Innovation", says Tomas Ahlström."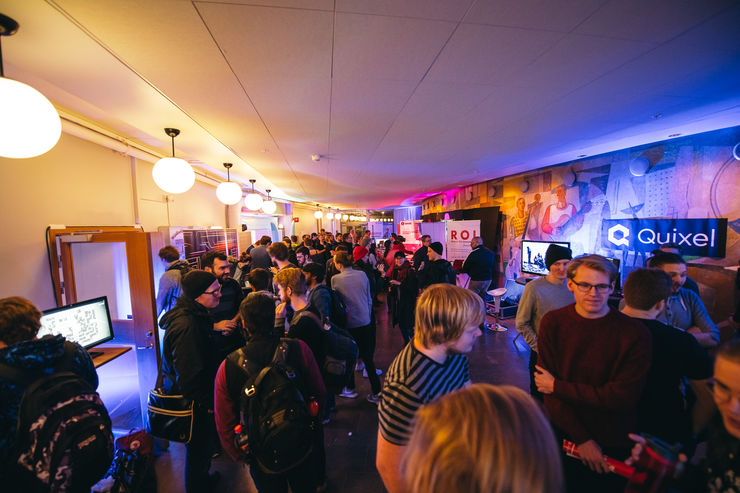 Photo credit Christian EkstrandThe LiU Game Conference also gives the participants an opportunity for casual socialising, meet games developers, test new games, and keep abreast of trends in digital entertainment and experience.
Forming ties to companies and the gaming industry with an eye to future employment is at least as important.
The exhibition has also grown through the years.

Any major players in the industry that participants should keep an eye open for?
"Lots of them! But we are particularly happy that Apple is sponsoring the conference: they are the most recognisable brand in the world and invest a lot in gaming."
Translation: George Farrants