LiU activated distance mode on 18 March as a direct consequence of the recommendations and directives published by the Public Health Agency of Sweden and the Swedish government. Since then, co-workers and students who can work from home have been doing so, which has meant that meetings, teaching and exams have taken place using remote methods. This has been a major reconfiguration, and it has been carried out rapidly. It has not been possible to answer questions about when it will be possible to return to more normal operating methods.
The crisis management group at LiU has now taken a decision relating to the planning framework, taking into consideration the way in which COVID-19, the disease caused by the novel coronavirus, has spread. The group has decided that distance mode will remain active at least until the start of the autumn term.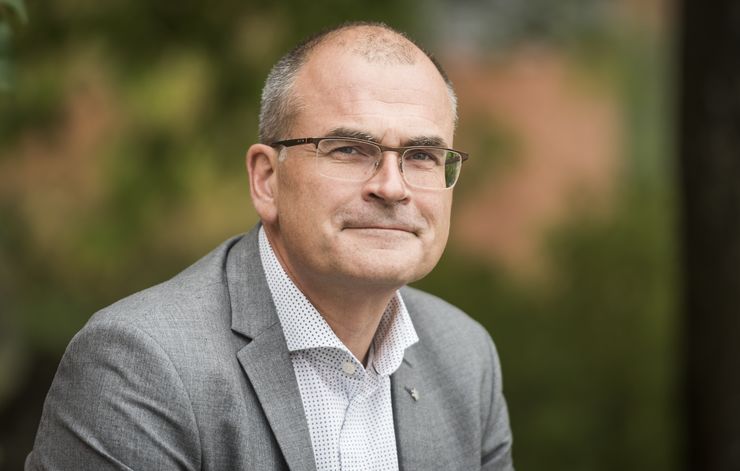 Photo credit Thor Balkhed"We are watching what happens, and following the recommendations and decisions published by official bodies. Our working hypothesis, however, is that we will be able to return gradually to a more normal situation when the autumn term starts. If it turns out that this is not the possible, we will take a new decision to continue distance mode", says University Director Kent Waltersson.
Act in a way that minimises the risk of infection
The extent of the distance mode in force will not be changed during the remainder of the spring term. Students and co-workers are encouraged to act in all contexts in a way that minimises the risk of infection. This means continuing to work remotely and continuing to observe social distancing.
Planning for activities and operations (such as thesis defences, ceremonies, trade fairs, events) that occur early in the autumn term is to ensure that they can be carried out remotely, postponed or cancelled, if the need arises. The decision states that activities directly connected to the start of term, such as reception activities, mentorships, the Kalas event, etc., are to "take place under special conditions", in dialogue with the student unions.
"This means that we will have to take an individual decision for each of these activities. We have become skilled at rapidly reconfiguring operations according to the circumstances, and we must accept that operations will continue to be affected by the coronavirus epidemic", Kent Waltersson concludes.
The decision also states that the managers at LiU are to plan co-worker holidays taking into consideration that a greater number than usual may be required in service during the transition from distance mode to normal operations.
NB! This news report from 23 April will not be updated. Support and guidance for students and co-workers are continuously updated at insidan.liu.se/corona.