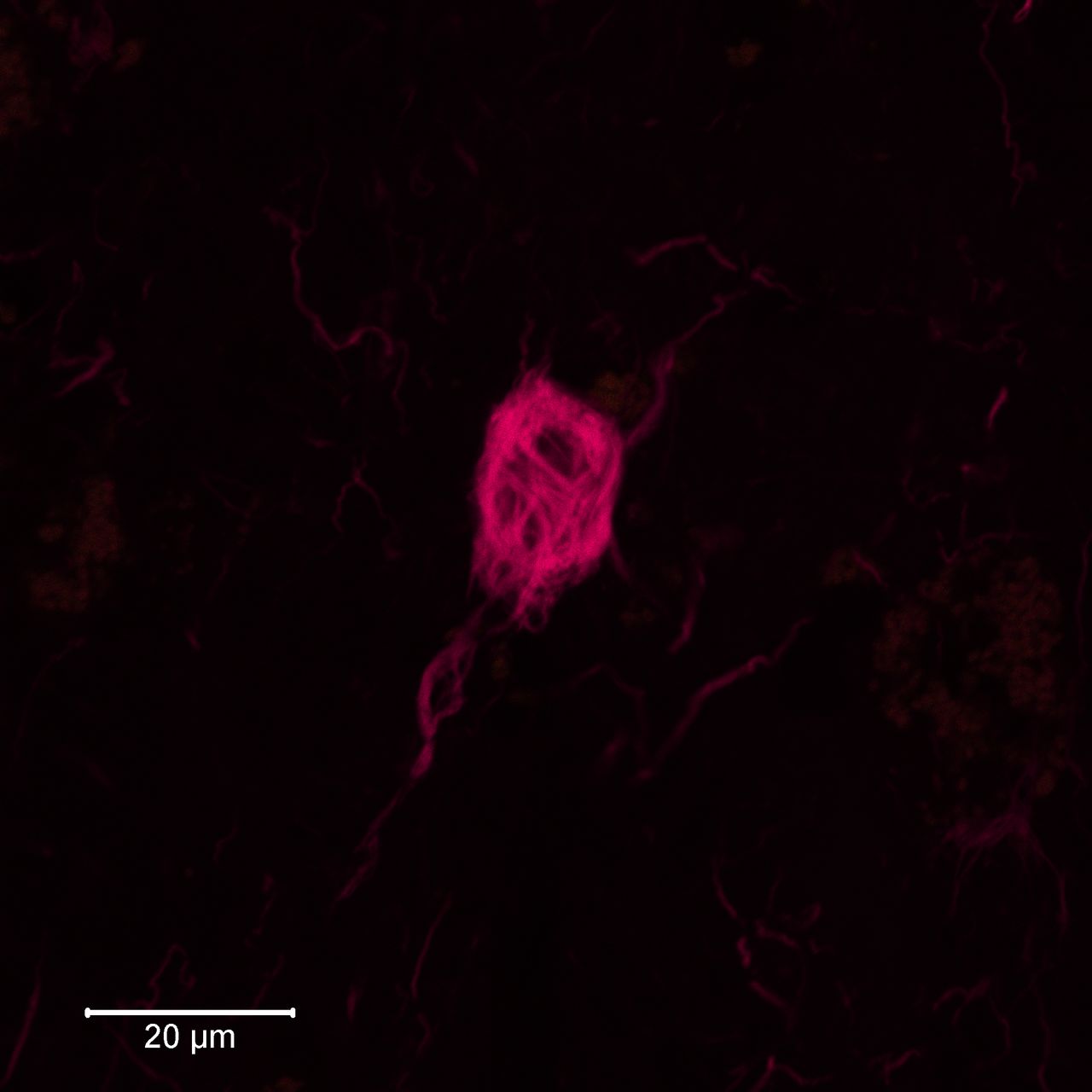 Tau aggregates inside neurons in brain tissue, detected by the ligands developed by researchers at LiU. Photo credit Peter NilssonThe NIH in the US is the largest governmental financier of biomedical research in the world.
"It feels as if we have been given a place in the top league. The competition for funding from the NIH is extremely fierce", says Peter Nilsson, professor of organic chemistry in the Department of Physics, Chemistry and Biology at LiU.
Peter Nilsson is co-applicant on the project that has been awarded funding by the NIH, while Ruben Vidal and Bernardino Ghetti at Indiana University are principal investigators. The LiU researchers will receive SEK 7.5 million out of the total grant of approximately SEK 24 million, spread over 5 years.
Peter Nilsson sees the NIH grant as recognition that he and his research team are in the top-flight of international research. Their research focusses on developing tracer molecules that recognise proteins and that can be used in research into neurodegenerative diseases such as Alzheimer's disease. Together with researchers from Indiana University, the LiU research group will now start to look in detail at several brain diseases in which a protein known as tau plays a major role. Such diseases go under the name of "tauopathies". Tau is a naturally occurring protein, but sometimes it starts to form aggregates inside nerve cells, which subsequently die. In addition, the dangerous forms of tau can spread to other cells and start a process in which tau aggregates form also in these cells.
Does protein structure hold the key?
Protein aggregates of tau are present in Alzheimer's disease together with misfolded forms of a peptide known as amyloid beta. In several other dementia conditions, such as frontal lobe dementia, aggregates of tau are the only harmful factor present. Tau appears to play a major role also in chronic traumatic encephalopathy (CTE), which can occur in individuals who have received blows to the head on repeated occasions, such as may occur in contact sports such as boxing, ice hockey and American football.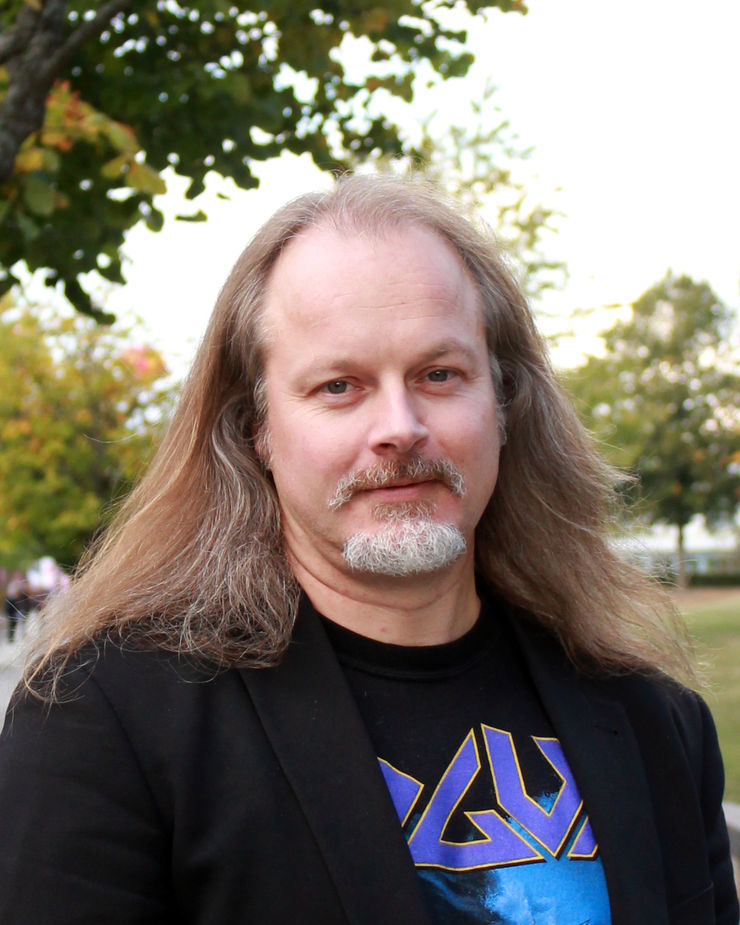 Peter Nilsson Photo credit Karin Söderlund Leifler
"We know that the harmful effects of the tau aggregates depend on their structure, and this differs between the different conditions. In this project we plan to tailor tracer molecules that can distinguish between the various types of aggregate present in the various dementia conditions", says Peter Nilsson.
The aggregates may be present in the brain without giving any noticeable symptoms for 10-15 years. When symptoms start to appear, the damage has already been done.
"It would be hugely significant for patients if we can discover the tau aggregates and make an accurate diagnosis at an early stage", says Peter Nilsson.
Another part of the NIH-financed project will involve the American scientists solving the molecular structure of tau aggregates. One of the techniques they will use is cryoelectronmicroscopy, for which the Nobel Prize in Chemistry was awarded in 2017.
Peter Nilsson points out that the research may have positive effects not only for other LiU researchers within the field, but also for students.
"These diseases come up in lectures in two master's programmes, Chemistry and Protein Science, and we will now be able to discuss the very latest results in the field. I'm hoping to invite our research partners at Indiana University as guest lecturers."

Translated by George Farrants