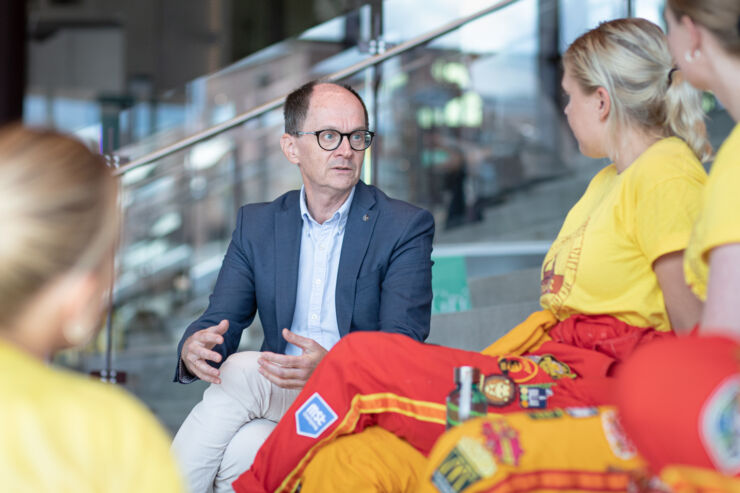 Photo credit Charlotte Perhammar"Of course, it's extremely gratifying that LiU has advanced so much in a ranking of world universities. While it's true that we shouldn't place too much emphasis on the various rankings, this one does demonstrate that much of what we achieve within research and education is of top quality, and attracts global attention", says Vice-Chancellor Jan-Ingvar Jönsson (picture).
There are approximately 20,000 institutions of higher education around the world, which means that LiU is in the top two percent. The QS ranking, however, considers only leading universities, 1,673 of which have been analysed this year. New high-quality universities are added each year, which means that it becomes increasingly difficult to reach a high position.
If the number of ranked institutions is considered, LiU's position this year is the best it has ever achieved since the QS ranking list started in 2005.
The ranking procedure looks at both research and education. Linköping University scores particularly well on the number of citations received, which measures the extent to which research at LiU is interesting for researchers all over the world. LiU has also improved considerably with respect to the number of international students, and the reputation of LiU's co-workers.
The QS World University Rankings, the Times Higher Education list, and what is known as the Shanghai list (the Academic Ranking of World Universities) are considered to be the three largest and most significant global ranking lists.