To create meetings for medicine and technology to approach each other further and, in the long run, to give people a better health. These are some of the conditions when WCMM for two days in early December is organizing a symposium.

Scientists from WCMM's various nodes in Sweden together with specially invited international researcher to give lectures on the latest research in their field. The days are divided into four sessions, Structural Electrophysiology, Neurobiology and Brain Disorders, Molecular Cell Signaling and Imaging: from DNA to Tissue.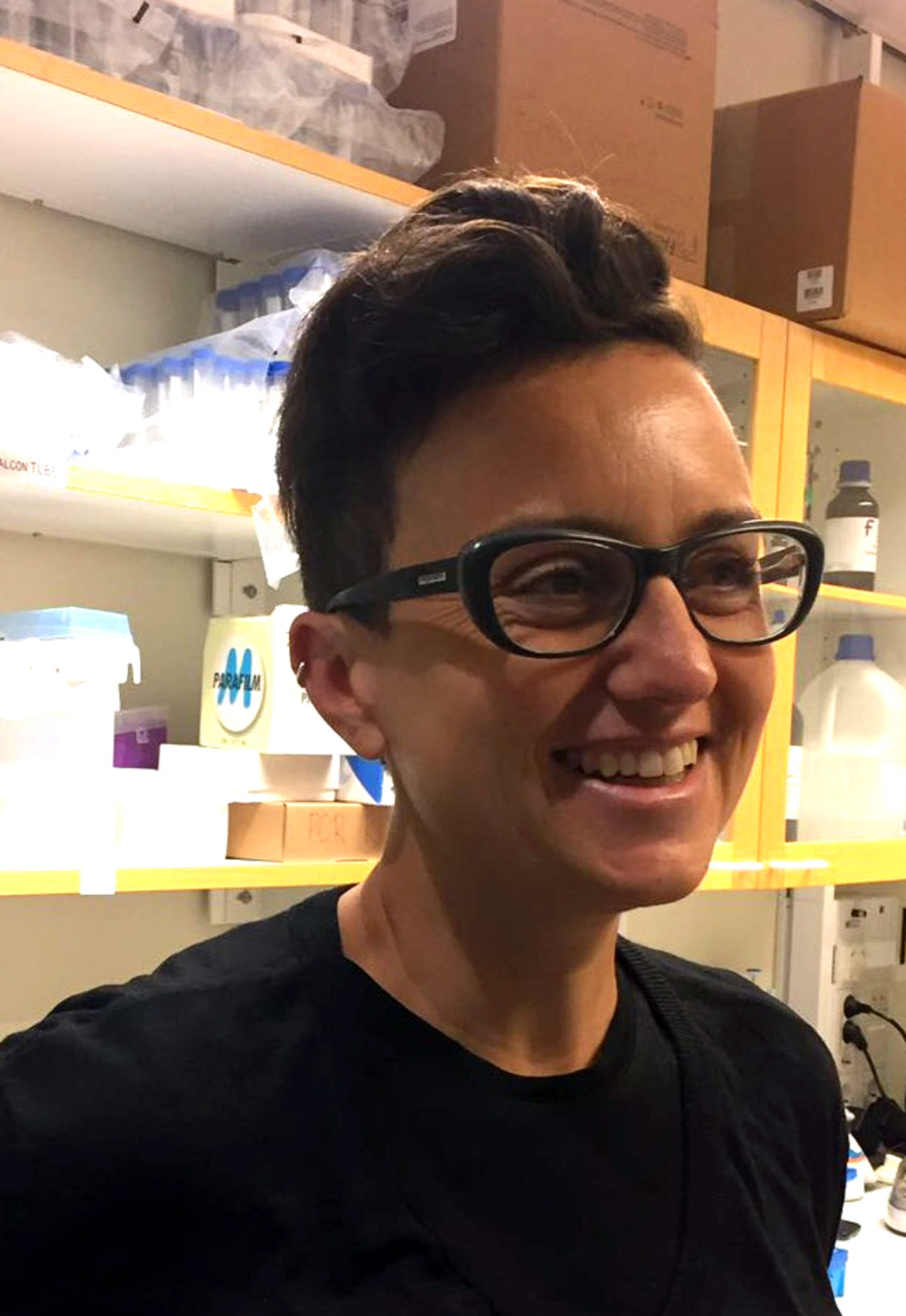 WCMM Fellow Francesca Aguilo
from Umeå university
Gene expression regulation
Francesca Aguilo is a WCMM fellow in Medical Biosciences at the WCMM node at Umeå University. She will present her research under the title "The epitranscriptome: a new layer of gene expression regulation".
– Our main interest is to decipher novel epigenetic and epitranscriptomic mechanisms affecting global gene expression and their implication in cell fate and cancer initiation and progression with a focus on breast cancer. We aim to elucidate the function of RNA modification, specifically adenosine methylation, and their crosstalk with other epigenetic marks, using stem cells and breast cancer cells, as physiological and pathological models, says Francesca Aguilo and continues:
– I'm delighted to come to Linköping and present our still very preliminary work. I hope to strengthen our research by establishing new collaborations and learning from different disciplines.
Claudio Cantú, research fellow at the Linköping WCMM-node, focuses his research on developmental biology: how can the information contained in our genome be employed in different ways – by different cells – to acquire extremely diversified cell identities. He believes that WCMM as a platform gives the researchers new opportunities
– If we want to be successful scientist we have to realize that we must exploit state-of-the-art technologies, the only mean by which we are more likely to break through yet unknown concepts in biomedicine. But novel technologies are sophisticated and expensive. The Knut och Alice Wallenberg Foundation recognized this, and attracted young scientists from abroad with generous start-up packages. Having been offered this incredible opportunity, I feel I will find myself in the position in which ideas – and not resources – will be the limiting reagent.
"Collaboration is key"
The idea of the symposium is to focus on some of the areas in which the center has recruited WCMM fellows within and at the same time put these research fields in a context.

– We see collaboration between higher education institutions as a key to the long-term success of WCMM at LiU. With all pre-clinical fellows in place, we are now working to develop translational environments for the utilization of the research conducted within WCMM at LiU. The symposium serves an important function in this respect as it gives us the opportunity to present ongoing research within the framework of the project, says Mikael Sigvardsson.
Registration and deadlines
Do you want to attend the symposium? Please check the deadlines and then register here.
Deadline oral presentation 6 November
Deadline poster presentation 29 November
Deadline registration 29 November
To read more about the event, please click the link below.