Principal investigator: Eric Daniel Głowacki
Our group researches the chemistry and physics of nanocrystalline semiconductors at aqueous interfaces. The foundation of our group is materials science, but our experimental work often overlaps into biological fields, especially electrophysiology and neuroscience. This is reflected in the composition of our team, with members having diverse backgrounds covering physics and electrical engineering to biology and medical physiology. All of our research efforts ultimately aim at applications in biomedical technologies and developing bioelectronic research tools for electrophysiology and broader biological sciences.
Our efforts follow four distinct lines that feature common materials science and overlapping know-how, but ultimately are aimed at different applications:
Photocapacitive neurostimulation
We study the organic semiconductor/biological interface and work on controlling electrophysiology down to the single-cell level using nanoscale engineered organic materials. Our representative device is the electrolytic photocapacitor, an organic optoelectronic device that efficiently converts light impulses into electrical stimuli which can evoke action potentials in excitable cells. Our focus is deep red light (620-800 nm), where tissues like skin and bone are transparent. We work to produce platforms that provide novel research tools for neuroscientists and biomedical implants ranging from peripheral nerve stimulation cuffs to retinal implants, which are poised to help restore vision to those stricken with blindness.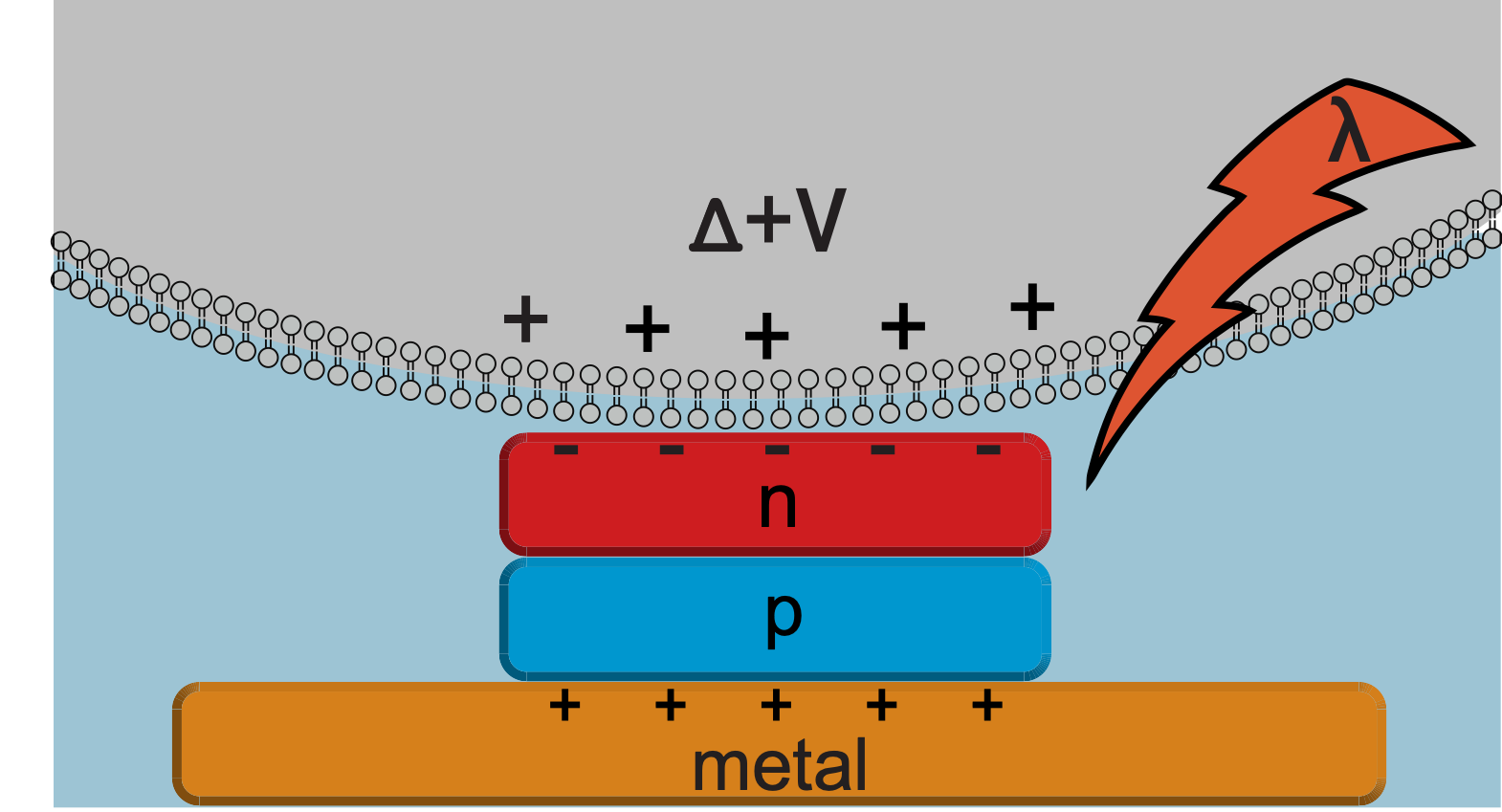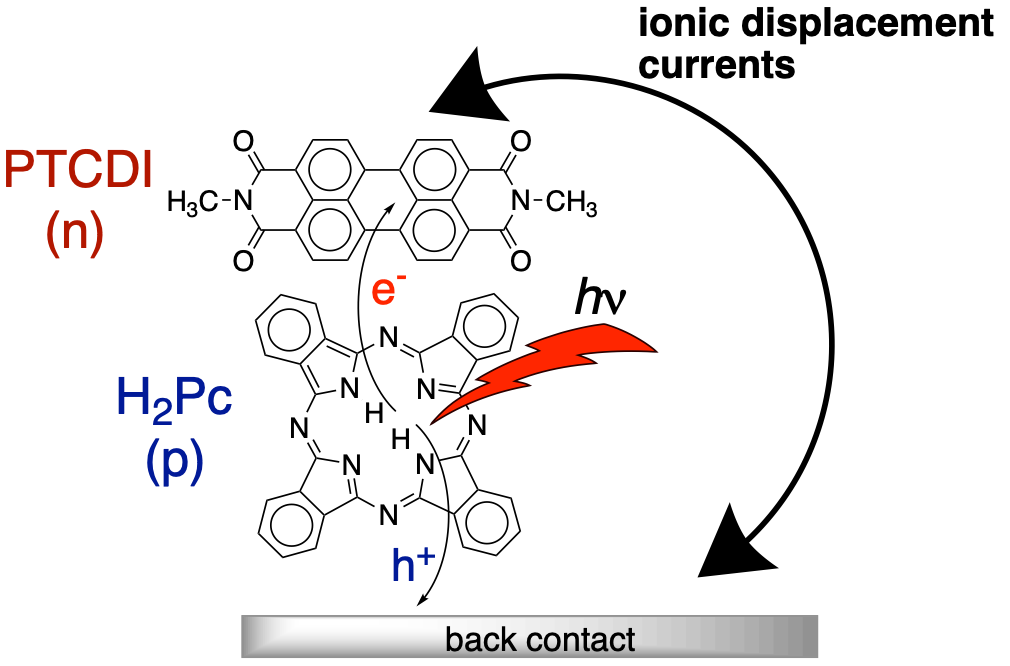 In vivo photovoltaic power sources
All implanted bioelectronics devices, from diagnostics to stimulators, require electrical power to operate. The most elegant solutions are wireless, to allow the implant to be as small and minimally-invasive as possible. Our approach is photovoltaic. Here again we rely on deep red light (620-800 nm) to penetrate safely through the tissue to be harvested by ultrathin photovoltaic arrays which can be integrated with the implant bioelectronic device of choice.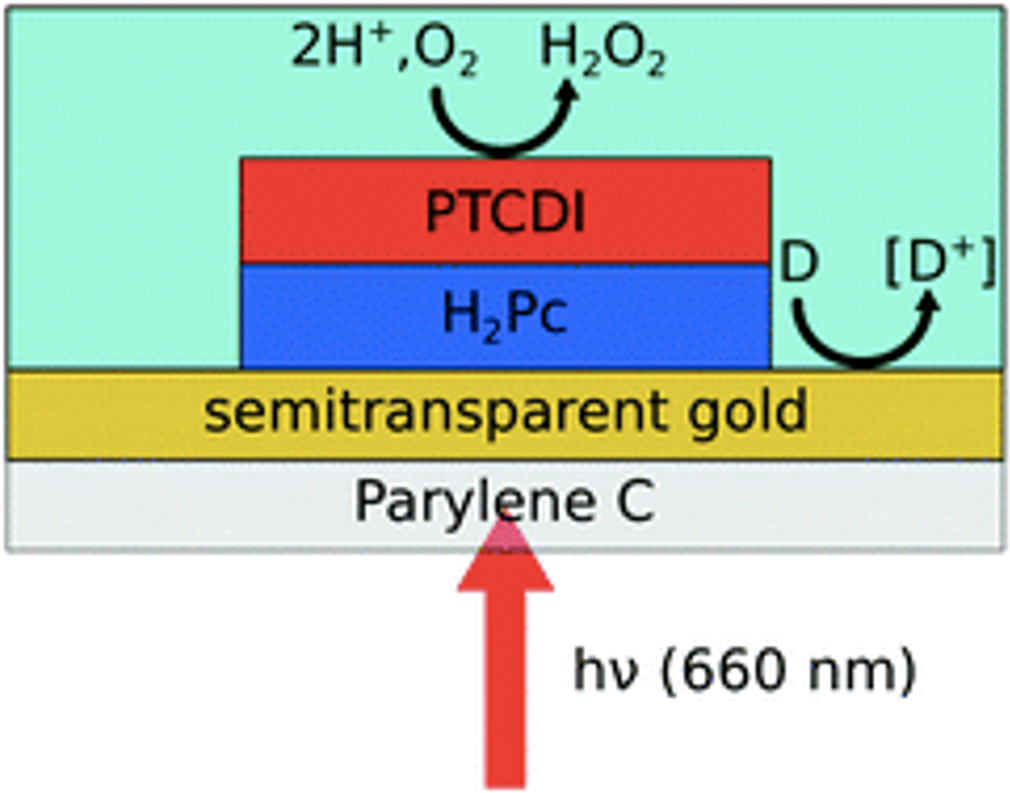 Photo(electro) faradaic devices
Photoexcited electrons and holes in organic crystals can drive photo(electro)chemical processes in electrolytes to modulate various chemical species in a physiological environment. Currently, we specialize in producing "on demand" reactive oxygen species like hydrogen peroxide.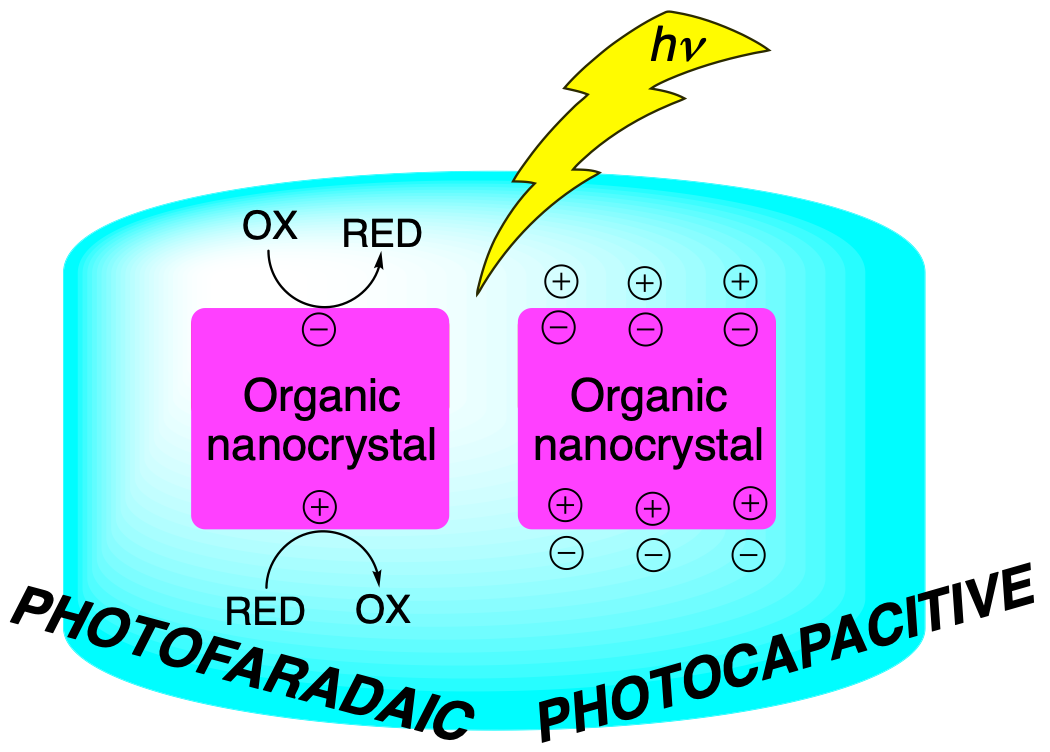 Catalytic reactions with organic semiconductors
At the basic level, we are always fascinated with electro- and photo-catalytic reactions occurring at the interfaces of organic semiconductors and aqueous electrolytes. Such questions are of broad interest, ranging from biochemical/physiological phenomena to industrial chemical processes. In particular, we strive to have world-class know how on oxygen reduction chemistry in the context of organic electronic materials.