Pantazis Laboratory of Cellular Excitability - PaLaCE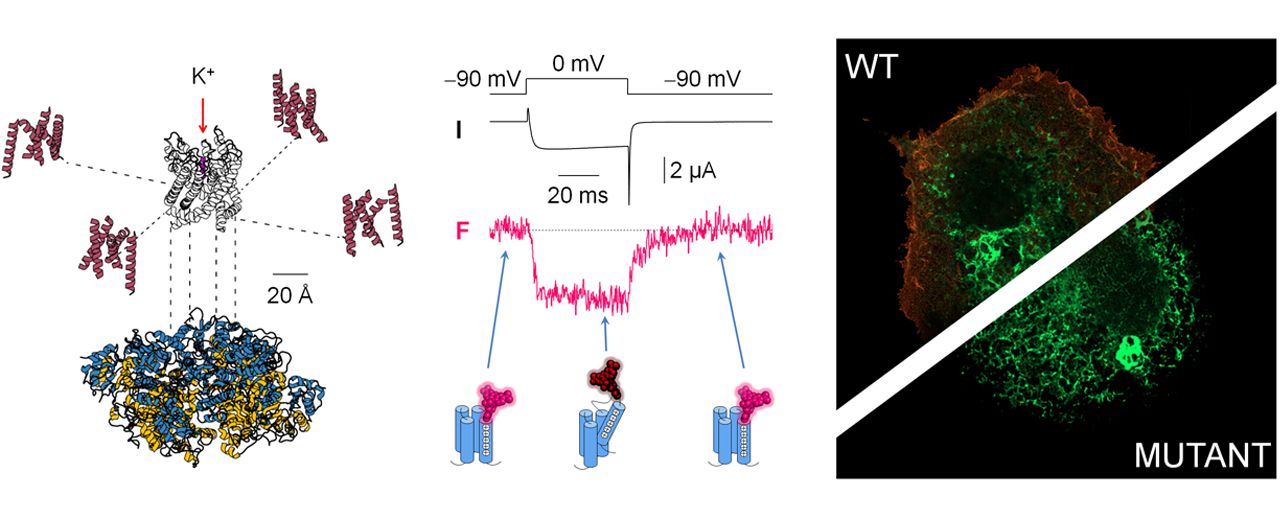 News
Lab notices
November 2023
🏆 Award: Antonios received the Swedish Fernström Prize!
October 2023
📰 Publication: Mínguez-Viñas T, Prakash V, Wang K, Lindström SH, Pozzi S, Scott SA, Spiteri E, Stevenson DA, Ashley EA, Gunnarsson C, Pantazis A. Two epilepsy-associated variants in KCNA2 (KV1.2) at position H310 oppositely affect channel functional expression. J Physiol. 2023 Oct 26. doi: 10.1113/JP285052. PMID: 37883018.
Link: https://physoc.onlinelibrary.wiley.com/doi/10.1113/JP285052
X-post: https://twitter.com/ntoniosPantazis/status/1717855012401946985
June 2023
💰 Funding: The Swedish Brain Foundation (Hjärnfonden) funded our application FO2023-0025!
March 2023
🏆 Award: Michelle Nilsson's article received the "Best Scientific Paper Award" by the LiU Medical Faculty Student Association.
🙂 People: Panagiota "Penny" Gkotsi (Univ. of Patras School of Medicine) is joining us as an Erasmus+ exchange student.
🙂 People: Serena Pozzi is now officially a PhD student! She will study how a new variant of the cardiac sodium channel causes an unexpected, familial, and sometimes lethal type of cardiac arrhythmia.
February 2023
🌎🏆 Conference & Award: Biophysical Society annual meeting, San Diego, CA. Michelle gave a platform presentation; Serena, Catherine and Antonios presented posters, and there was one more poster from our collaboration with the Olcese lab, UCLA. Antonios also co-chaired the Voltage-gated sodium and calcium channel platforms session. Catherine was given a travel award by the Biophysical Society!
Read more on Twitter
Publications
2023
2022
2021
2020
2019
2018