How can we get to grips with societal challenges, without compromising the ability of future generations to meet their own needs? This is the question that defines sustainable development, formulated in Agenda 2030 and the UN's 17 sustainable development goals. It concerns the environment and climate, but also sustainable health, and societies that are socially and economically sustainable. Linköping researchers are deeply involved with preparing the pathway to a more sustainable society.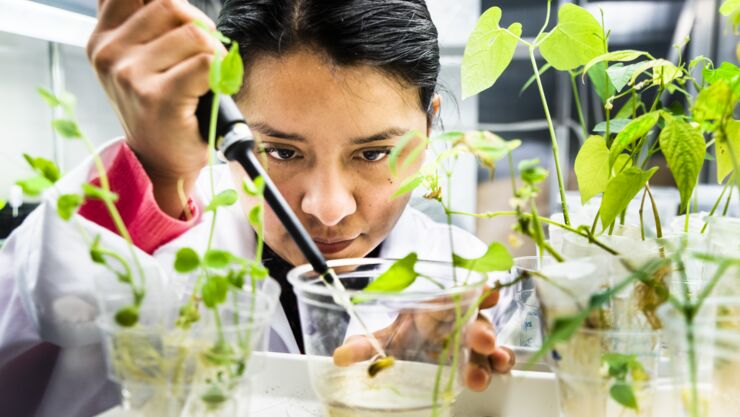 Doctoral student Daniela Parker works on a project developing electronic plants to store energy. Photo credit Thor Balkhed
We present here some examples of research within sustainable development at Linköping University.
More information will be continually added between now and the middle of December.