The two Alumni of the Year have been announced – Linnea Bergman, managing director of Solar Bora, and Anders Tegnell, state epidemiologist at the Public Health Agency of Sweden.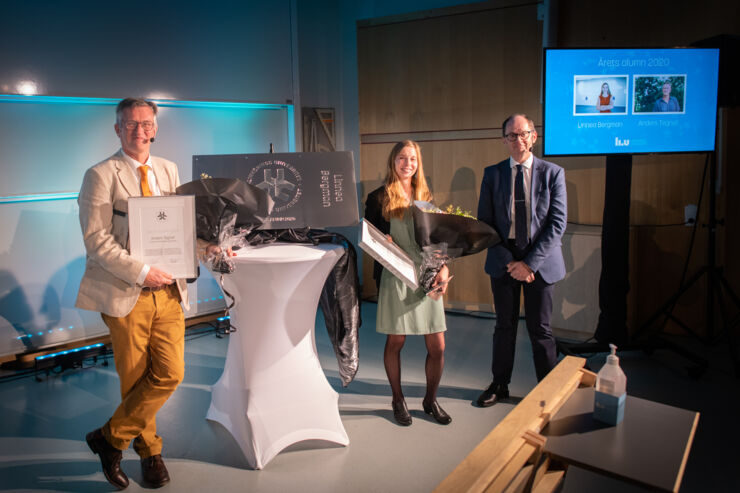 Photo credit Magnus Johansson
Linnea Bergman, an alumna from the master's programme in energy – environment – management at LiU
Linnea Bergman is managing director of the Linköping-based company Solar Bora, which markets solar energy systems in Africa. She works to provide eco-friendly and cheap electricity to the world's poor such that they can, for example, cook healthy food, illuminate their homes, or found a company and start to earn an income. As early as her years in upper secondary, she started to think about working with energy systems. She discovered the huge significance that access to electricity has for the survival of people when working as a volunteer in Tanzania. Linnea's degree project was based at the then newly established company Solar Bora, where she was offered a job after graduating and became managing director one year later.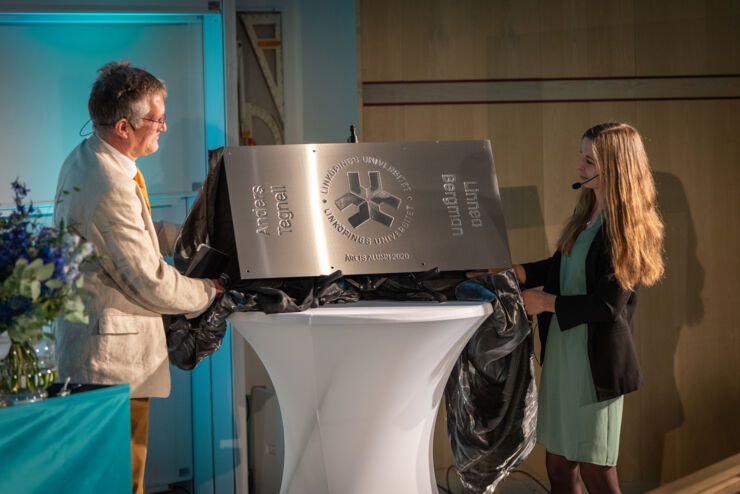 Photo credit Magnus Johansson
Anders Tegnell, a LiU alumnus from doctoral studies in infectious medicine
During the pandemic-dominated spring of 2020, state epidemiologist Anders Tegnell has provided daily information about the situation and answered questions about the spread of the novel coronavirus and Sweden's strategy. His endurance, calm and objective approach have given security to many people in a time of uncertainty. Anders Tegnell started his professional career as specialist in infectious diseases and his work has included establishing vaccination programmes in Laos with WHO. In his role as state epidemiologist he leads and coordinates Sweden's communicable disease control.