Corona affects the start of studies
Show/Hide content
LiU will return in stages to a more open campus during the autumn term, even if the study situation may differ from one student group to another. It will be possible to carry out increasing amounts of teaching and exams on campus, but large lectures and certain other teaching activities will be carried out using remote methods or in smaller groups. And as before – it's important to avoid crowding, wash our hands often, and stay home if we feel at all ill.
Important dates & deadlines 2021
Show/Hide content
Admission dates
9 April Notification of Selection Results published for master's programmes.
16 April Notification of Selection Results published for the bachelor's programme.
23 April LiU International Scholarship recipients announced.
1 June Deadline to pay your tuition fees.
16 July Notification of Selection Results for second admission round admission.
Welcome period
LiU Arrival Days
3 August
16-17 August
23-24 August
Free shuttle service and extended business hours are provided on the dates above.
Digital welcome broadcast
For Autumn 2021, your welcome information will be recorded and produced in a digital format in advance due to the coronavirus pandemic.
20 August Faculty of Arts and Sciences and Faculty of Educational Science
25 AugustFaculty of Engineering and Science and Faculty of Medicine and Health Sciences
Further details: Welcome to LiU
Autumn semester: August/September
Mandatory roll call & first day of class
You must attend roll-call. See your programme admitted web page for details.
New Student's Day (Kalas)
Digital event
Conditionally admitted students
If you are conditionally admitted you must upload your degree certificate and transcript of your last semester(s) both in original language and with an English translation to your Universityadmissions.se account by
1 November 2021.
Reply required for Second round
Show/Hide content
If you applied to the second round for autumn or spring semester, you must reply to your first Notification of Selection Results in order to keep the places you've been offered, or to remain on the reserve/waiting list for the second selection round.
For the second Notification, you don't need to reply to courses you wish to keep, but should decline those courses you aren't planning on attending. This makes those places available for students on the waiting list.

Applicants admitted to the first round do not have to reply to their offer.
Arrival & welcome period information
Show/Hide content
What happens now? Well, let the fun and learning begin! Welcome to LiU & Sweden!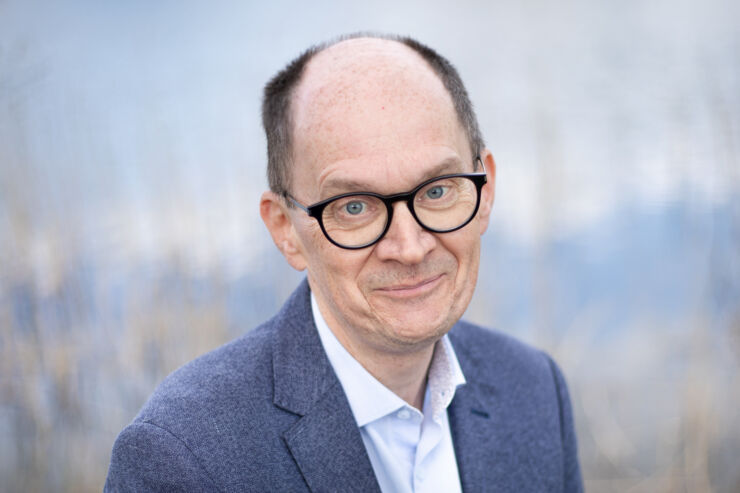 Welcome to LiU!
As vice-chancellor, I am truly delighted when throngs of students with different backgrounds, expectations and hopes are teeming on campus. Studying at university may be the best time of one's life. You make lifetime friends and acquire knowledge that brings development and growth.
The corona pandemic has affected our teaching, and more of it is conducted using remote methods. This is a challenge for both students and teachers, but we have at the same time learnt a great deal. The teaching is different, not poorer, and the way in which we experience human contact comes in new forms. So, independently of how the pandemic has developed when you read these words, I know that all of our educational programmes and courses are of high quality and can help you on the pathway to an exciting future.
I hope to meet you among the teeming students on campus.
Jan-Ingvar Jönsson, Vice-Chancellor
Starting your studies at LiU
Show/Hide content
Your academic studies at LiU
If you have been admitted to full-time studies at LiU, you will have to study at least 40 hours per week. Studying in a foreign country will mean that there are expectations that you may not be used to. Make sure you understand what is expected in Sweden and at LiU by watching this film.
What do I need to organise? Relocating to LiU & Sweden
Show/Hide content
Once you have been admitted to Linköping University (LiU), there are many things to prepare for before departure whether you are relocating from overseas, across the border or from another province in Sweden.
Checklist
Fee-paying students need to:
Double check if you are eligible for a scholarship.
Pay your tuition fees.
Apply for a residence permit or visa.
All students need to:
Organise your own accommodation.
Double check what insurance you need.
Have sufficient means! Prepare your personal finances for full-time studies.
Plan your travel to LiU and know how to get to your campus.
Preparations in a nutshell
A short video outlining what steps you may need to consider for your preparations.
Essential reading
Show/Hide content
Student blogs & social media
Show/Hide content