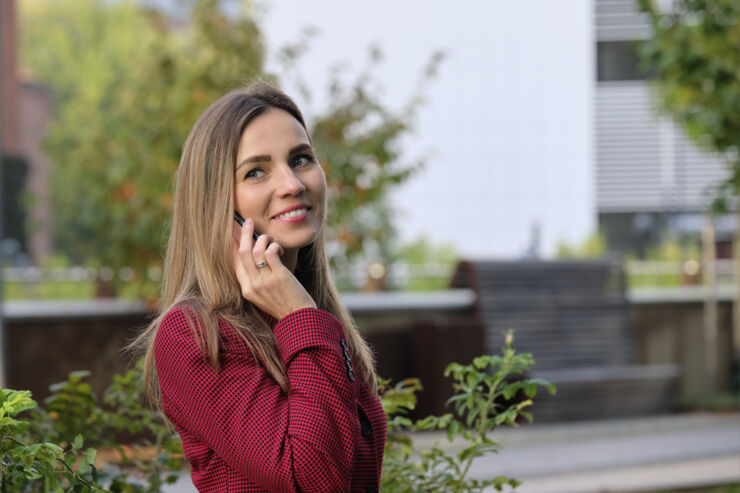 Kristina LieponeName: Kristina Liepone
Title: MSc Business Administration
Programme: Business Administration – strategy and management in international organizations, SMIO (2011-2013)
Occupation: Sales representative at the Finnish company Lindström Group in Stockholm, Sweden, and simultaneously running her own business LieponEvent AB.
Country of origin: Lithuania
Tell us about your background. How and why did you choose to study in Sweden and specifically at Linköping University (LiU)?
Ever since my bachelor's degree in economics from Lithuania, I knew that I would like to gain a master's degree abroad but I wasn't sure when and where. For some time, I was in Tunisia doing an internship as export manager. After that I moved back to my home country and started to work as a customer service representative in the same company that I work for today. After working there for almost three years, I began to think about my further goals, and my plans to take a master's degree abroad were brought up again.

But it would be dishonest to say that I chose Sweden. It was more of a coincidence. One day my friend called me and asked for some document templates and mentioned that she was planning to apply to Swedish universities. She asked me: why are you not applying? Then I researched some Swedish universities and master's programmes and found this.
Linköping University became priority 1 in my application because it had a master's programme that matched my interests most closely, as well as my previous studies and experience in international organisations. In addition, LiU was highly ranked among universities within the EU, which affected my choice.
Tell us a bit about your programme. What did you enjoy about studying here?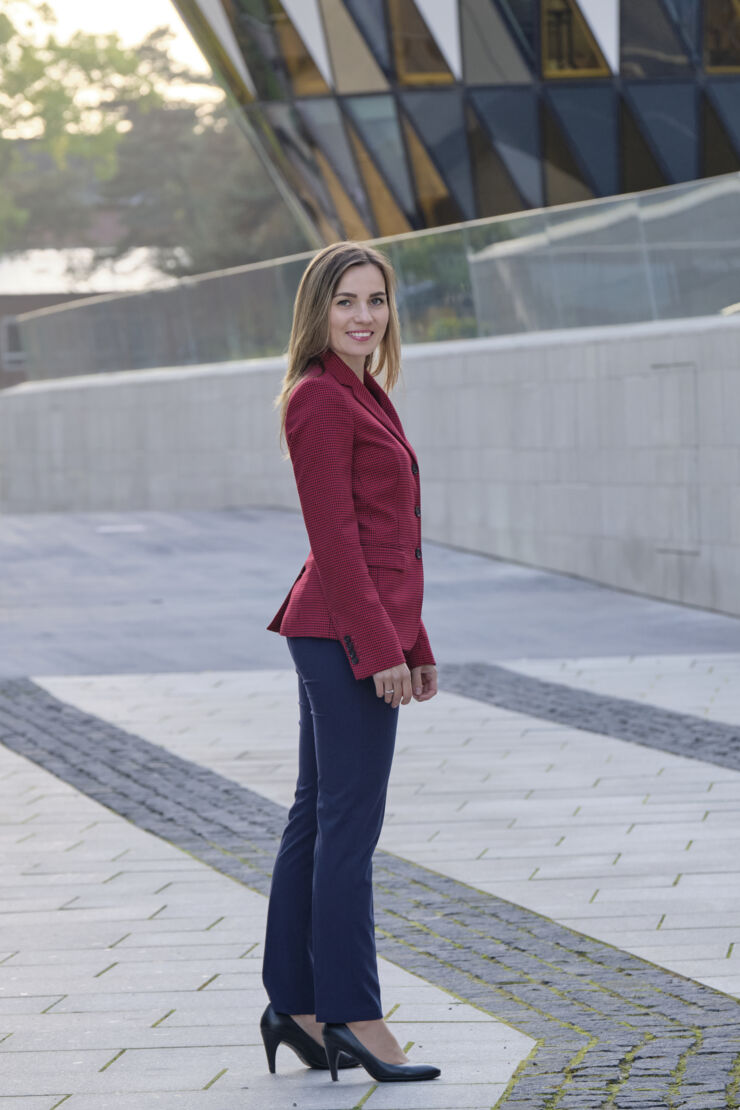 Kristina LieponeFirst of all, I was really impressed by my fellow students. They were aged from 20 to 45, and came from different regions of the world. It was a very valuable experience to work with them!
Secondly, the courses were planned in a structured way and provided time for lectures, self-reflection, individual study and teamwork. The information was clearly described and given to us at the right time, not too early and not too late, so it never felt too stressful or pressing.

Thirdly, the lecturers and professors were not only dedicated but also competent and experienced. Some of them could talk for 90 minutes about a topic with just one presentation slide! And much of what they taught has stuck in my head.

Finally, I would like to add that some courses challenged us by providing practical experience. It engaged us more in the course material and the subject than the theoretical studies, and prepared us for our future professional life.
How did studying in Sweden differ from being a student in your home country, and in other countries where you've studied?
I have only studied in Lithuania and Sweden. The biggest difference was the teamwork. I was not used to it from home, and at first I found it difficult. Sure, we had some group work in Lithuania, but somehow the feeling was different at LiU.
Honestly, I felt more pressure and competition for the grades between my fellow students in my home country than I felt at LiU. I cannot say clearly what made us more united, but we were like a big family helping, supporting and encouraging each other. Maybe it was because most of us came from different cultures without friends or relatives in Linköping.

Oh, by the way, I really have to mention the academic quarter as well. What is that?! 😊
If the start time for a lecture is stated as 8.00 in the schedule in my home country, it means that the lesson starts at 8.00 sharp. In Sweden, I learned that I was not late for a lecture if I arrived at 8.10. The fact was that I arrived just in time. Actually even 5 minutes before the start, because lectures and lessons here usually start a quarter after a full hour.
What was student life in Linköping like?
Linköping was like a beehive for students. There was something for everyone. The energy and activities in the city were suitable for students who needed both quiet reading in a calm library and fun in a jazz club.
Do you have any particular memories that stand out?
Yes, the best memory is the overalls! Every programme in the university has its own overall with a special colour representing that programme. The overall gets really muddy at the first student informal "inauguration" party (nolle-P). But the funny rule is that this garment mustn't be washed after that, only in a bath or shower. The overall is mainly worn at parties and other events where you can purchase an embroidered badge and add it to your overall. Unfortunately, I was not so active to cover my overall with the badges.
What were the advantages of studying in a medium-sized city in Sweden?
Being in a medium-sized city felt safe and secure. Moreover, it was easier to network, which was an invaluable asset both then and now. You never know when and where you will meet another SMIO alumnus!
How have your studies at LiU helped you in your career? What has stood out as being the most helpful part?
Studying and gaining a master's degree from LiU has been recognised by some potential employers and current colleagues, and by other Swedes that I meet. Certainly, a globally recognised university adds value in your professional life.
Moreover, the practice of teamwork has given me greater tolerance towards different cultures, opinions and ideas, and has taught me the way to give and receive feedback.
Why do you think others should choose to study in Linköping? What do you think is unique about LiU that you can't find anywhere else?
I know that different universities have different layouts, but what I really find fascinating is that LiU has a centralised university campus in Linköping where you can get support by knocking on someone's door at university, as everything is reachable and close.
I would recommend others to experience student life in Linköping regardless of their age, job title or place. It has many things to teach you. I mean not only course materials, but also the spirit at LiU.
What advice do you have for future international students at LiU?
Get involved! Be a part of it and shape it together!
What, if any, tradition will you continue in your home country? Is there anything you would have loved to be able to take home with you?
Oh surely, the academic quarter! But also the teamwork spirit and practical collaborative tasks.