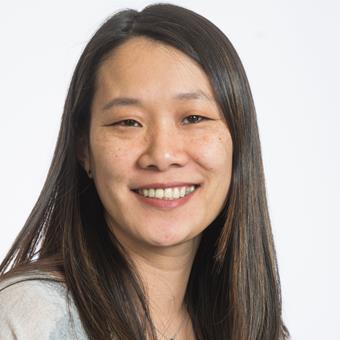 Estelle Barbier
Associate professor, Docent
Assistant Lecturer at Center for Social and Affective Neuroscience (CSAN).
Research
Show/Hide content
Publications
Show/Hide content
Publications in DiVA
2022
Riccardo Barchiesi, Kanat Chanthongdee, Michele Petrella, Li Xu, Simon Söderholm, Esi Domi, Gaëlle Augier, Andrea Coppola, Joost Wiskerke, Ilona Szczot, Ana Domi, Louise Adermark, Eric Augier, Claudio Cantù, Markus Heilig, Estelle Barbier (2022)
An epigenetic mechanism for over-consolidation of fear memories
Molecular Psychiatry

Continue to DOI
2021
Esi Domi, Li Xu, Sanne Toivainen, Anton Nordeman, Francesco Gobbo, Marco Venniro, Yavin Shaham, Robert O. Messing, Esther Visser, Michel C. van den Oever, Lovisa Holm, Estelle Barbier, Eric Augier, Markus Heilig (2021)
A neural substrate of compulsive alcohol use
Science Advances, Vol. 7

Continue to DOI
Ana Domi, Estelle Barbier, Louise Adermark, Esi Domi (2021)
Targeting the Opioid Receptors: A Promising Therapeutic Avenue for Treatment in "Heavy Drinking Smokers"
Alcohol and Alcoholism, Vol. 56, p. 127-138

Continue to DOI
Organisation
Show/Hide content