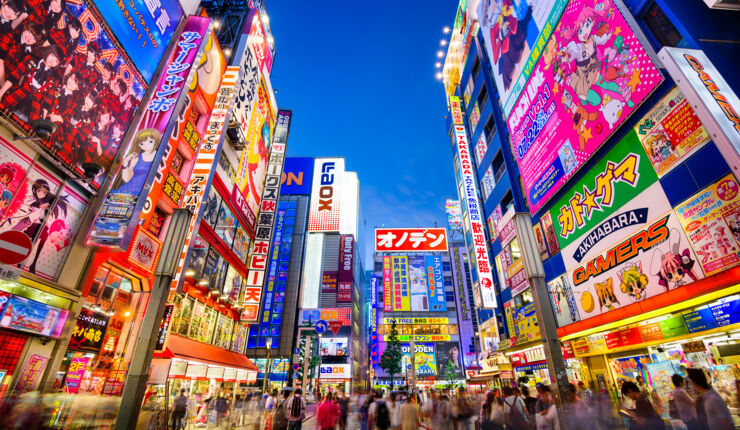 Akihabara, Tokyo. Photo credit SeanPavonePhoto
Many people begin to study the Japanese language or culture due to personal interest. Whether you are a Manga reader, Nintendo gamer or considering professional activities in Japan, it may be time to take your interest in Japan to the next level.
Single subject courses at different levels
Learning Japanese can be useful for several reasons and on different levels, from being able to exchange pleasantries in a social context to using Japanese for professional purposes. Our courses start with beginners in mind, developing your language skills in both spoken and written Japanese with a special focus on a professional context, and then continue with more advanced courses aimed at professionals. We also offer courses about Japan and Japanese culture in Swedish.
Master Japanese and become attractive in the job market
Mastering Japanese will enhance your experience of traveling, living or working in Japan. It can also help you become more attractive to companies working towards Japan. Below you can see all our courses. We have courses in Swedish that focus on Japan and Japanese culture, then beginner courses in Japanese and finally more advanced Japanese courses.