ELMA – MRI tissue classification software for setting up electric field FEM simulations in Comsol Multiphysics
ELMA is a free Matlab-based stand-alone program developed by the Neuroengineering group for setting up patient-specific FEM models of DBS in COMSOL Multiphysics. It is used to crop and classify the tissue in preoperative MRI with T1, T2 or proton density weighting. The classification is then converted into electric conductivity matrices for use in the FEM simulations.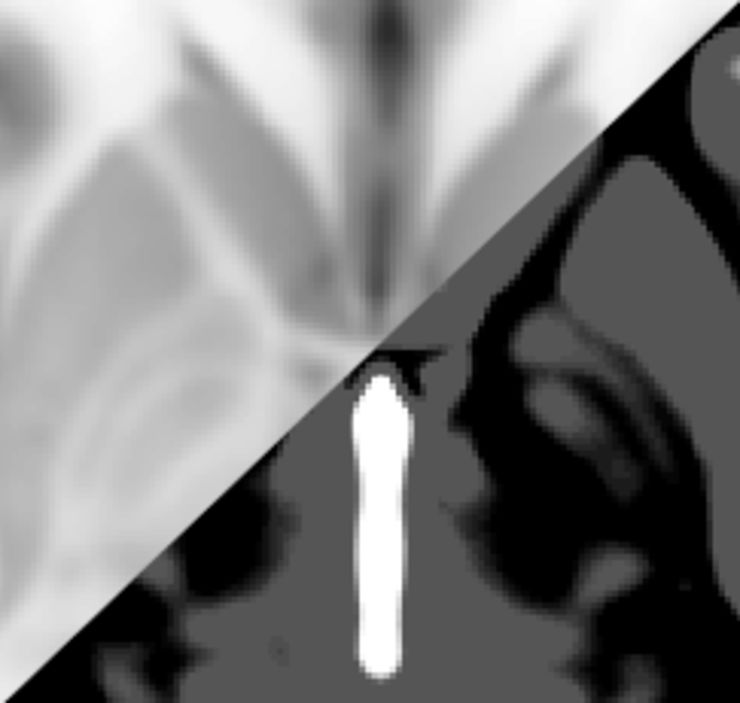 A COMSOL app model for DBS simulations is included. It currently requires a COMSOL Multiphysics license to run.
Download
Fill out this form to register and a link for download will be sent to you by e-mail.
Information about personal data processing
We need to store the following personal data: Name, organization, and e-mail. The purpose of the storage is to notify about new available software versions. Your data is submitted voluntarily in order to obtain access to the software and stored on the internal servers of Linköping University for access of the responsible person for ELMA. The data will not be shared with any third party.

Responsible for ELMA: Johannes Johansson, johannes.johansson@liu.se

Legal basis for the data processing according to GDPR: Consent.

Withdrawal of consent/questions/complaints: If you want to withdraw your consent, please contact Johannes Johansson for data deletion.

Your consent will be valid without limitation in time. You may withdraw your consent at any time without giving a reason. We will in that case stop using your personal data that we have collected based on your consent. You may request to have your personal data erased, and if you do so, we will erase information about you wherever possible. You have the right to obtain information about your personal data that are processed by Linköping University. You may request this in writing by contacting the registrar's office at Linköping University, either by email or letter. You also have the right to request that the use of certain of your personal data be limited.
If you want to know how your personal data are used, or you believe that we have used your personal data in a way that violates the agreement or current legislation, please contact Linköping University's data protection officer at dataskyddsombud@liu.se. If you have complaints regarding the way in which Linköping University processes your personal data, you are always entitled to contact the relevant inspection authority, which in this case is the Swedish Data Protection Authority. Personal data controller is Linköping University, 581 83 Linköping, corporate identification number 202100-3096.