Tell us about your background. How and why did you choose to at Linköping University?
I started my studies in higher education with one semester of gender studies, then I took a teacher's degree in Swedish and history. After finishing the teacher's degree, I longed back to gender studies, to more in-depth perspectives and nuanced discussions on issues such as feminism, queer theory, postcolonialism and critical theory. I was mainly interested in the master programme in gender studies and came to Linköping because of it.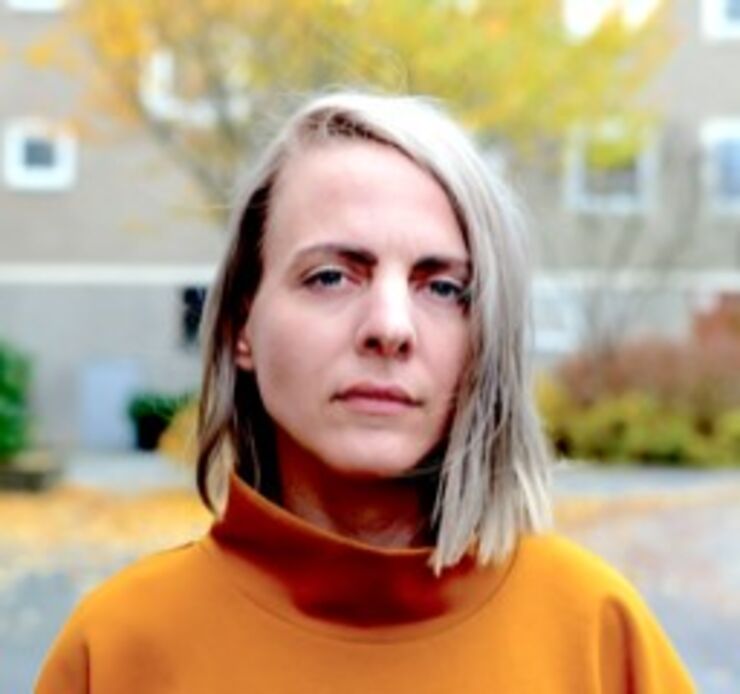 Tell us a bit about your programme. What did you enjoy about studying here?
I chose the master programme in gender studies at LiU for three reasons. The first one was that it was online. I do not particularly appreciate online education per se, but since I was part-time working at the time, I had to find a programme that was possible to combine with that. When I started the education I found the pedagogical methods, that were well adjusted to the online format, fruitful and rewarding. The second reason was that it was an international programme. I wanted to meet with peers from different contexts and discuss and learn about gender and intersectionality in an international environment. I also wanted to improve my English, which I got to do, since English was the main language at the programme. The last and most important reason was the intersectional focus of the programme. I wanted to go more in-depth into questions of intersectionality in gender studies, and that was something I was provided to do during the programme.
Do you have any particular memories that stand out?
I really appreciated the interdisciplinary focus of my education, where we were offered both very practical, hands-on courses, but also courses with more theoretical approaches. Throughout the programme we worked in smaller groups, with a tutor for each group. I learned incredibly much from my peers and our discussions, and our tutor truly guided us through, what I have understood later on as, pretty complicated philosophical conversations.
Where do you work and what do you do at your job?
I am currently a PhD candidate in pedagogy at Linköping University at the Department of Behavioral Sciences and Learning (IBL). I teach, mainly at the teacher programmes and my research interest is the teacher education, which I analyze from a corpomaterial intersectional perspective.
What is the best, and most challenging parts of your job?
As a PhD candidate, I have the opportunity to dig deep into something I am interested in. This is a luxury and a privilege. At the same time there are many things that are difficult, for example I have been reflecting a lot upon ethics in research. As a PhD candidate I also get to teach. For me it is energizing to meet students and get to have conversations on topics such as pedagogy and intersectionality.
How have your studies at LiU helped you in your career? What has stood out as being the most helpful part?
I would say that the master programme is the single most important reason to why I was able to start a research education. From the programme I both got inspiration for my PhD project, and I was prepared for how to navigate theories and methodologies in research.