Where are you working today?
PhD candidate at the University of Washington – Department of Gender, Women and Sexuality Studies.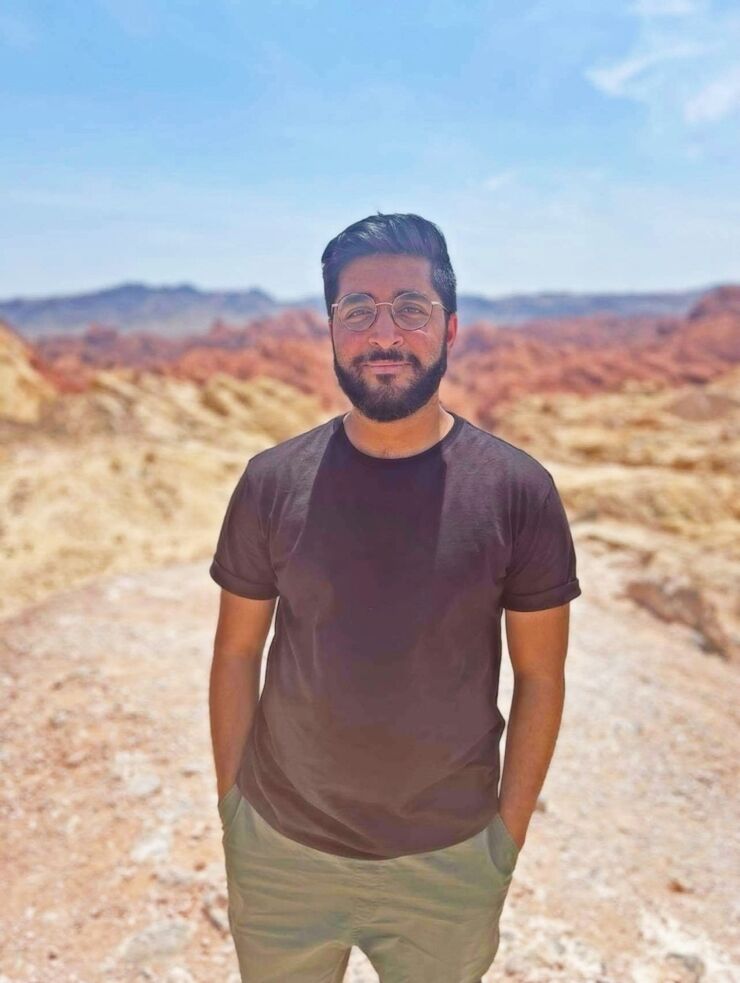 Tell us about your background. How and why did you choose to study in Sweden and specifically at Linköping University?
I believe that my academic life has really gone hand in hand with my personal life and personal journey regarding my sexuality. I did my undergraduate in English literature at a university in Bangladesh, and even though getting into English literature was kind of accidental, it was the right decision looking back, because I have always enjoyed reading and writing. Literature really allowed me as a queer person to have the space to think critically about society and norms in general.

When I was in my third year, I went to Saint Louis as an exchange student funded by the US Embassy and that was when I took my first course in Gender Studies. I fell in love with it because of two reasons! The first one being that I have always been a feminist, because I was raised by a working mother, and I have a sister whom I have always looked up to.

I decided to study in Sweden a year after my exchange program ended, partly because I wanted to study abroad again thanks to my experiences in Saint Louis. I came across the Swedish Institute scholarship which I applied for when I was looking for universities who offered Gender Studies. Linköping was one of my highest ranked applications and when I got the scholarship and got accepted to the programme, I went to Sweden. All these experiences have led me to where I am today, doing a PhD 7in sexuality politics in Bangladesh!
Tell us a bit about your programme. What did you enjoy about studying here?
One interesting thing about the programme at LiU was that we had people in the class who were not strictly interested in academic work but had activist mindsets and people who were more creative. It was very diverse in the sense that everyone brought a lot to the table in conversations, and it felt a little bit like an experiment!

Another part I liked about the programme is that some of the courses were designed to study the more practical aspects of working in organizations. Even though everyone did not agree, I felt it would help me in my future if I would choose to work in an organization. The programme really encouraged us to think beyond academia when it came to professions.
How did studying in Sweden differ from being a student in your home country, and in other countries where you've studied?
One thing I loved about studying in Sweden was the non-hieratical structure that really allowed people to share their thought without fearing any kind of backlash. It was a very accepting atmosphere, which is not always the case in Bangladesh where it sometimes can be less open in terms of what kind of discussions are possible.

Another thing that was different with the programme in Sweden is that we had both online and in-person elements. That was an interesting aspect of the programme because some classmates did not stay in Sweden and participated online from other parts of the world. This created an idea where we could think of how we could allow education beyond the classroom and create a truly transnational atmosphere in the education.
How have your studies at LiU helped you in your career?
In many ways! First of all, I took the opportunity to do an internship and went to Uganda for a month with the money I got from my scholarship. I was working with BRAC Uganda, and that was an experience that really helped me step outside of my comfort zone. Another thing I really enjoyed was writing my master's thesis, which I wrote about bullying in classrooms in Bangladesh.

I think the training I got from writing my thesis has really helped me in my profession and career, and the help I got from my supervisor was invaluable. She was very supportive and really helped me learn how to write a thesis with hands-on advice, encouragement, and engagement throughout the whole process! The training really helped me write my PhD application, where I used a section of my thesis as a writing sample.
Why do you think others should choose to study in Linköping? What do you think is unique about LiU that you can't find anywhere else?
The location itself is very unique. When I decide where to study, I also think of the geographical location and I think Sweden as a country is interesting, and Linköping as a true "student city" has its own charm, with all the cultural aspects to it. Another thing I really like about LiU and the Gender Studies programme is that there is a lot of interesting research consortium taking place, and it is truly an interdisciplinary space for research on gender and sexuality. That is a key takeaway for students who are interesting in LiU!
What advice do you have for future international students at LiU?
First, don't be afraid to step out of your comfort zone! I have had the privilege to study abroad which everyone is not lucky enough to do, but I have been able to that because of full scholarships. Getting to the point where you feel confident to apply for programmes or scholarships and leaving your home country requires personal strength. So, try to push yourself and step out of your comfort zone!

The next point of advice is to take courses outside of your own department, especially courses from social science or gender studies, because I truly feel like they can change your perspective on life. Especially when you are at a university like LiU where the professors encourage you to become interdisciplinary!

The last piece of advice is to work on your writing skills because I believe that writing can take you places. If you know how to write a lot of doors will open for you!
What, if any, tradition will you continue in your home country? Is there anything you would have loved to be able to take home with you?
In Bangladesh we have a similar concept of the Swedish fika, which is called "adda". It is pretty much the nonchalant way of not doing anything specific, hanging around with other sporadically throughout the day and just having chats with cups of cha. So maybe it is not continuing a tradition, but I came back to a tradition that that I also had in Sweden, which is such a pleasant thing!

A funny story is that one of my cousins got the SI scholarship and went to Sweden after me, and when she came back to Bangladesh and invited me to her house, she had made a Swedish cinnamon bun, "kanelbulle". That experience made me realize that I miss Sweden quite a lot because my two years there were amazing, in regard to both studying and my social life. Taking a bite of the "kanelbulle" really reminded me of all those nice memories!