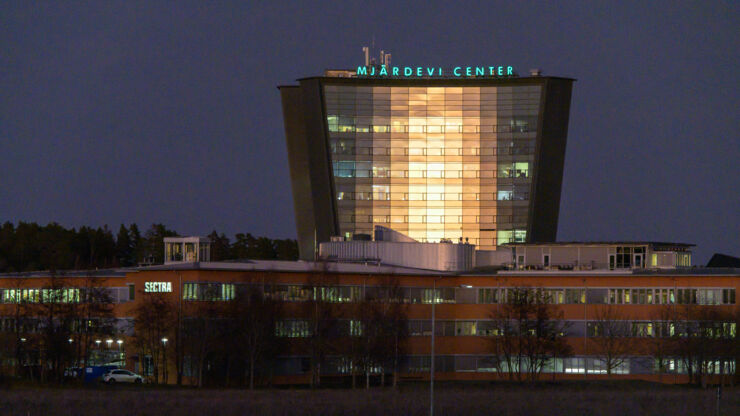 LiU's close collaborations with the outside world mean you are well placed for your future working life. For example, Linköping Science Park is a neighbour of our largest campus, Campus Valla. The park is an innovation hotspot with more than 400 companies, including leading tech companies such as Sectra, IFS and Autoliv, as well as pioneering start-ups. Photo credit Magnus Johansson
Linköping University is known for its close collaborations with the outside world. Many of the master's programmes at LiU offer opportunities to do an internship or write a thesis at a company. Writing a master's thesis based on the needs of a company or organisation is a way to build networks and show what you can do. Perhaps you can do this in cooperation with one of the major global technology companies, such as Ericsson, Siemens or Saab, or an international pharmaceutical company? In a small start-up that's right at the beginning of its exciting journey? Or why not in a zoo – if you are studying on the Applied Ethology and Animal Biology programme.
The master's thesis is written at the end of your programme. The programmes in which you can do an internship usually place them in semester three, and you can choose between an internship and, for example, studying advanced courses. If you choose an internship, it is up to you to find one that is suitable and relevant to your education, in Sweden or in another country. An internship also gives you the opportunity to create contacts and sharpen your CV.