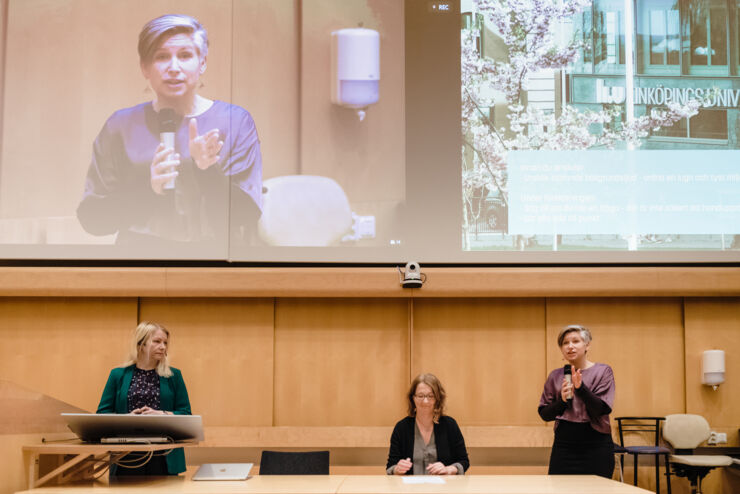 Photo credit

Anna Nilsen
The number of individuals living with dementia is increasing, and is expected to rise even further. Different perspectives on dementia and this development – with specific attention paid to communication, ethics, and democracy – were in focus when CMHB in November 2021 arranged its first theme day together with the Centre for Dementia Research (CEDER) at LiU. Covering a broad range of topics – from language, learning, communication, social robots, and ethical aspects of screening and pharmaceuticals – researchers from CMHB and CEDER presented their work and jointly discussed challenges in care and policy, and existential and ethical questions that dementia gives rise to. The audience, who joined both on Zoom and onsite, included both care professionals and academics with an interest in dementia from different angles.
"The only thing we know when we are born it that we one day will die"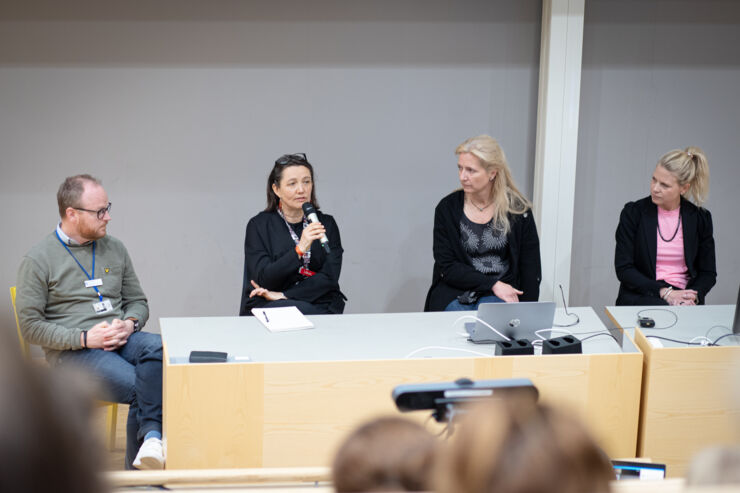 Photo credit Charlotte Perhammar With this quote CMHB colleague and Senior Consultant Marit Karlsson initiated the the second theme day on the topic of palliative care on May 10, 2022. Palliative care aims to relieve suffering – physical, psychological, social and existential – and promote quality of life for individuals living with incurable, life-threatening disease. High quality palliative care should be offered to all in need, but challenges persist in offering safe and equal care. Care staff in different sub-areas of healthcare encounter individuals with different needs for palliative care, which calls for increased knowledge and gives rise to new questions about, for example, dying and dialogues around serious illness.
This one-day event provided research perspectives on, for example, views on dying in society, serious illness conversation, and the challenge of unequal palliative care. The engaged conversations that followed concerned responsibility for difficult decisions, the need for palliative care specialists and the challenges in talking about death and dying.
In 2022, CMHB's theme days will take a break as the research center will instead be responsible for the Strimman lecture series. The Strimman lectures are arranged by the Faculty of Arts and Sciences with the aim of disseminating the results of the research conducted at the faculty. Sofia Morberg Jämterud has worked on the upcoming program.
"Strimman will offer a very rich program and show the wide range of research that is conducted in medical humanities and bioethics at LiU. This season's lectures touch on topics such as priorities regarding health care resources, fiction as a tool for ethical reflection and representations of mental health and mental illness that are mediated by influencers, says Morberg Jämterud.
Read more about and attend Strimman lectures