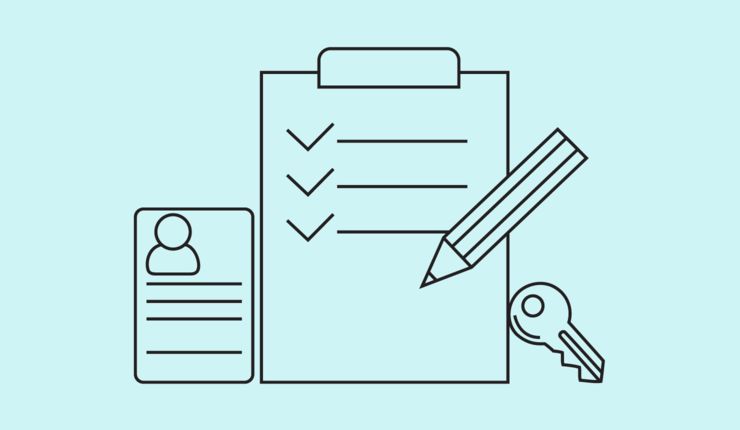 This is a checklist that will guide you through registration and administrative set up for your studying at Linköping University (LiU).
Step 1: Obtain your LiU-ID (IT account)
New students must obtain a LiU-ID before the semester begins. Your LiU-ID is your username that you will use to access our digital services. When you have received your notification of selection result you can access minit.liu.se/activation to obtain your LiU-ID by following the instructions.
NB! In order to be able to obtain your LiU-ID yourself, you must have applied to the university with a Swedish personal identity number through www.universityadmissions.se. If these two conditions are not met, you must obtain manual assistance with your LiU-ID at our Info Centre.
Have you previously studied at Linköping University?
If you already have a LiU-ID from previous study, you only need to register for the course at the student portal. If you have forgotten your password, visit the web page at minit.liu.se/activation and follow the instructions. If you have forgotten your LiU-ID, contact infocenter@liu.se.
If your LiU-ID has been disabled or deleted, send a request for account reactivation to infocenter@liu.se.
Step 2: Access Lisam - your digital course room and student portal
When you have obtained your LiU-ID, you can log in to Lisam, which is LiU's learning platform built on Microsoft Office 365. This is where you find your student email, the digital course room and collaboration forums, personal file storage, calendar and more. Here you will also find the Student Portal, where you can, among other things, register and sign up for exams. Note: You can access Lisam as soon as you have been admitted, but certain functions will not be available until you have registered, but it is good to get familiar with the system before your classes start.
Go to Lisam
Step 3: Attend the roll call – (applies only to students on campus-based education)
It is obligatory to confirm participation in the course or programme. This is done through a physical or digital roll call. Information about the procedure used in your particular case is included in the admission information. Read this carefully and follow the instructions given there. If you cannot confirm participation for any reason, you must notify us in advance. If you do not do so, the offer of a place will be withdrawn.
Information about the date, time, location and points of contact for the roll call is given in the acceptance letter sent to you, or on your course web page, you can find all our courses using our education search filter. This course web page will also has information for people who have been admitted from the waiting list.
Step 4: Register
You must register for your course in order to participate in teaching and exams. LADOK is the student administration system used in all Swedish institutions of higher education. There is a link in your Student Portal entitled ''Registration (Ladok)'' or you can go directly to the Ladok student registry using your LiU-ID and register for your studies.
Problems?
If you have any problems with obtaining a LiU-ID or registration, contact LiU's Info Centre, and they will be happy to help.
Step 5: Check your contact details
In order to ensure that you receive all important information about your studies, it is important that you check that your email address is correct in the Ladok student registry. The current email address registered for you is given under the "My pages" tab. We recommend that you change it to the LiU student email address you have been given. Check also that your postal address and mobile phone number are correct, and correct these if necessary. Make sure to also fill in your Swedish residential address to be able to borrow books from the library.

Step 6: Check your course timetables
Search your timetables in the Timetable database. In the LiU-app there is a function that helps you create a schedule subscription.
More information about timetables
Step 7: Pick up your LiU-card
The LiU-card is your student ID at LiU, it functions as your access card on campus, library card, photocopy and printing card, bus card on the campus bus, etc. You can pick it up at the Info Centre. Note! Before you pick it up you must register for your course and upload a portrait image in Min IT by following the instructions under "My profile".
Here you can read more about the LiU-card
Now that you are a registered student at LiU you will find informative content and support during your studies on www.student.liu.se. The external website (liu.se) is aimed at prospective students, sharing our research and news with the world, and for hiring new employees to Linköping University.