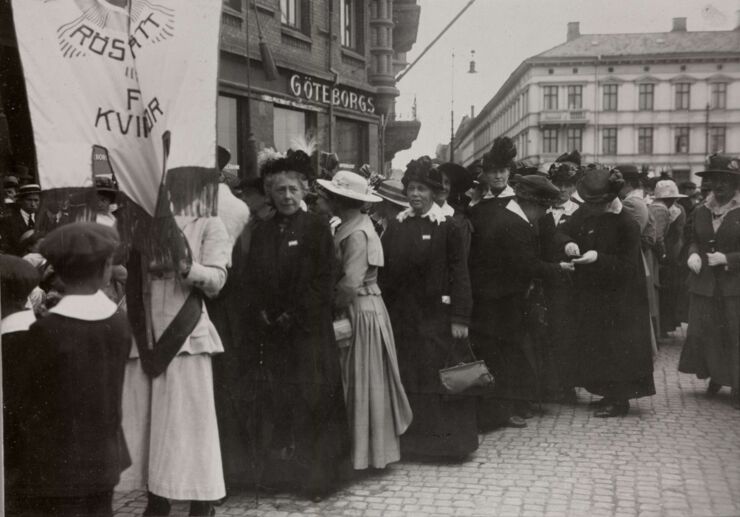 Historical picture women demonstrate for the right to vote. Photo credit Nordiska museet
2021 is the centenary of democracy in Sweden. This seminar series is one way to make visible the role played by design through the shifting nature of society during the past 100 years. The formulations used in the Instrument of Government, which include, for example that all public power proceeds from the people, and that the personal, economic and cultural welfare of the individual shall be fundamental aims of public activity, have constituted an interweaving of design and democracy.
The seminar series will also provide an opportunity to speculate about the role of design in the democracy of the future. Four seminars chaired by Love Jönsson and Dan Hill will be arranged during the year, with participants from several Nordic universities of design.
The seminars will take up four themes: the first will present a perspective based on the history of design; the second will take its starting point in the creative person; the third will seek to connect design, politics and welfare; while the fourth will look to the future.

We look forward to seeing you at this open seminar series: "A hundred years of design and democracy".