Neuroengineering publications
Publications from the Neuroengineering group at the Department of Biomedical Engineering (IMT).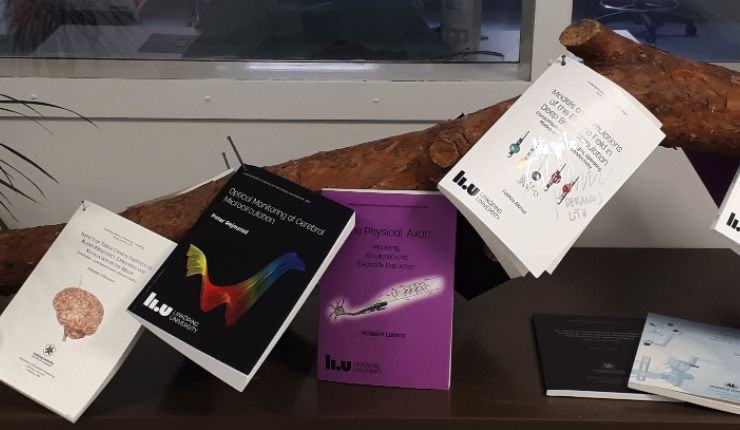 Workshop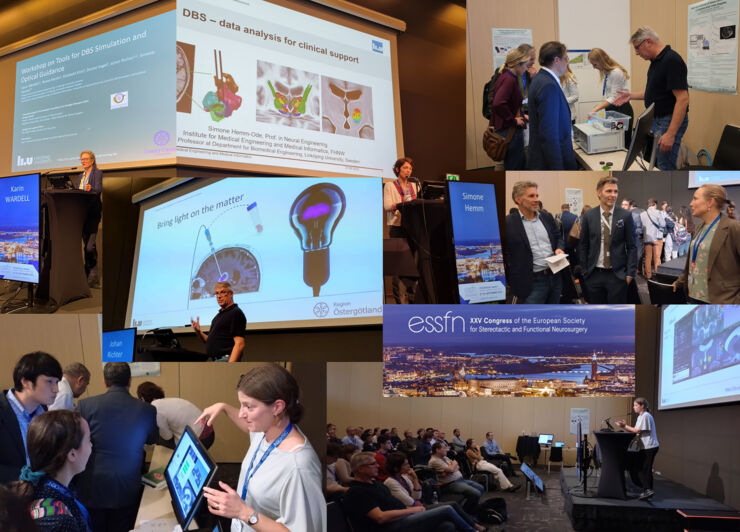 A workshop on "Tools for DBS simulation and optical guidance" was arranged at the XXV Congress for European Society for Stereotactic and Functional Neurosurgery (ESSFN) held in Stockholm Sept. 27-30, 2023. The latest from our research was presented at the workshop and the Apps ELMA, DBSim and DBviS for patient-specific deep brain stimulation (DBS) were demonstrated and hands on training offered. Furthermore, the FluoRa system for optical guidance was demonstrated.
The workshop attracted around 100 participants, most of the neurosurgeons but also biomedical industry. Participants from Linköping were, Teresa Nordin, Elisabeth Klint, Johan Richter and Karin Wårdell and LiU's guest professor Simone Hemm and Dorian Vogel, FHNW.