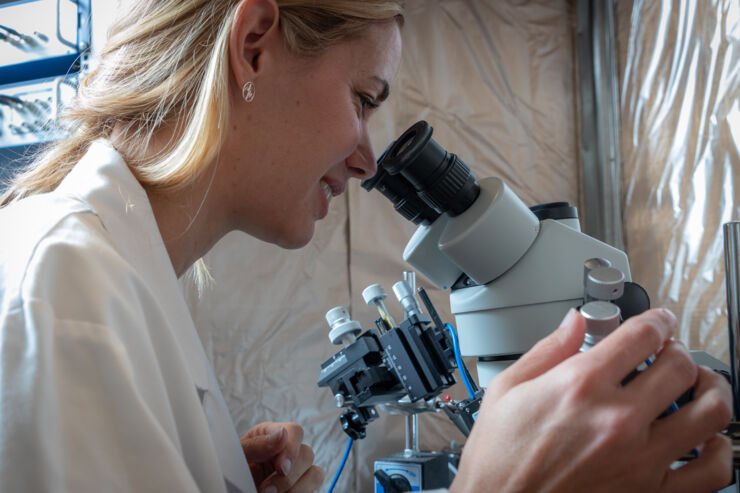 Photo credit Emma Busk Winquist The main supervisor must conduct experimental laboratory-oriented medical research at the Faculty of Medicine and Health Sciences and the project applied for should be in experimental research.

The grant applied for will be SEK 325.000. Funds cannot be applied for a doctoral project that has already received earmarked doctoral funding from another financiers.
The doctoral student must spend at least 6 months abroad, for example at one of the Faculty's partner universities in Calgary, Eldoret, Shanghai, Singapore, or Tromsö.

The doctoral student must complete at least one course of at least 5 credits that is outside the specific research area, preferably directed at leadership, entrepreneurship etc.
The application must contain
Name, position, and contact details of the main supervisor.


Names of doctoral students for whom the applicant has been the main supervisor, including years for dissertation and title of the dissertation.


Financing plan for the applied PhD project.


Brief description, scope and motivation of the doctoral student's planned experimental laboratory activities
.
Description of the intended research training environment at LiU (seminars, other doctoral students, co-supervisors etc.)


Description of planned stay abroad for the doctoral student (possible invitation letter may be attached).


Brief project plan including appropriate references (max. One A4 page)

Application
The application must be sent via the portal LiU Desk no later than 2023-06-01
(portal opens soon).

Decisions will be announced no later than 2023-06-30