In many Western societies, the concept of nature has become one of our time's most widely used keywords representing everything that is not a product of humanity – the non-human world. What often is forgotten is nature's social dimensions, namely how our ways of making sense of and representing nature construct it and our comprehensions towards it. In other words, all things we think we know about nature says as much about ourselves as it says about the world we call nature.
Today, Sweden has 30 national parks located from north to south. Many of these function as popular destinations for nature-based tourism. Photo credit Emelie Fälton In my dissertation, I am interested in how the practice of national park tourism constructs the non-human world through its meaning-making. To enable this, I analyze historical and contemporary materials produced within several corners of the national park tourism: pedagogical installations in the parks, tourism information publications, governmental materials, tourism organization's materials, but also tourists' own stories. By focusing on representations of the non-human world, I unravel and problematize our imaginaries and meaning-making, but also what implications could be the outcome of our ways of constructing the non-human world.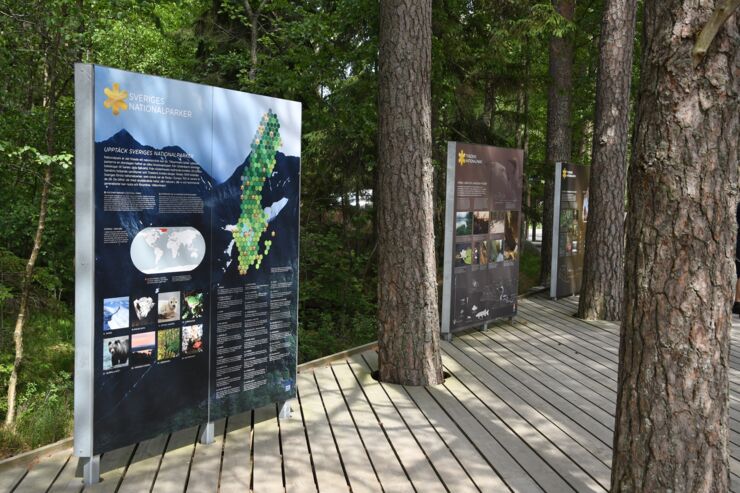 A central part of my analytical work has been to visit national parks with newly installed pedagogical installations. Here is one such example from Tiveden national park. Photo credit Emelie Fälton
Another major interest of mine is to work with developing methodologies, where I am especially interested in exploring new ways of working with methods inspired by visual culture and discourse analysis. Here, I am interested in how the visual is part of the social and vice versa but also how a discursive analytical perspective could illuminate norms and representations but also power relations, regimes of truth, and knowledge epistemes.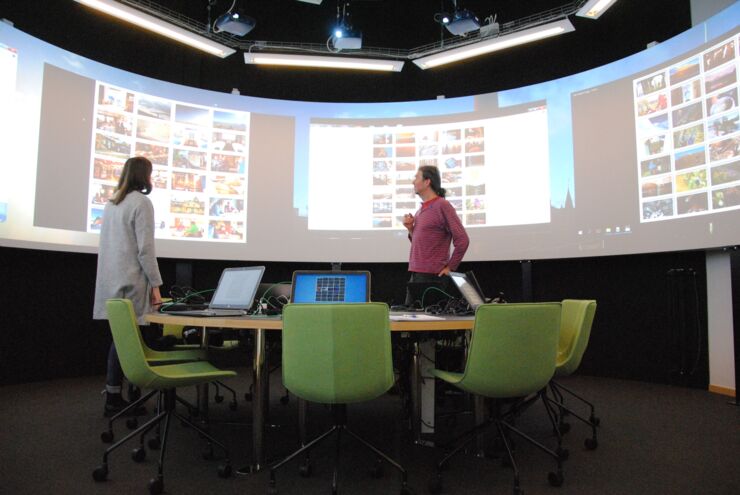 Here, my supervisor Johan Hedrén and I are trying out new ways to analyze major materials of photographs in the Norrköping Decision Arena. Photo credit Emelie Fälton