Visual culture encompasses the ways in which people create, interpret, and communicate through visual elements and forms of expression. In my research, I have particularly focused on how environmental issues get portrayed and constructed through our visual cultures.
One of my main focuses has been to analyze how relationships between something "human" and "natural" are constructed and expressed through different visual media productions. In relation to this, I have analyzed films, marketing materials, informational signs, artworks, and Instagram posts.
Analyses of visual materials can provide us with understandings of contemporary as well as past societies' conceptual worlds. Visual cultures have always been part of human societies and will continue to be so in the future. In my research, I have mainly focused my analyses on visual materials produced from the late 1800s up until our present times.
Through my research, I intend to contribute with an understanding of how the visual is part of our social lives, why visual materials are important to analyze, and how visually oriented methods can become part of researchers' toolboxes.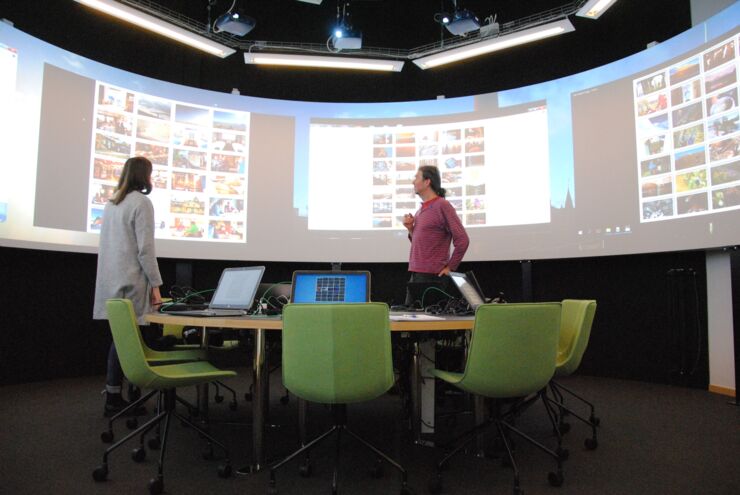 Johan Hedrén and I are analyzing a major material consisting of photographs in the Norrköping Decision Arena.
Photo credit Emelie Fälton