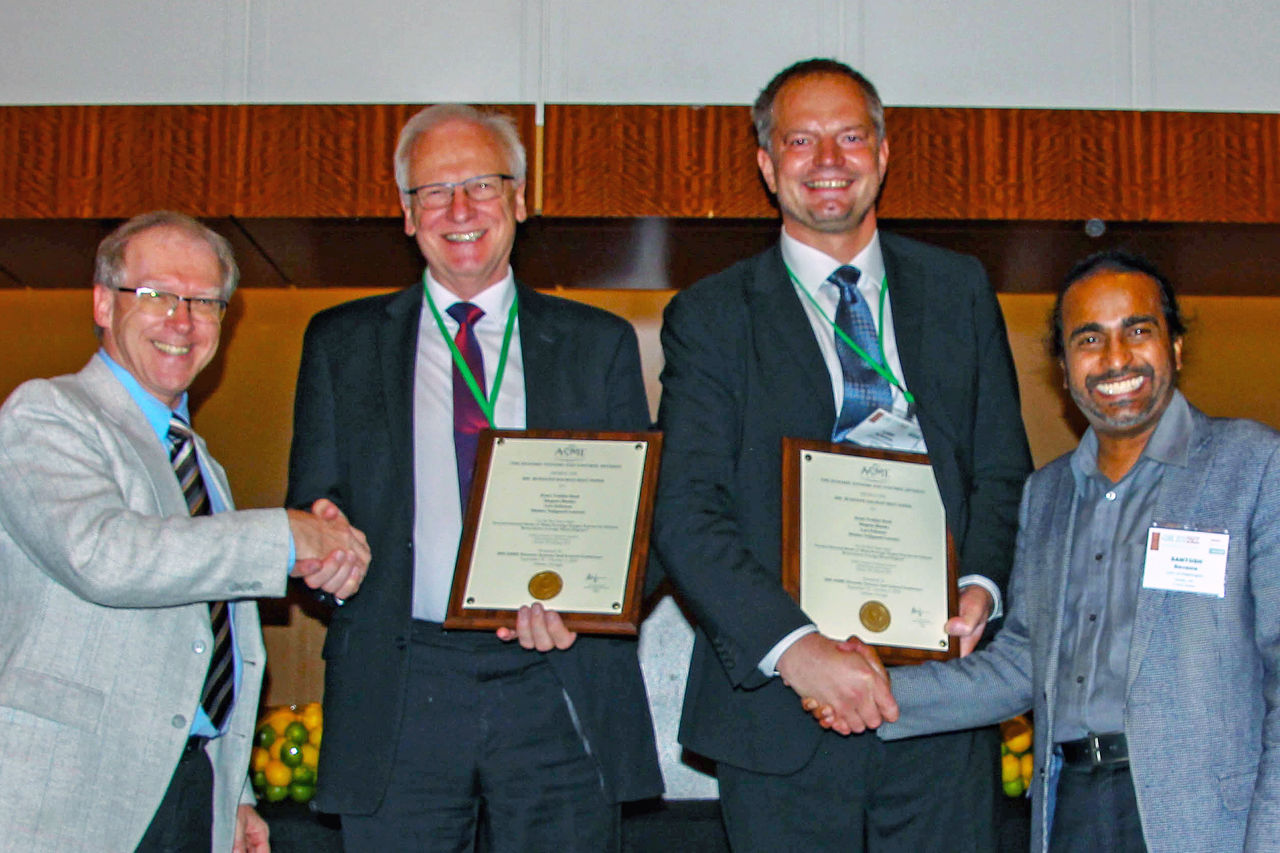 Professor Lars Eriksson (third from the left) of the Division of Vehicular Systems, Linköping University, at the 2018 Dynamic Systems and Control Conference in Atlanta, USA.Together with Kræn Vodder Busk, MAN Energy Solutions, Denmark; Mogens Blanke, Technical University of Denmark; and Morten Vejlgaard-Laursen, Maersk, Denmark, he has received the Rudolf Kalman Best Paper Award for the article "Control-Oriented Model of Molar Scavenge Oxygen Fraction for Exhaust Recirculation in Large Diesel Engines".
The award is given annually by the Dynamic Systems and Control Division of ASME to the authors of the best paper published in the ASME Journal of Dynamic Systems Measurement and Control during the preceding year.

Read more about the Rudolph Kalman Best Award at The American Society of Mechanical Engineers website.