Magnus Berggren set up, and until recently headed, the Laboratory of Organic Electronics, LOE, on Campus Norrköping.

"I'm very surprised, of course, but at the same time I'm honoured and happy, as this reflects the successes I've had the pleasure of attaining together with many good colleagues over the years," says Magnus Berggren.

What is your proudest achievement at LiU?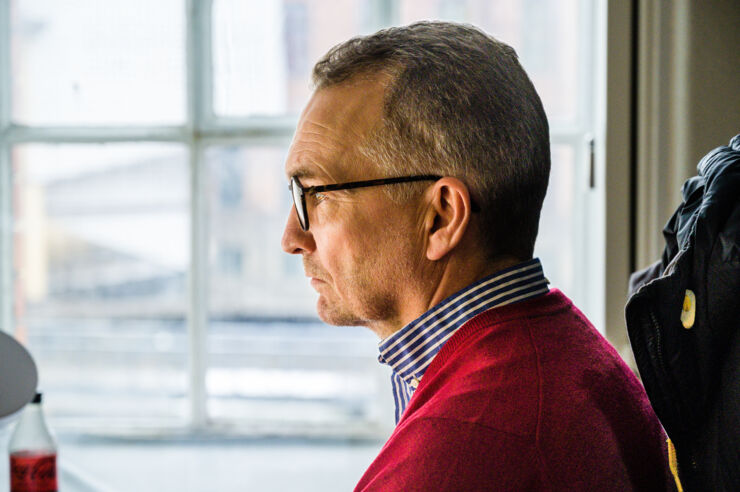 Photo credit Thor Balkhed "Being given the opportunity to build a research environment that has yielded many good results and spin-off companies over the years, but mainly having built a team of the best researchers in the world in my field, who have chosen Campus Norrköping as their base."

Has being located in Norrköping played a role in this success, or could it have happened anywhere?

"No, Norrköping has played a very important role in this, as since just before the turn of the century we've had a belief that anything is possible and a community spirit that has been important in making LiU and Campus Norrköping thrive."

What are you doing right now?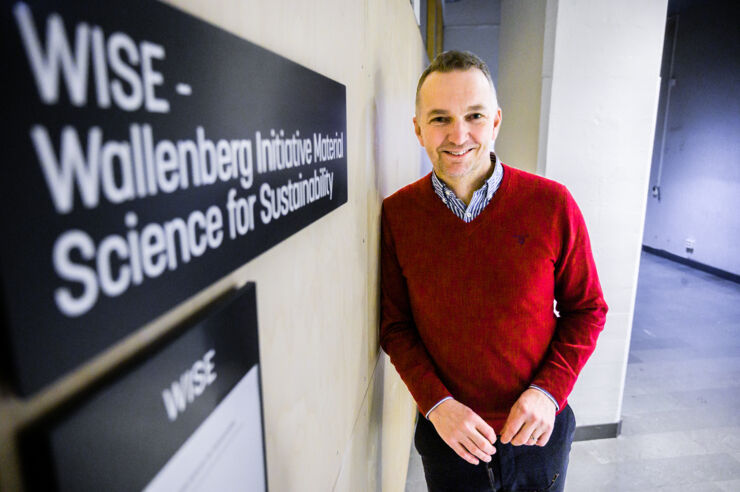 Photo credit Thor Balkhed "The research programme WISE has recently been granted funding from the Knut and Alice Wallenberg Foundation. WISE research focuses on materials science for a sustainable world. It's very honouring that Campus Norrköping has been chosen as the location for its programme office."

"My focus is on leading and developing WISE, and my own research focuses a lot on developing electronics that can grow 'on their own' in the nervous system, for instance in the brain."

What do you see as the main obstacle to continued research achievements?

"I see the fact that LOE is an international environment as important and very positive proof that we attract the best scientists from all over the world. Unfortunately, the Swedish Alien's Act is not conducive to this, which is very sad and may come to harm our laboratory and Sweden's competitiveness in the long run."

"Under the Alien's Act, people from non-EU countries can remain in Sweden only if they have a permanent post. This has made it more difficult to retain talented scientists after their doctoral degree from Swedish universities, as many posts at the first stages of their career are not permanent posts," says Magnus Berggren.
Norrköping Municipality's motivation for the award
"Magnus Berggren has served as professor of organic electronics at Linköping University since 2002. He also heads the Laboratory of Organic Electronics. Magnus Berggren is described as one of the forerunners in groundbreaking fields such as organic bioelectronics and electronics in plants.

Magnus Berggren has received many prizes and awards for his research, including the Marcus Wallenberg Prize for his achievements in paper electronics. It is in this very area that he has successfully combined advanced research with spin-offs of business ideas and in this way contributed to a growing industry in Norrköping and worldwide. Magnus Berggren has thus strongly contributed to putting Campus Norrköping on the international research map."
The St Olof's medal
Each year, Norrköping Municipality awards the St Olof's medal to staff having been employed for 25 years, and to members of the municipal council having served for 20 years. They also award one or more honorary medals. This year, such a medal is also awarded to Jenny Jägerfeld, a psychologist and writer from Skärblacka.

The ceremony will take place at Louis De Geer Konsert & Kongress on 13 May.