Patents as Scientific Information 1895-2020 (PASSIM)
Presentation of the project
The primary focus in the PASSIM project is on exploring these different perspectives on the patent system, and also highlighting its role in creating the information infrastructure that shapes our lives today.

To find out more, read: A comprehensive presentation of the project and its results.
The team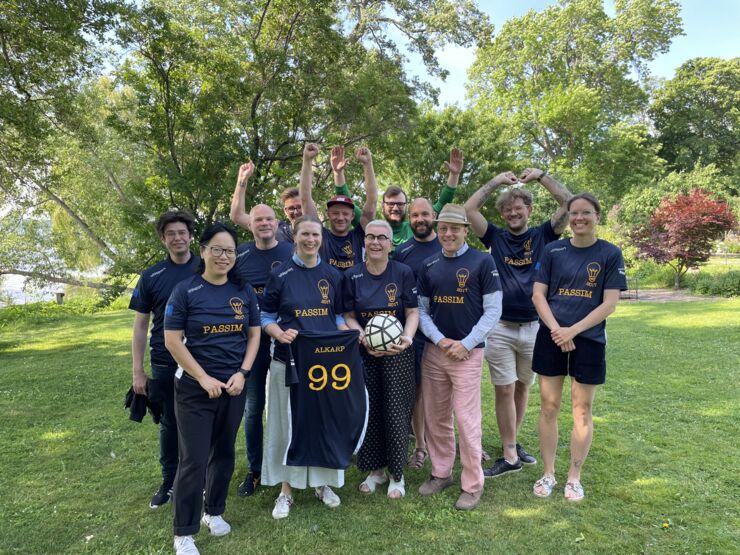 The PASSIM team
The PASSIM team consisted of, front row (left to right): Hyo Yoon Kang, Johanna Dahlin (holding Jesper Alkarp's jersey), PI Eva Hemmungs Wirtén, Adam Bisno, Isabelle Strömstedt. Second row: José Bellido, Martin Fredriksson, Björn Hammarfelt. And finally, with raised hands, Gustav Källstrand, Mattis Karlsson, Marc Stuhldreier, Johan Larson Lindal.
Picture taken at Steningevik, June 16, 2023.