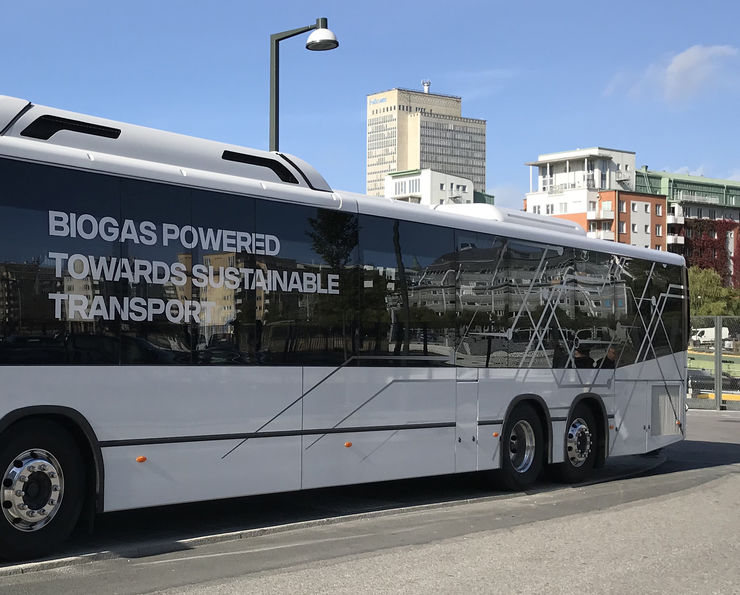 Photo credit Monica WestmanBiogas is made from food waste, manure or other biodegradable materials. It is completely renewable and is part of the Earth's natural cycle. Its use has great environmental benefits.
The very first biogas buses get rolling on the streets of Linköping as early as 1992 – probably the world's first biogas-driven buses. The trial is successful, and operations expand, clearing the diesel smog once and for all. Linköping is at the forefront; among its politicians there is broad agreement that investing in the environment is necessary. Local production of biogas is started, making good use of offal from meat processing and manure from farms around the city. With time, local households do their bit by collecting food waste in "green bags".
The region around Linköping University becomes a stronghold for biogas, and at the university, the research field grows constantly. 2012 sees the founding of the Biogas Research Center – a national knowledge centre where engineers, social scientists, economists and microbiologists conduct research side by side, in collaboration with industry and government agencies. Together they quickly produce new knowledge and good examples.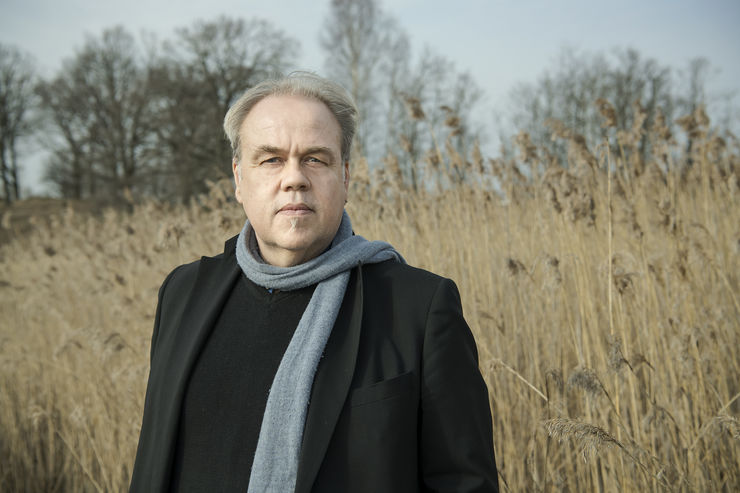 Professor Mats Eklund, director of Biogas Research Centre. Photo credit Malin HoelstadBiogas is so much more than a fossil-free fuel. It actually contributes to every one of the UN's 17 sustainable development goals, maintains the centre's director, Professor Mats Eklund together with doctoral students who have investigated the matter. Biogas delivers cleaner air and water, sustainable energy and reduced climate impact – this is easy enough to grasp. But it can also result in the creation of local jobs and growth, and even peace, since many conflicts are about resources.
Biogas is also one of a limited number of fields where Sweden can really make a difference on the global stage, by offering essentially a permanent world exhibition of knowledge and technology. Many countries are interested, and there have been numerous study visits to the plains of Östergötland.
Imagine for instance if India, with more than 1.3 billion inhabitants, invested in biogas solutions inspired by technology from Linköping and research at Linköping University.