A group of young men in black sweatshirts with student caps stood on the bed of a truck. The audience consisted of about 10 academics, and the story goes that the county governor's driver opened a window and asked the choir to be quiet because the governor was taking a nap. Thus, the driver was the inaugural 'spring speaker'.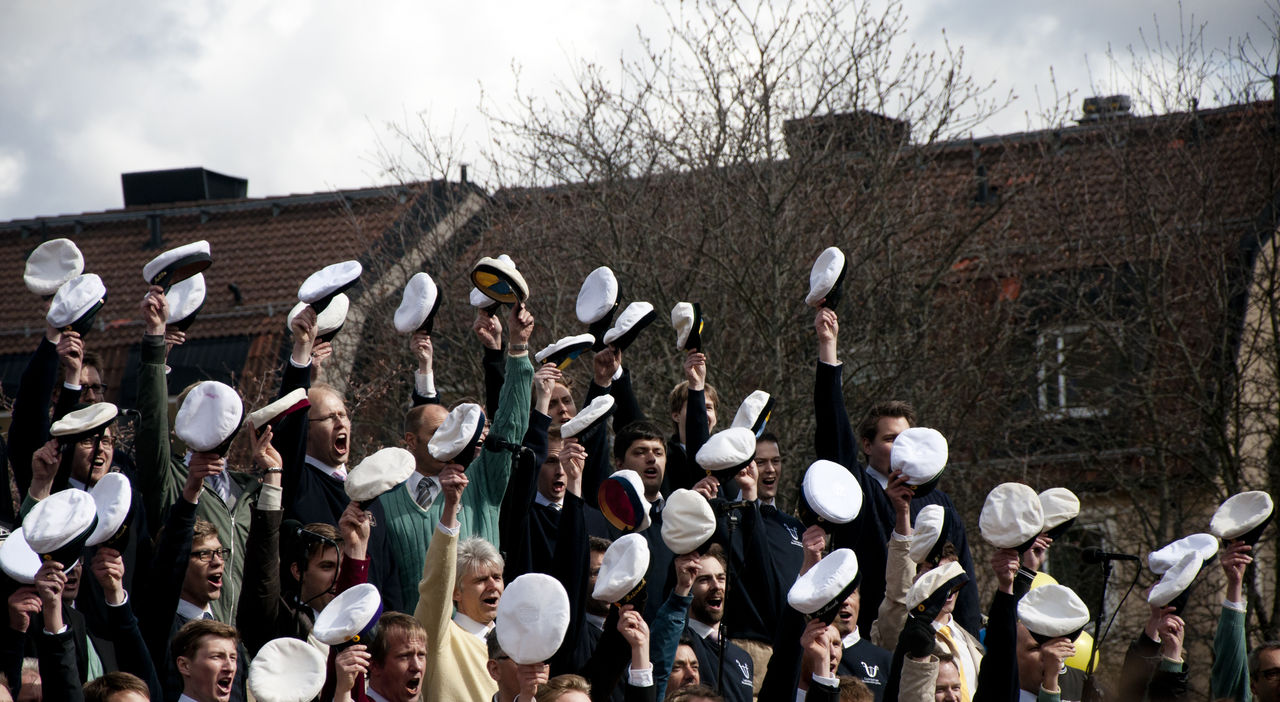 Now, after two years with the pandemic, we are delighted to be taking our spring singing tradition to new heights, at the same time as the choir celebrates its 50th anniversary.
On the castle forecourt, you will find a really large choir and several fascinating spring speakers. We suspect that you will also meet lots of friends in the crowd. It's an event not to be missed!
We hope that you will join us. Dig out your student cap and join us when we, as tradition dictates, burst into the Student Song at the forecourt of Linköping Castle, at 15:00 on 30 April.
This year the event will be even more festive than usual!
For more information on Caps on and Spring Song, see lkss.se/valborg