At first glance, the research at the department can seem straggling and difficult to summarise, but rather, it is rich and multifaceted. The width is undeniably a characteristic – research is conducted within several different fields from political science and digitalisation to environmental technology, engineering materials and industrial production, just to name five examples.
When the department was formed in 2007, a fundamental idea was that different disciplines in technology and economics would collaborate and cross-fertilize each other. To facilitate collaboration among different division, IEI allocates money yearly for exploratory research.
"This year, we are trying something new with one million SEK for travel grants and academic conferences and three million for larger projects and a result conference during the fall", says Professor Mats Abrahamsson and adds that the research is being conducted in close collaboration with society.
"It is a matter of course for us and has been ever since IEI was formed. All our research is applied, and we have a lot of degree projects."
Width and depth
IEI's research is not only wide and applied, but it also has a great depth and a high degree of specialization. At the department, theoretically oriented research lives side by side with projects in collaboration with companies and organisations. The interdisciplinary research might not be as extensive, but just as important as the practically useful research. It can also lead to future applications.
"It goes hand in hand, and I don't see any opposition. We have cutting-edge researchers who are excellent at theory and method development, and that is very important. But we also have strong applied research," says Mats Abrahamsson, who is deputy head of department at IEI, responsible for research and doctoral studies.
Mats Abrahamsson also emphasises research's potential to contribute to the shift towards a sustainable and fossil-free society. At IEI there is a lot of research in environmental technology, but also on the systems the technology will be a part of. This systemic perspective is something that characterises the research at the department.
For example: it is not enough to build trucks that run on electricity or biogas; the vehicles must be part of logistics systems that are profitable for companies. Only then will companies be ready to invest in more environmentally friendly vehicles. The profitability is affected by legal regulations and political decisions, such as subsidies.


"Much to be done"
From this perspective, research in technology, economics, political science, law, and other areas can collaborate.
"All these fields are represented at IEI. It is a huge opportunity for us, but also a challenge when it comes to bringing these different parts together. I would estimate that only 20 percent of our potential is realised. There is still much to be done", Mats Abrahamsson says.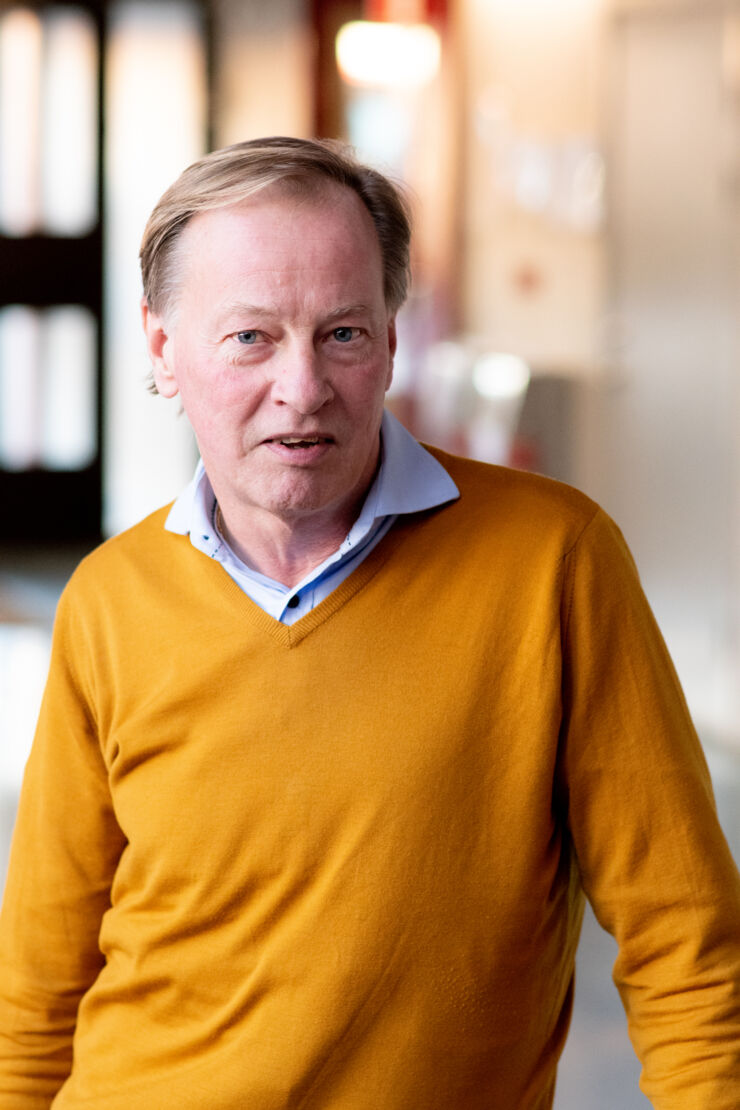 Mats Abrahamsson, Professor in logistics
What is your role as deputy head of department, responsible for research?
I want to contribute to good collaborations. The development takes place at the divisions, but the department can create good conditions and push the development in the right direction. We can, for example, create interesting platforms for collaboration and facilitate work on EU projects.
You assumed the position on February 1, 2022, and will have this role for two years. What do you hope to achieve in that time?
In two years, I hope that we have launched several larger multi-functional research projects, preferably EU financed. And that we have some new centres tied to the department. There are some initiatives of that nature among the researchers already.
I also hope that we have increased the research so that it is comparable to the undergraduate education at IEI. It sends an important message and good research is important for good education.