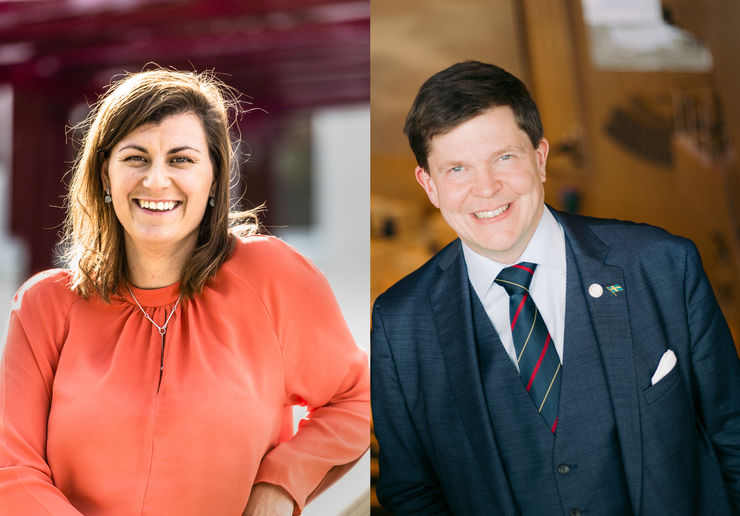 Photo credit Thor Balkhed/Anna Nilsen
Sara Magnusson has a master's degree in industrial engineering. In 2013 she was one of the founders of Experimentfabriken, where children and young people could feed their interest in science and technology with students as teachers. She is currently chief technical officer at Legi Lexi, a non-profit foundation that develops digital tools to help children learn to read. In addition, she is vice chair of the Swedish Association of Graduate Engineers.

Andreas Norlén was selected Speaker of the Riksdag (the Swedish parliament) in September 2018. It took four months of complex and demanding negotiations to accomplish a new government in a difficult parliamentary situation. Andreas Norlén was both undergraduate and doctoral student at LiU, where he studied commercial and business law.
Each year, Linköping University chooses two Alumni of the Year to recognise the work and commitment of previous students. Sara Magnusson and Andreas Norlén will receive their awards on 18 October at a ceremony on Campus Valla.
Sign up to listen to this year's Alumni of the Year (please note that the ceremony will be held in Swedish).
Alumni of the Year 2019
Sara Magnusson
Andreas Norlén
Alumni of the Year 2018
Rebecka Le Moine
LiU alumna who graduated from the Ecology, Environmental Management and Nature Conservation programme, and the Ecology and the Environment master's programme, and who has made important contributions to preserving biological diversity, also working to inspire others in the field.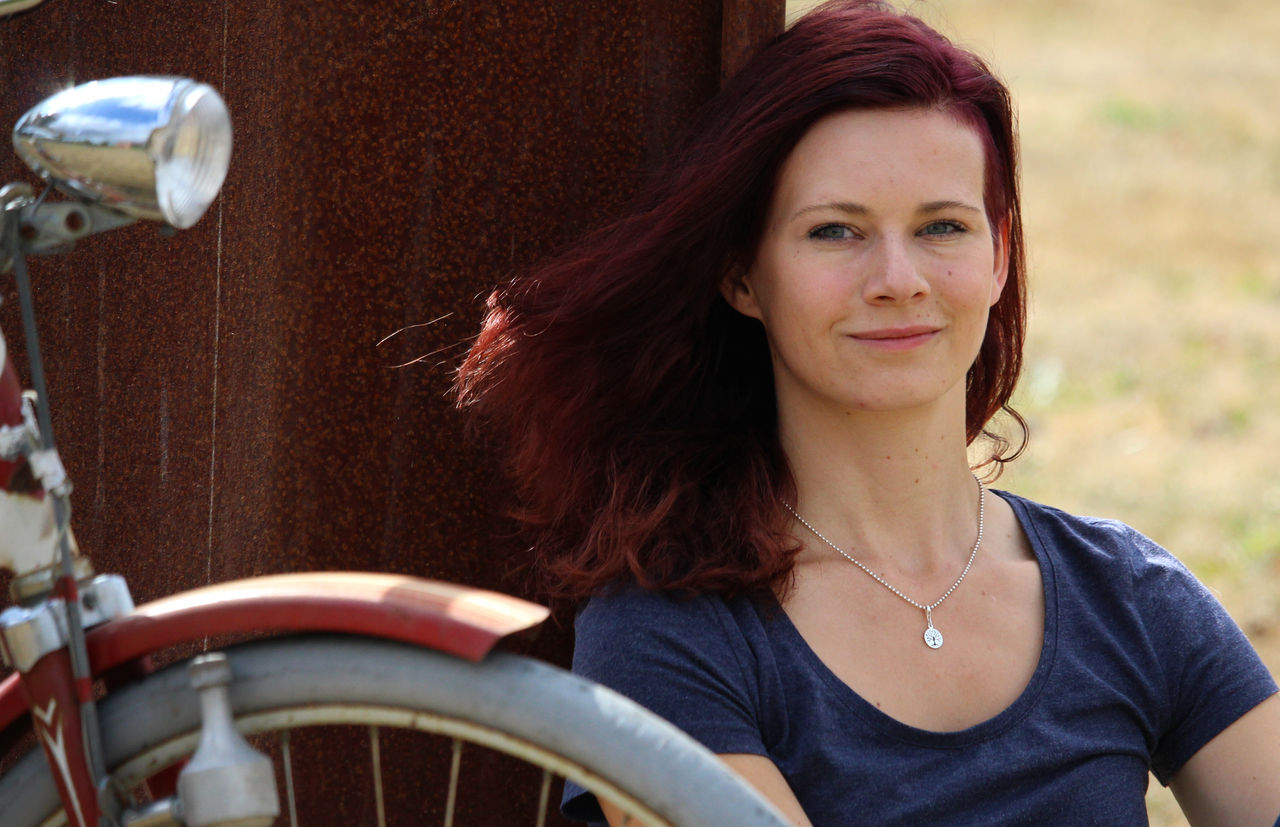 Photo credit Gunilla Pravitz
Eva Uustal
LiU alumna who trained as a doctor and went on to research education in obstetrics and gynaecology, and a campaigner for many years for safe perinatal care.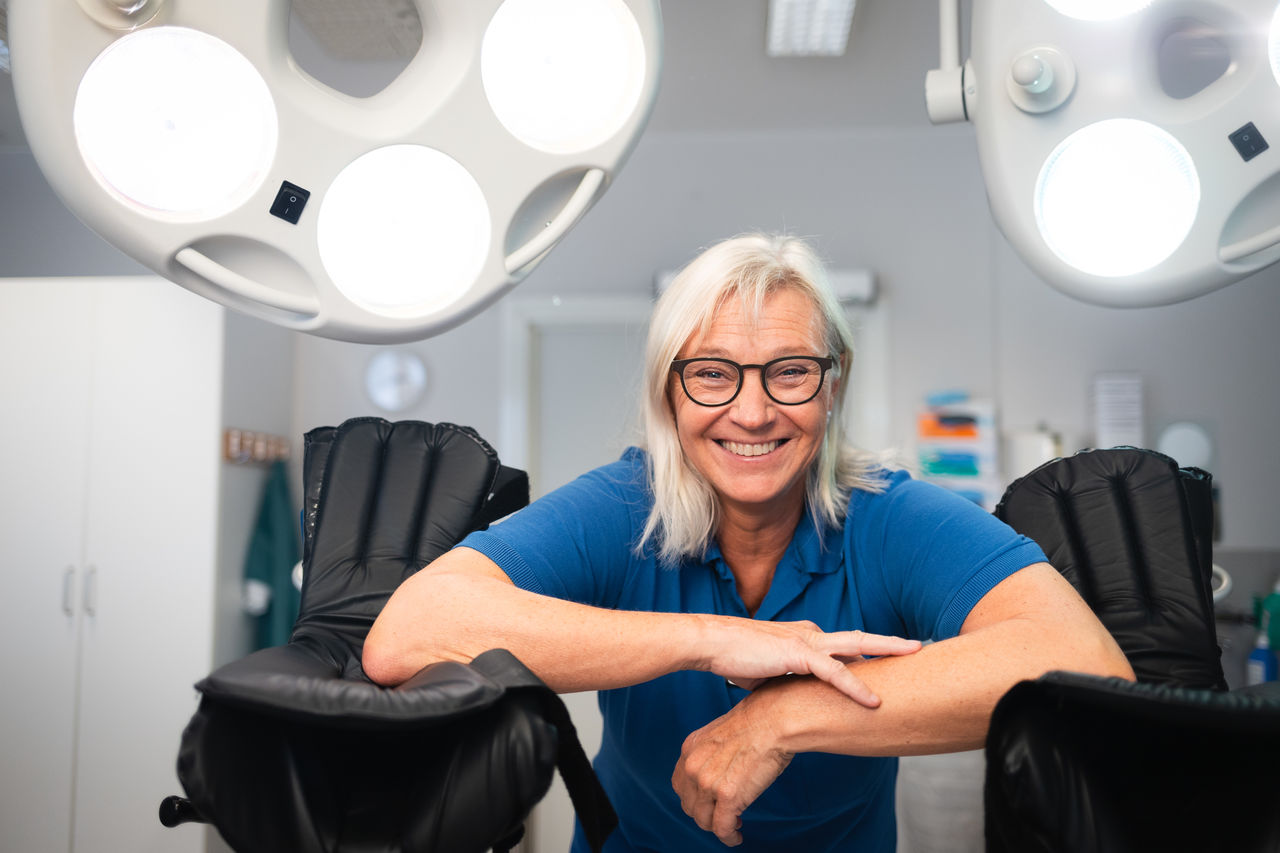 Eva Uustal
Alumni of the Year 2017
Oskar Henrikson
LiU alumnus from Psychology, an innovator who builds gyms for the soul.
Photo credit: Anna Nilsen
Sofie Lindblom
LiU alumna from Media Technology, an innovation expert who wants to inspire more girls to choose technology.
Photo credit: Lena Katarina Johansson
Alumni of the Year 2016
Suad Ali
LiU alumna from Political Science, who works tirelessly for refugees worldwide.
Thomas Lunner
LiU alumnus from Applied Physics and Electrical Engineering and doctoral studies in technical audiology, who is one of the researchers behind the world's first digital hearing aid.
Alumni of the Year 2015
Mihai Aldén
LiU alumnus from Media Technology, who won a Technical Oscar for a tool that produces advanced special effects and has been used in several major film productions in recent years.
Kajsa Andersson
LiU alumna from Education and Pedagogic Practice, who demonstrates insightful, dedicated leadership at her school and is a role model for her profession. Her ambition: to foster future Nobel laureates.
Alumni of the Year 2014
Peter Agnefjäll
LiU alumnus from Business Administration, who has had a remarkable career, starting out on the sales floor and advancing to CEO of a world-leading corporation.
Elnaz Baghlanian
LiU alumna from Literary Studies, who uses her passion for social issues, her artistic talents and her knowledge of literature to enable others to express themselves freely.
Alumni of the Year 2013
Maha Bouzeid
LiU alumna from Industrial Engineering and Management, who inspires others by way of her fascinating career and her efforts to see more women reach senior management roles.
Jonas Ludvigsson
LiU alumnus from Medicine, who combines a successful career as a researcher with his practice as a paediatrician, and generously shares his knowledge and engagement.
Alumni of the Year 2012
Melker Becker
LiU alumnus from Culture, Society and Media Production, who can convey knowledge to a TV audience in a way that is easy to grasp, in fields as diverse as hard rock and neo-gothic church architecture.
Carina Brage
LiU alumna from Education, who is passionate about sustainable, joyful learning – outdoors and with one's whole body – in science and engineering.
Alumni of the Year 2011
Jeanette Mikkelsen
LiU alumna from Social Work, who works to bring improvements to elderly care.
Erik Thorstensson
LiU alumnus from Mechanical Engineering, who contributes to a sustainable world by creating new products out of surplus materials from the industrial sector.
Nominate someone for Alumni of the Year
To nominate a candidate for Alumni of the Year, email alumni@liu.se, including the candidate's name, programme of study, a brief description of what the candidate has done and of why you feel she or he deserves the award. 

To be chosen as Alumni of the Year, the candidate must have studied at Linköping University for at least two years on a full-time basis, and subsequently achieved highly, devoted her- or himself to an important cause or done something else worthy of recognition.