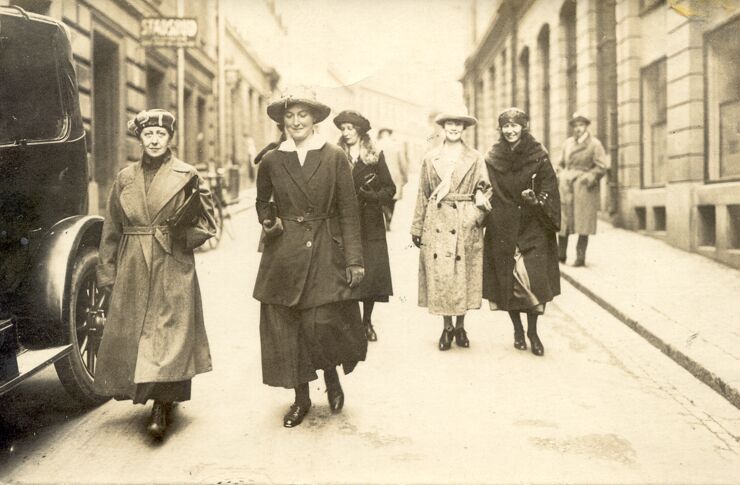 At last! Eva Andén is second from the left. Photo: Alvin Kvinnsam
It's election day in September 1921 and Eva Andén, Sweden's first female lawyer, and other employees from the office are on their way to vote in the first general election in which women have the vote. Happy, expectant faces. A decisive day. Two employees who are too young to vote have been left behind to look after the office.
One hundred years later we are celebrating the jubilee of universal suffrage and Swedish democracy. As the years have passed, the right to vote has been extended to further groups, and decisive freedoms and rights have been granted or strengthened. People power cannot be taken for granted, and it is not static: it changes all the time.
We present here some of the research and education with links to democracy carried out at LiU, and some of the people working in the field. There are also ideas for further reading, and activities in honour of the jubilee. This is our contribution to the celebration of Swedish democracy. Long live democracy!