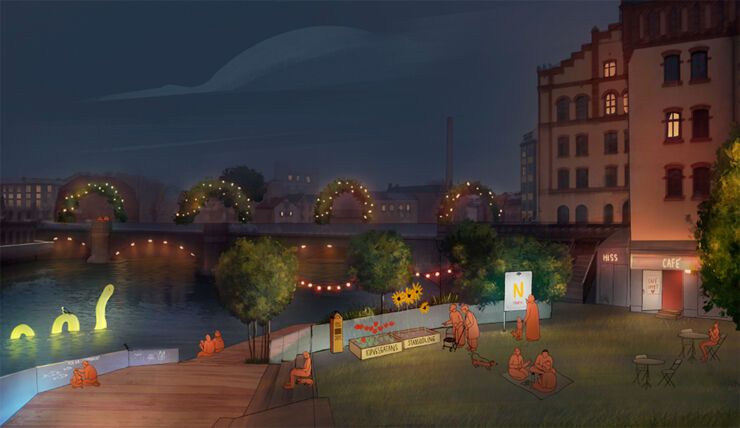 Photo credit

Image was created by Dong Wang, Malin Müller, Matilda Wallén, Mina Mani & Solith af Malmborg
The two days include presentations, activities, citizen science sessions, urban gardening, time to network, work-in-progress paper discussions and much more, all organized around sessions with our inspiring speakers.
This festival marks the closing phase of a research project in which a team of researchers at Linköping University has been engaging with citizens, technical developers and "top down" stakeholders around a smart city test site in Norrköping, Sweden, to bring together different needs and visions for the urban space.
The closing festival aims to create dialogue between citizens, researchers and other stakeholders through a lively and engaging program of events focused around the themes of citizen science and urban gardening.
For more information about the research project, see our project page.
Organisation
The festival is organized in collaboration with the Cities 5.0 and Smart City & Digital Sovereignty research networks.
Confirmed speakers
Lauren Klein, Winship Distinguished Research Professor and Associate Professor, Departments of English and Quantitative Theory & Methods, Emory University
Modan Akbarnazim, Architect, Planner and Process Manager with specialization in Regeneration and Development
Ramon Ribera Fumaz, Lead researcher, Urban Transformation and global change laboratory (TURBA), Internet Interdisciplinary Institute (IN3), Universitat Oberta de Catalunya
Linda Gustafsson, gender equality strategist and coordinator for the municipality's commission for social sustainability, Umeå
Theo Tryfonas, Professor of Infrastructure Systems & Urban Innovation, Department of Civil Engineering, University of Bristol