The research projects, that are to begin in the spring, focus on things such as reusing, remanufacturing and recycling industrial products and materials. The aim is to find systems for creating a circular economy that are based on minimising the amount of material that goes to waste.
This involves researchers both from Linköping University and universities in other countries, as well as companies that work with remanufacturing, recycling and the manufacturing industry. LiU is to take on a coordinating role in both projects.
One of the projects, Onto-DESIDE, is led by associate professor of computer science Eva Blomqvist, from the Human-Centred Systems (HCS) division at the Department of Computer and Information Science at LiU.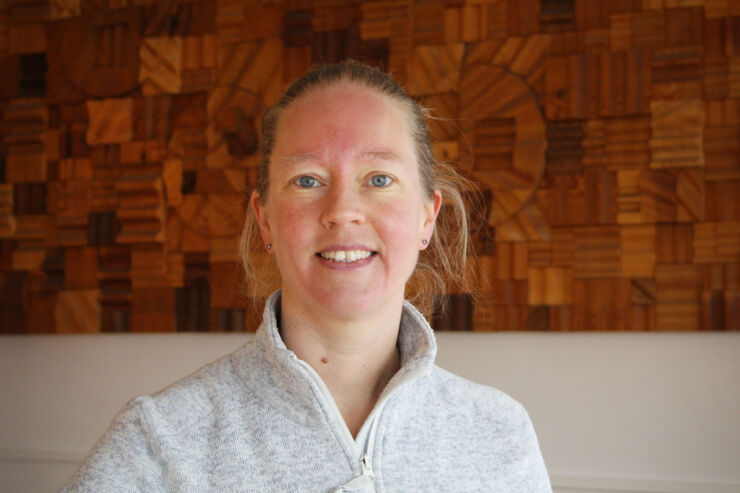 Eva Blomqvist, associate Professor, department of computer and information science. Photo credit Annica Hesser
"It feels great! And important! This is a project where our technical research can truly be of benefit to the transition to a sustainable society. So it feels big, challenging and important all at the same time."
This is a project where our technical research can truly be of benefit to the transition to a sustainable society.
Following the lifespan of useful materials
The research project aims to develop technical systems that make it possible to follow and find information about materials that are used in different products and which could be reused or recycled in a certain industry. For example, this could be a product such as window glass (flat glass), which is made according to a certain "recipe" and which then ends up with a window manufacturer and, finally, in a building. When a window is removed – during renovation, for example – it may by that point have been exposed to hostile weather and wind for many years.
"So we need to be able to access information about how the glass was manufactured, and combine this information with what we know about what the window has experienced during its time in the building. This is necessary to judge whether the material can be reused, or maybe recycled into a new window, or completely into new building material, such as glass wool for isolation", says Eva Blomqvist.
The desire to create a platform
Furthermore, there is a need to find the right actors, both in terms of taking care of the window and in terms of which actors need which materials. The researchers want, therefore, to develop a technical platform where manufacturers from different branches can share information and data about materials with each other in a secure manner. In order to do this, the researchers want to use a combination of different technical systems for data sharing – systems that are already used in some areas today. One area is biomedicine, where this technology is used to share and join up information about proteins and genes. Another example is the pharmaceuticals industry, where this technology is used when new pharmaceuticals are developed and tested.
"Within circular economics and industry generally, it has, however, not been used to the same extent. And nobody has previously tried to create a solution for representing information and integrating data into circular economies regardless of the sector in question", says Eva Blomqvist. "In this project, we're going to work with user cases and actors from the building, electronics and textiles industries to create intersector solutions."
Other projects also to receive grants
The other research project that is to receive EU funding is SCANDERE, which will also be coordinated from LiU. The researcher responsible for this is Tomohiko Sakao, professor of environmental technology and management. The project is concerned with scaling up a business model (product-as-a-service, PaaS) to achieve circular economies with improved product design, more effective remanufacturing, and automated techniques for recycling materials. PaaS means that the customer, instead of paying for the product itself, pays for the product's feature or a particular way of using it – in other words, it works as a kind of leasing system.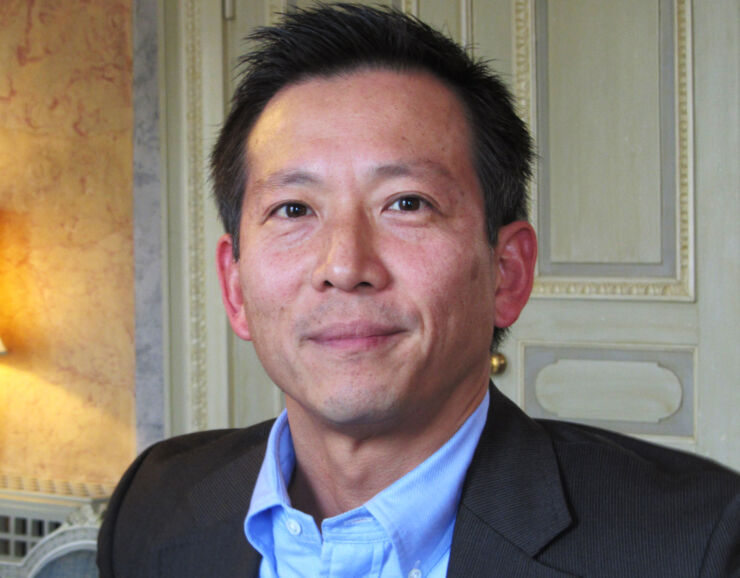 Tomohiko Sakao Photo credit Monica Westman
"I am very pleased and proud that we have received this funding. Our group has longed for this kind of opportunity, where we can run a project that takes a leading position on the European level. We believe that our group has good expertise in our specific discipline, but we need to show it. I believe that this kind of European project can confirm that", says Tomohiko Sakao.
The research aims to create an incentive for companies to reuse products and materials containing raw materials that the EU classifies as scarce commodities. Many of these are currently produced outside the EU, and today there are 30 so-called critical raw materials. The competition between different countries to access these raw materials is growing. One example is cobalt, a material that is used a lot in industry for manufacturing, for example, batteries. Cobalt is central to the technology to be used in an environmental transition. Cobalt also has an important economic role, but there is no large-scale production of it within the EU.

Our group has longed for this kind of opportunity, where we can run a project that takes a leading position on the European level.