Fredrik Limsäter, Björn Rydahl and Mattias Lagergren all took the master's programme in media technology at Linköping University, where Fredrik graduated in 2004, Björn in 2009 and Mattias in 2010. Together they have developed a project-management tool specially designed for the film industry. It delivers improvements, speed, and greater efficiency. They have now received an award for "significant and lasting scientific and technical discoveries and innovations" from the Oscars Academy (AMPAS).
"We have made it possible for both small and large film studios to plan and manage complex digital animations and visual effects efficiently. Our system enables them to focus on creating better content", says Fredrik Limsäter, founder and CEO of ftrack.
The films that have been produced with the aid of the system include the Marvel films, Game of Thrones, and the upcoming James Bond film.
"Our system makes collaboration between creators easier. It has been streamlined for industries that create content", says Björn Rydahl, co-founder of ftrack and responsible for product and technology development.
"We have also broken through previous limits on user-friendliness. The platform is easy to understand and use", says Mattias Lagergren, the third co-founder of the company and product manager.
An Oscar: a long-term objective that started with a degree project
The traditional Oscars are awarded at a gala in April, while the scientific and technical awards were presented using remote methods in February.
"Receiving this recognition from an industry we love is just fantastic", says Fredrik Limsäter.
Their journey started just over ten years ago. Fredrik Limsäter had returned to Sweden and Stockholm as part-owner of a film studio. Before this, he had worked on his degree project at a film studio in London, and spent a few years at Sony Pictures in Los Angeles. He noticed that many people in the film industry constructed their own systems for project management, and he started to think about how to create a solution that more people could use, and that also improved the processes.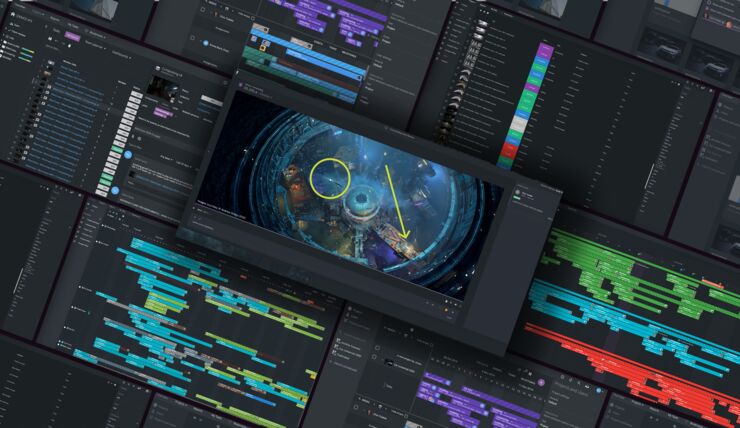 The project management system from ftrack delivers better efficiency and more creativity. It now has customers in more than 60 countries. Photo credit Ftrack
"I started to develop ftrack initially for my own studio, together with Björn and Mattias, who were working on their degree projects with me", says Fredrik Limsäter.
The degree projects of both of the students dealt with water simulation.
"It involved a lot of maths, with advanced computer graphics. I was simulating water to be used in films", says Björn Rydahl.
"We were focussed on how to manage water-like effects", Mattias Lagergren adds, who was also working on simulating hair. But as time went on, they both became increasingly interested in the ftrack system.
"Björn and I have worked very closely together, but in the past three years we've taken on slightly different roles. If Björn is the technical product manager, I'm the non-technical one", laughs Mattias Lagergren.
Ftrack grew and became a company in its own right.
"We are now 35 people working in four offices. The head office is in Stockholm, with others in Shanghai, San Francisco and Adelaide, Australia, where we bought out another company in 2019", says Fredrik Limsäter.

A long wait for good news
The selection process for this year's scientific and technical awards started in 2019, when the category was announced.
"We realised that it matched what we had been working on for 10 years, and submitted our contribution. We passed the first hurdle, and travelled for deep interviews in LA", says Fredrik Limsäter.
The awards ceremony, however, which was originally planned for the summer of 2020, was postponed due to the corona pandemic, and the trio was left without any information. Until an email arrived.
"The news arrived early one morning in January and was sent to all three of us at the same time", remembers Fredrik Limsäter.
"It felt unreal. We'd been waiting and hoping, and it took a while before I understood just how tremendous it was. It truly is a great honour", says Björn Rydahl.
Mattias Lagergren hadn't checked his email when Fredrik phoned him.
"He called quite early, and my first thought was that there was trouble with the system somewhere. When he said that we'd won a scientific and technical Oscar, well – it was amazing! This means a great deal."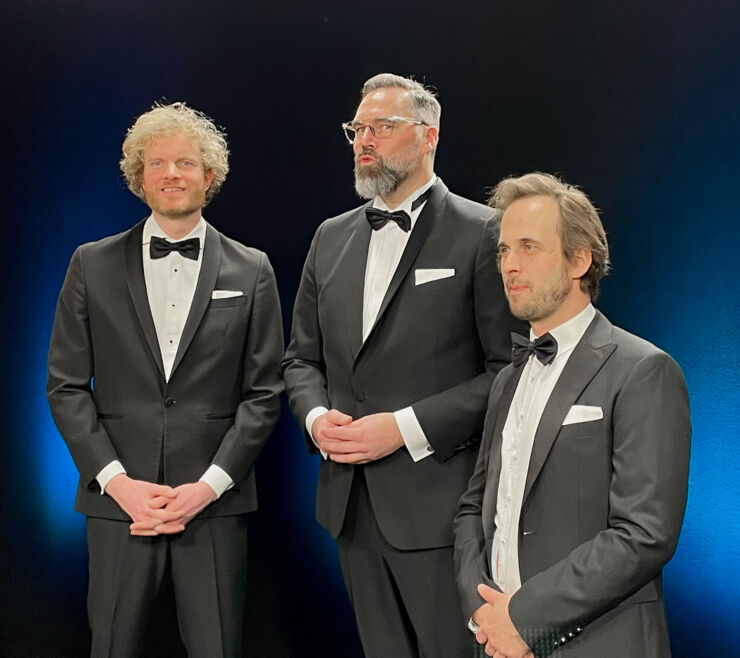 Björn Rydahl, Fredrik Limsäter and Mattias Lagergren. Photo credit FtrackThe award was made for the first time in 1931, and the trio have had it in their sights for a long time.
"We knew about the Oscar when we started to develop ftrack", says Fredrik Limsäter.
"It has always been a dream. We have always liked watching films, and we've often wondered what it would feel like to win an Oscar. We're not actors, but now we've come as close as we can", says Björn Rydahl.
Ftrack is mostly used in the film industry, but since it is flexible and easy to integrate with other systems, the company has customers who use it when creating instructions for use and in product design.
Fredrik Limsäter is looking to the future:
"We will always remain faithful to those who work with content, but we can now define new objectives and diversify our customer base."
Every problem can be solved
Their drive and energy in finding new opportunities are based on skills that they developed when studying media technology at LiU.
"It was very hands-on. A lot of the teaching was in the form of projects, and we got involved in lots of fun things, such as creating images with mathematical calculations", says Björn Rydahl.
The mixture of technology and creativity had attracted them to the programme right from the start.
"I have always been interested in technology, but at the same time had a softer artistic streak. On the media technology programme, I was able to express both of these", says Fredrik Limsäter.
They received a broad education that taught them how to solve problems.
"We became so flexible that we feel we can now take on any problem and solve it", says Björn Rydahl.
"Our grounding in maths was extremely valuable. Of course, many students find maths difficult to master, but it's really useful! And the advanced courses in computer graphics, 3D and simulation provide a springboard straight into the media industry", says Mattias Lagergren.