E-health is a rapidly growing research field. Professor Marie Löf at LiU leads a number of research projects into small children's eating habits, physical activity and fitness. And digital tools can benefit children as well as parents.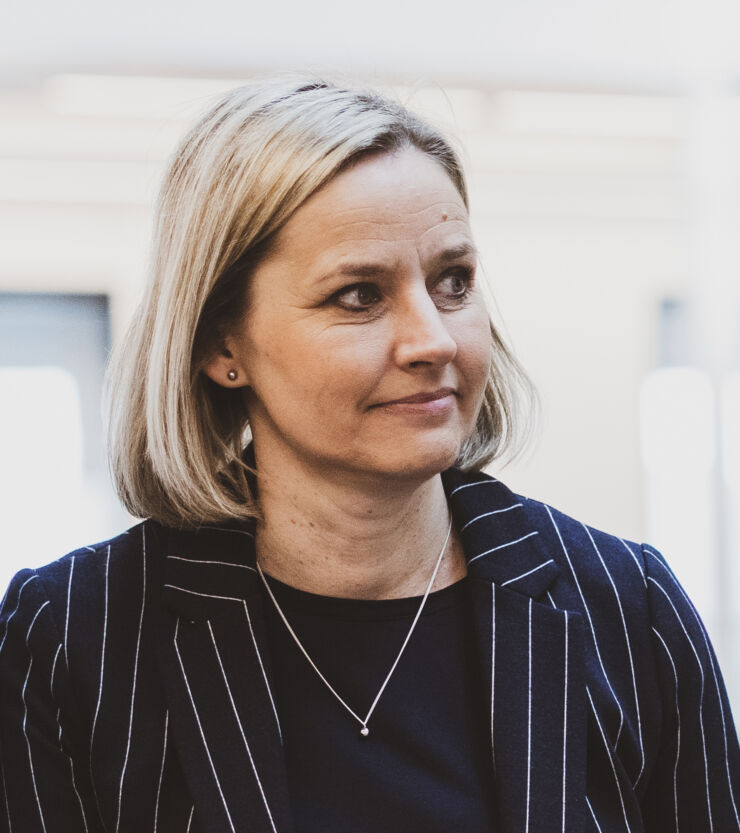 Marie Löf, Professor.
Photo credit

David Einar
"My vision is that our digital tools will be even more customisable, reach more users and provide good support for healthy and sustainable lifestyles, from pregnancy right through childhood", says Marie Löf, professor of nutritional physiology at LiU's Department of Health, Medicine and Caring Sciences (HMV).
Severeal projects
Marie Löf leads and is involved in several large projects. The MoBILE programme aims to develop, evaluate and implement seven lifestyle interventions by way of mobile phones ("m-health"). An intervention means that you change your behaviour in various ways, in this case by documenting your eating habits in an app.
"E-health and m-health are easy to distribute to large numbers of people. One advantage of a healthy diet is that it normally also has a smaller climate footprint."
The seven services must be deliverable through the healthcare system to particular target groups such as pregnant women, children, young adults and patients with surgery planned.
Analyses
The app Healthy moms give health advices to pregnant women.
Photo credit

Ulrik Svedin
Marie Löf's research group in Linköping has followed mothers-to-be and their children from as early as the 14th week of pregnancy. They recently took the final measurement in a large study (almost 1,000 measurements) of pregnant women's physical activity and diet. The women took basic fitness and strength tests, answered questionnaires about their health, and gave blood samples. The researchers also conducted analyses of body fat using Bod Pod, a chamber for determining body composition. Following the birth, the weight and body composition of the child continue to be analysed.
Here the Healthy Moms app enables users to monitor their own diet and physical activity. It was developed under the leadership of Marie Löf's research group.
"The app allows the mother-to-be to document her physical activity and her diet. It gives training and dietary advice, including recipes for dinners. The women are split into two groups; one group doesn't get access to the app, so we can gauge the differences."
Marie Löf decided at an early stage that the apps would not be commercialised, and to let an external IT company manage their development.
"The private sector has a lot more knowledge of app design and user-friendliness. The university has other strengths. Digital tools are timely and have received a lot of attention."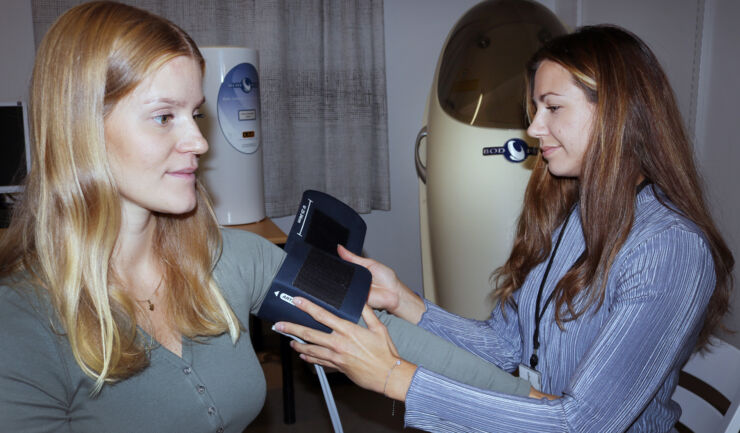 Photo credit

Ulrik Svedin
"It's important to me that it is an aid that brings benefits in the clinical operations. The local healthcare centres are asking for digital tools, because the patients want them. We often get questions about this from the healthcare system. The app is going to be translated into Arabic and Somali."
Four-year-olds
Another project concerns children's diet, exercise and fitness. It began in 2014, with clinical tests of 500 four-year-olds. The children's fitness and strength were tested, including weight and body fat. Five years later, the tests were repeated.
"We were happy that the parents wanted to come back. It shows they're interested in these issues."
Some of the results have already been published. The study shows, among other things, that children need physical activity early in life, from the very start. A digital tool was developed for this situation as well: MINISTOP, which contains everything from tips for games to tricks to get children to eat vegetables.
Yes, how do you get children to eat their veges?

"In many ways it's about using the vegetables. They should be visible on the dining table, and we adults should also eat them", is Marie Löf's own advice.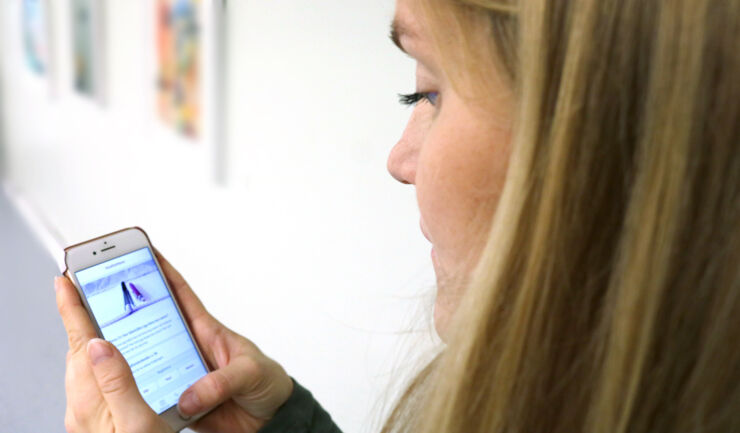 The app healthy moms.
Photo credit

Ulrik Svedin
LiU is part of the international research project SUNRISE, which explores how we meet the new WHO guidelines for physical activity, sleep and screen time. It also measures the link between physical activity and screen time in relation to cognition and fine and gross motor skills.
"It's interesting that WHO's guidelines include children under five years of age, and focus on the entire 24 hours of the day. We already know that very small children, as young as one year old, use tablets and other devices. But we know too little about the health consequences with regards to, for instance, sedentary behaviour."