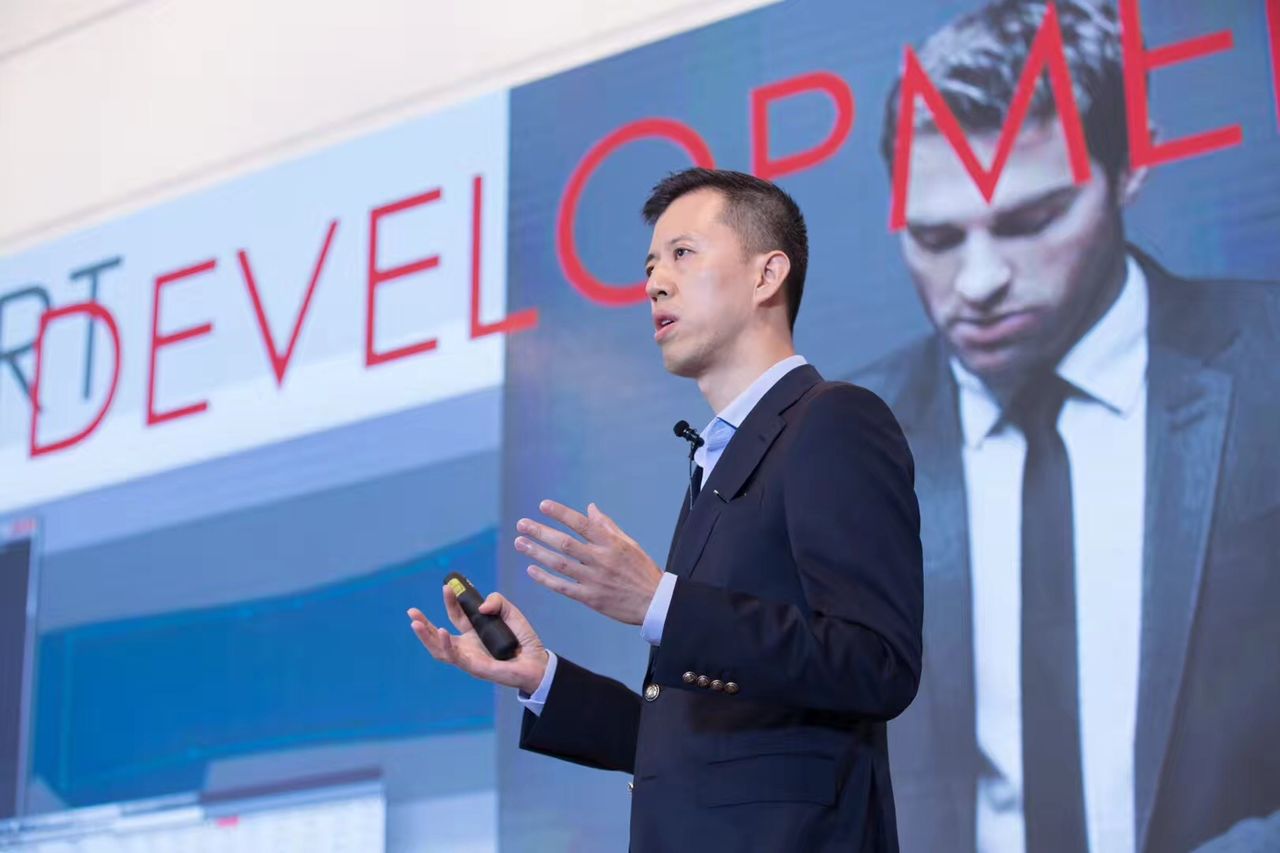 Charlie Xu, now 49, lives in Shanghai where he works as head of consultancy for the French technology company Lectra. His studies at Linköping University became the first step he took into the adult world. It wasn't difficult for him to choose Linköping University, because it was the first university in Sweden to offer the programme.

"I started university immediately after upper secondary school, so everything felt new and more grown-up. The university itself had a lot to offer, both during the day and in the evenings, and there were many activities to get involved in", he remembers.

Charlie Xu, who describes himself as a rather shy student, had to work hard to keep up, in particular in the maths courses. And if he could travel back in time to give advice to his student self, one piece of advice would be to be more disciplined, and study more intensively for the exams.


"I had to resit quite a few exams. For several years after I graduated I used to have nightmares about sitting an exam in numerical methods in order to complete the degree. Once I had to get out of bed and find my degree certificate, before I could go back to sleep", he says, laughing.

Today Charlie Xu is head of consultancy at the French technology company Lectra. The company works with digitalisation solutions in product development, and cutting room solutions within fashion, furniture and the automotive industry. In his current professional role, he still benefits from the knowledge he gained at Linköping University.

"The ability to think systematically was probably the most important skill that I developed through all the courses and project work. I need this in my current profession – the ability to break complex problems down into several smaller and simpler components."

Charlie Xu's Chinese family background, and the fact that China was in a process of becoming more open during the 1990s, led him to decide to excel as a student in order to become more attractive on the labour market. This was the reason he applied for degree projects solely at Swedish companies with operations in China.

"I think I and my classmate wrote to more than 50 companies, before we finally got an opening at Alfa Laval, after having phoned their China manager in the middle of the night, Swedish time. I suppose he must have been a bit impressed. We were given the task of conducting a market survey in China in three months, and after graduating they offered me the chance to become a management trainee in Tetra Laval, which was part of the group back then."

He met the man who was to become his next boss on a business trip to Peking. This was the China manager of Danbrew, an engineering company owned by Carlsberg. Charlie Xu became its marketing manager for China, and moved to Peking in 1996. Two years later he came into contact with Intentia, a company founded in the 1980s by four former LiU students. This was another step along Charile's career pathway.

"My background at the Faculty of Science and Engineering at LiU was probably a decisive factor in them deciding to employ me", he says.

Charlie Xu became the China manager for Intentia a few years later, and built up its operations in Shanghai. The competition against such behemoths as SAP and Oracle was fierce, so he worked hard with differentiation and focus strategy, becoming skilled within channels such as fashion, and food & beverages. However, after seven years at Intentia he wanted to go further in the special field of fashion, and so transferred to the Japanese company Mizuno, becoming responsible for marketing. Five years later, he was enticed back into technology.

If you had the chance to go back and choose again, is there anything you would have done differently?

"As Frank Sinatra put it: 'Regrets, I've had a few, but then again, too few to mention'."
Translation:
George Farrants